How to Watch the CNBC Republican Debate Wednesday at 8 P.M. ET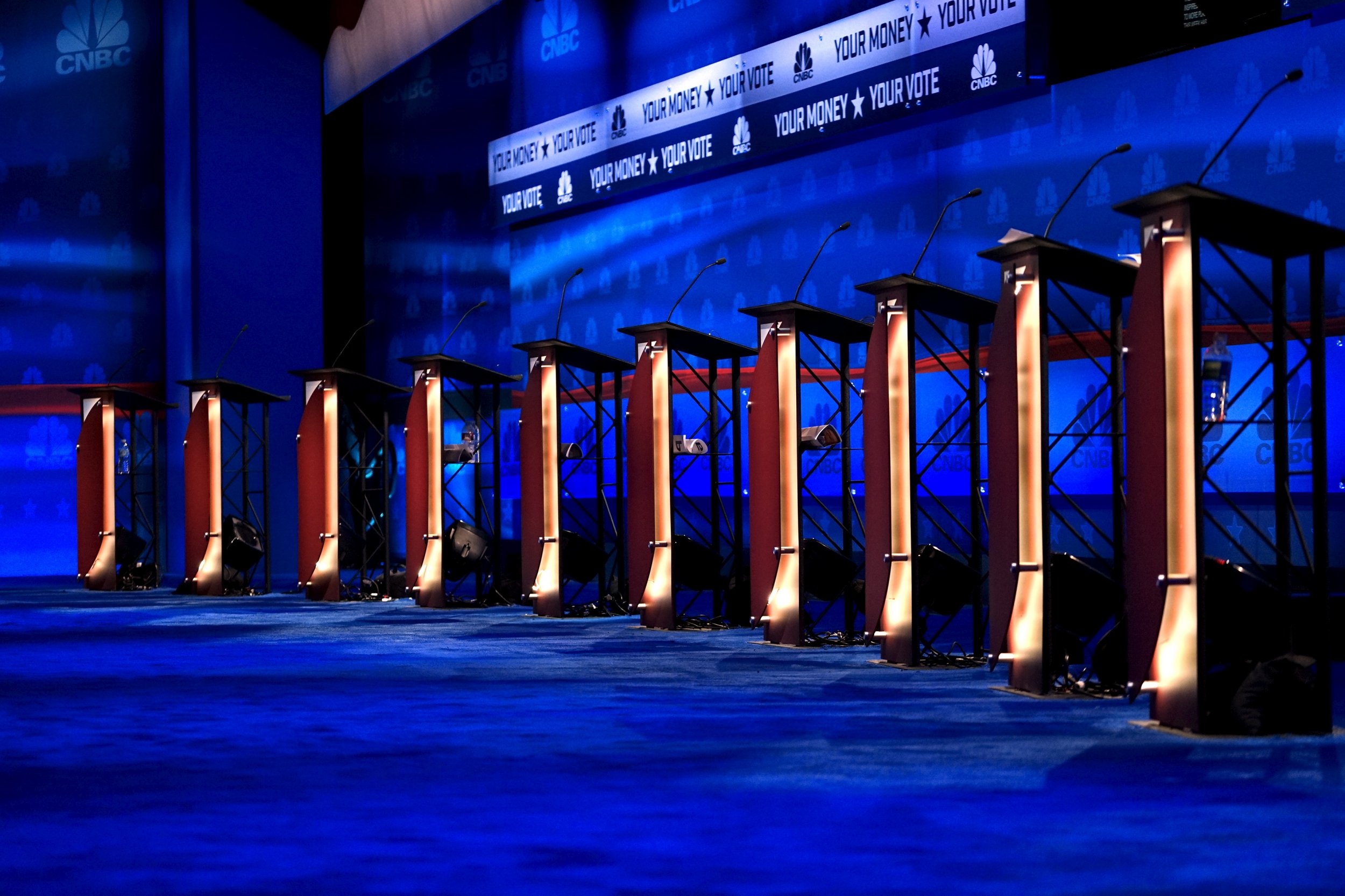 The third Republican presidential debate, titled "Your Money, Your Vote," will air Wednesday night. But if you want to learn more about how you should cast Your Vote, you'll have to fork over some of Your Money to the debate's host, CNBC, first. Unlike CNN, which hosted the previous Democratic debate, CNBC will not stream the event online for free. If you want to watch it, you have two options: Pay for cable or pay for CNBC's premium service, CNBC Pro, which will run you $29.99 for a month's subscription or $299.99 for a year's. Ouch.
Related: 'Your Money, Your Vote': Newsweek's 2016 Presidential Debate Live Blog
But there may be a work-around, as discovered by the New York Observer's Brady Dale. CNBC offers a free seven-day trial when you sign up for its month-long subscription or a free 30-day trial if you opt for a year. If you cancel your subscription before the trial runs out, you should be able to watch the debate without having to pay. Just don't forget. And don't expect it to be hassle-free.
Related: CNBC's GOP Undercard Debate Live Blog
As with previous debates, there will be two stages: an "undercard" debate, to begin at 6 p.m. ET and lasting one hour, and the main event, which will start at 8 p.m. and run for two hours. The undercard candidates will be Rick Santorum, Lindsey Graham, Bobby Jindal and George Pataki. On the main stage will be Donald Trump, Ben Carson, Jeb Bush, Marco Rubio, John Kasich, Carly Fiorina, Ted Cruz, Chris Christie, Rand Paul and Mike Huckabee.
Related: Chart: How the Republican CNBC Debate Topics Compared with the First Democratic Debate
Unlike previous debates, which have covered all topics, foreign and domestic, Wednesday's event will focus on business and the economy. Expect questions about jobs, government shutdowns and budgets.