How to Watch Santa's Journey Around the World on Christmas Eve With Google and NORAD Trackers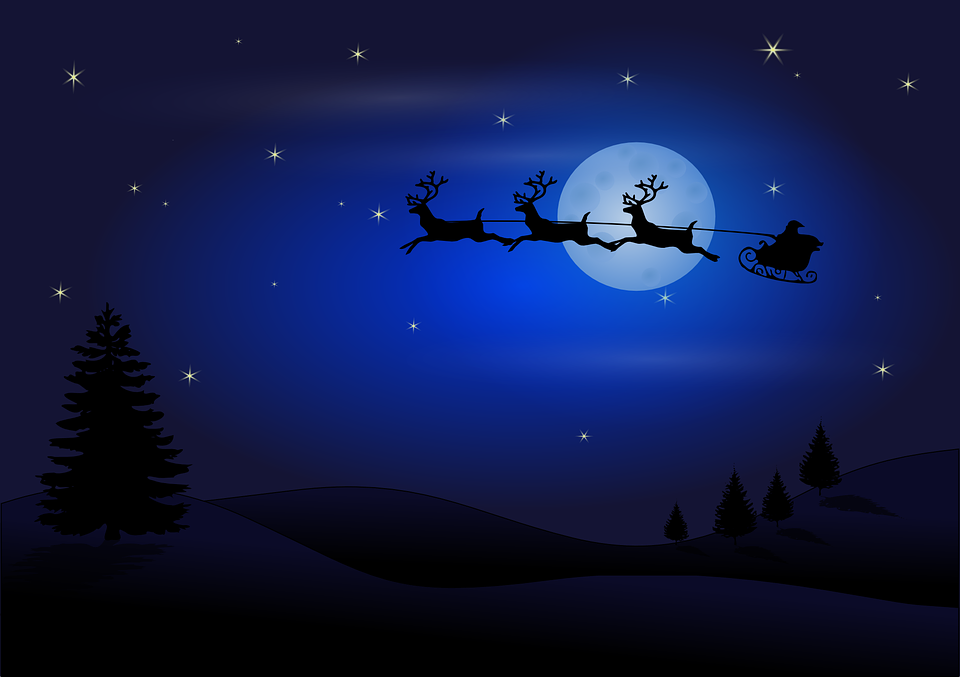 It used to be that parents had to just point vaguely into the sky when their children asked where Santa was on Christmas Eve, but these days we have a dedicated military defense group to do this for us, plus apps.
You can follow Santa's journey this Christmas Eve with the NORAD Tracks Santa Program, the long-running and much-loved annual tradition of the North American Aerospace Defense Command.
The 2017 NORAD tracker will debut new features like a weather component, which tells you what conditions are like at the North Pole (-30.5℉ and "very cold" at the time of this writing) as well as new options for Amazon Alexa users. If you have an Amazon Echo device, you can enable the tracker and ask Alexa where Santa is at a given moment. Alexa will also provide fun Santa facts, because she is festive and also has been programmed to do so.
The website is free, as is the app. You can call in to 1-877-Hi-NORAD (1-877-446-6723) to ask dedicated volunteers where Santa is at that exact moment, or even send an email to noradtrackssanta@outlook.com.
NORAD Tracks Santa Program Director Preston Schlachter told Newsweek that while the most common question kids have is Santa's whereabouts, the volunteers are trained to answer all kinds of stuff. He once took a call from a girl spending Christmas Eve in a hospital, who wanted to know whether Santa would still come since the nurses wouldn't be asleep (he would, Schlachter informed her).
Google, meanwhile, has a tracker of its own, which though it doesn't have quite as rich a history as NORAD's does come in rather brighter colors. Google does a lot of fun things with its home page, but its Santa Tracker is definitely the best. The feature allows you to explore Santa's Village and play an ever-increasing variety of games (would you like to code a snowflake or maneuver an elf around in a jet pack? Of course you would).
On Christmas Eve, you can follow along with Santa as he climbs down chimneys all around the world, plus check out what time he'll be arriving at yours. Basically, every data point you could think to ask about Santa's journey is answered there; stops made, presents delivered, how much of the journey's been completed and much there's still left for him to go, etc.
You can also catch the Santa tracker on Google Play, plus a Chrome extension if you're simply that festive.