How to Watch Sturgill Simpson's Audience-less Concert at the Historic Ryman Auditorium
On Friday, alt-country singer Sturgill Simpson will hold an audience-less concert at Nashville, Tennessee's historic Ryman Auditorium to thank fans for raising over $250,000 for Musicares COVID-19 Relief, Equity Alliance Nashville Tornado Relief and the Special Forces Foundation.
Simpson announced the concert in an Instagram post on Wednesday. He said that the show would stream on his YouTube and Twitch channels, as well as Nugs.tv. The performance is scheduled to begin at 7 p.m. CT (8 p.m. ET, 5 p.m. PT) and will be about an hour. Simpson also announced that he'll be selling a "Thirsty Sturg" shirt through his website to raise even more money.
Even though the Ryman gig will not have an audience, the SOUND & FURY singer-songwriter will be joined by a band comprised of Stuart Duncan on fiddle, Mike Bub on bass, Sierra Hull on Mandolin, Scott Vestal on banjo, Mark Howard on guitar and Miles Miller on drums.
Before the coronavirus pandemic, Simpson had been set to tour behind his 2019 album SOUND & FURY—he had even begun his "Good Look'n" tour with Tyler Childers in February. But the remaining dates were canceled because of COVID-19.
"There was much optimistic desire behind the scenes to reschedule postponed dates and offer refunds to anyone who desired or could not attend the new date. However no one can accurately predict when it might actually be possible to perform those shows in a safe and responsible manner and I personally would not feel good about putting thousands of people in an arena any time this year," the singer wrote on his website's tour section.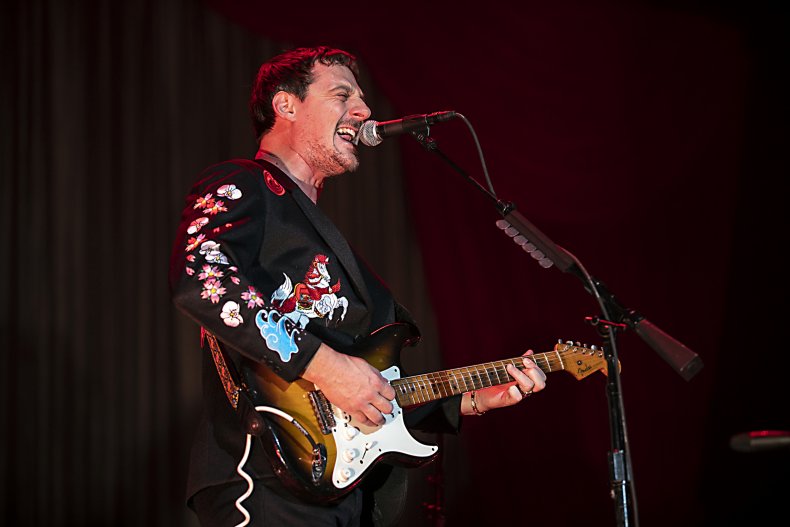 Rolling Stone reported that Simpson's upcoming performance is the first at the Ryman since the venue shut down in March. (Apparently, it doesn't count that singer-songwriter Steven Curtis Chapman released a video of him performing his song "Together (We'll Get Through This)" at the empty Ryman on May 28.)
According to Consequence of Sound, Simpson tested positive for coronavirus in April. "Yesterday on Friday April 10th, after almost one month without any symptoms, I received a call from the Nashville CDC stating that my test resulted in a positive detection for Covid-19. My wife (who has been by my side since Europe) tested negative," he wrote in a since-deleted Instagram post, wherein he also detailed his experience of a doctor refusing to test him when he was hospitalized with chest pains, fever, and pre-stroke blood pressure levels following a Western European tour.
Thankfully, he's apparently well enough to return to the stage. Fans should remember to tune in for Simpson's performance on Friday at 7 p.m. CT (8 p.m. ET, 5 p.m. PT).