How to Watch the TikTok-Inspired 'Ratatouille: The Musical'
Ratatouille is coming to your home in an entirely new way, via the limited release of Ratatouille: The TikTok Musical. Thanks to creatives on TikTok, Disney lovers everywhere will get to see the life of Remy the chef rat in a completely different light.
For the past few months, content creators on TikTok have been saluting Ratatouille with original song and dance numbers inspired by the 2007 Pixar film. It's a TikTok trend that has involved singing, choreography, graphic design, sets and costumes—and now it's being translated into a proper musical staging with a professional cast that includes Wayne Brady, Tituss Burgess, Adam Lambert and more.
The show will be brought to life on New Year's Day, as part of a philanthropic effort to raise money for the entertainment industry after a devastating 2020.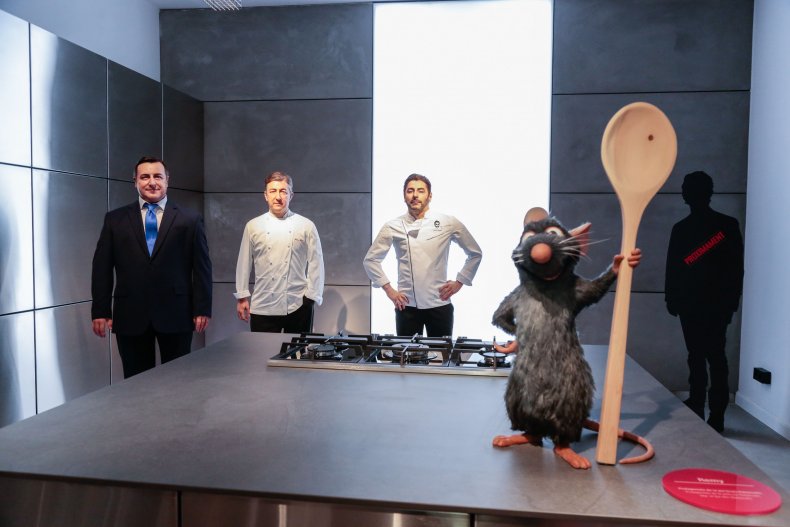 Obviously, Ratatouille: The TikTok Musical won't be coming to a live, in-person audience due to the ongoing coronavirus pandemic. But you can still tune into the show from wherever you are when it becomes available to stream on Friday, New Year's Day.
In order to access the musical, you'll still need to buy a ticket. They're already available for purchase through the Ratatouille: The TikTok Musical host site, TodayTix. You'll notice that there are different ranges of ticket prices, spanning from $5 to $100.
Each ticket will give you access to the same production. The only difference is the donation amount; every ticket purchase will go to support The Actors Fund. According to the musical's official website, The Actors Fund has "given over $17 million in emergency relief to arts workers across the country."
So, once you purchase your ticket, you'll be able to watch Ratatouille: The TikTok Musical through TodayTix, starting at 7 p.m. ET on Friday. The stream will also be available until Monday, January 4, at 7 p.m. ET. Tickets can be purchased right up until 5 p.m. ET on Monday, January 4.
For those unfamiliar, the film Ratatouille follows a rat named Remy (voiced by Patton Oswalt) who dreams of becoming a chef. If you're looking to catch up with the movie—or maybe see it for the first time—and you don't have a physical copy at home, then you better have a Disney+ subscription, because that's the only streaming service that offers access to Ratatouille. (Of course, you can rent the film digitally through Amazon Prime Video or Xfinity, for a few dollars.)
And if we can briefly paraphrase "Ode to Remy," the TikTok tune that started all of this, we hope that if you tune in to Ratatouille: The TikTok Musical, that Remy will become "the rat of all your dreams."
Correction, 12/30/2020, 5:46 p.m. ET: An earlier version of this post referred to Ratatouille: The TikTok Musical simply as "Ratatouille: The Musical."