How to Watch Saturday's Republican Presidential Debate in South Carolina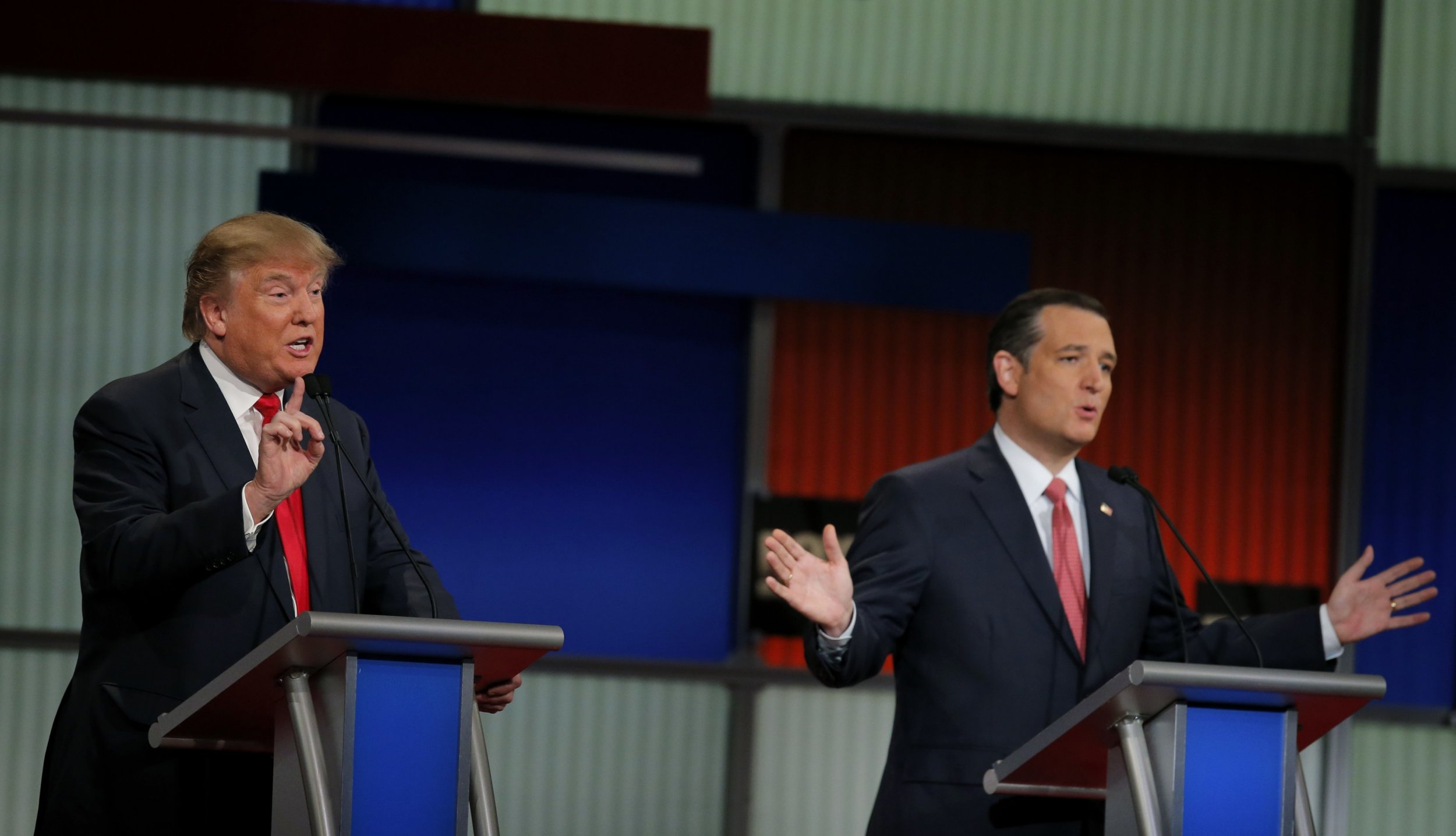 Saturday night's Republican presidential debate in Greenville, South Carolina, is the party's ninth contest—and the last before voters in the state cast their ballots in the party's primary on February 20.
Front-runner Donald Trump, fresh off his win in the New Hampshire primary on Tuesday night, will take the stage at the Peace Center with Texas Senator Ted Cruz, Florida Senator Marco Rubio, former Florida Governor Jeb Bush, retired neurosurgeon Ben Carson and Ohio Governor John Kasich. Former Virginia Governor Jim Gilmore suspended his campaign on Friday, just hours after he failed to meet the credentials set by host CBS News.
The six remaining presidential hopefuls will meet at 9 p.m. ET. Those wishing to stream the prime-time debate can go to CBSNews.com. For viewers who prefer to watch it on television, the forum will be live on the CBS Television Network. CBS Radio News also will offer live coverage to its affiliates, and social media users can follow along using the hashtag #GOPDebate. Google Trends will provide real-time data and a curated Twitter stream.
John Dickerson, anchor of Face the Nation and political director for CBS, will moderate, along with two panelists, CBS's chief White House correspondent, Major Garrett, and Wall Street Journal columnist Kimberley Strassel.
The focus now is on South Carolina, where in a week voters will cast their ballots February 20. The Republicans aren't scheduled to meet again in a debate until later this month.
In the Democratic race, the two remaining candidates, former Secretary of State Hillary Clinton and Vermont Senator Bernie Sanders, most recently faced off Thursday in Wisconsin. Sanders defeated Clinton in New Hampshire.