How to Watch Trump Senate Impeachment Trial: Live Stream and Time for House's Final Opening Arguments
President Donald Trump's trial in the Senate will continue Friday as House impeachment managers conclude their opening arguments.
According to the trial's rules, the House managers, acting as the prosecutors, and Trump's defense attorneys are each allotted 24 hours, divided into three days, for opening arguments. House managers started making their case on Wednesday, arguing that Trump's conduct regarding Ukraine required senators to vote to remove him from office.
Friday is the third and final day that House managers will be able to deliver opening arguments. The trial is scheduled to resume at 1 p.m. EST. It's possible opening arguments could continue until around 9 p.m., as House managers have about eight hours left of their allotted time.
Viewers interested in watching the trial live can tune in on television and online through C-SPAN 2. NPR also had a live stream set up on its website, which was scheduled to begin at 1 p.m.
House managers are expected to spend Friday focused on the second article of impeachment against Trump: obstruction of Congress. In December, the House impeached Trump for obstructing Congress in a 229-198 vote. (He was also impeached by the House for abuse of power.) Representatives accuse him of stonewalling the House's impeachment inquiry by refusing to provide documents and instructing advisers and government officials to refuse to testify.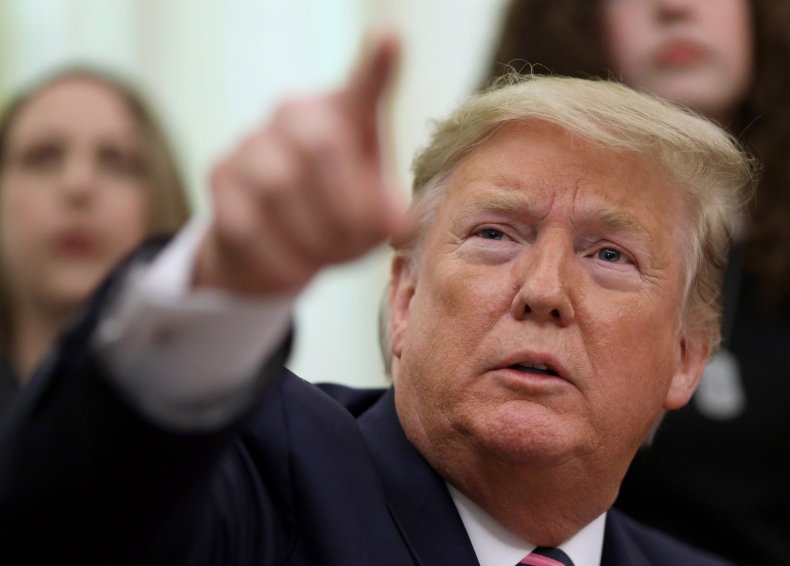 House managers spent Thursday addressing the abuse of power article. Democrats argued that Trump abused his power as president to pressure Ukraine to investigate former Vice President Joe Biden and his son Hunter. His goal, according to Democrats, was to boost his chances of getting re-elected in November by hurting Biden, a top 2020 Democratic contender, through Ukraine's announcement of an investigation.
Democrats also claim Trump withheld military aid to Ukraine and a White House meeting with Ukrainian President Volodymyr Zelenskiy in exchange for the announcement.
Trump denies he did anything improper and claims his request that Zelenskiy "look into" Biden had nothing to do with the presidential election. As president, Trump said, he had an obligation to investigate corruption, and he has cited Zelenskiy's admission that he didn't feel pressured.
On Saturday, Trump's defense team will have the opportunity to present their opening arguments. On Friday, Trump complained about the timing of his team's opening arguments, tweeting that Saturday is referred to as "Death Valley" in television.
If Trump's defense lawyers use all of their allotted time, their opening arguments will conclude Tuesday.