How to Watch Trump Senate Impeachment Trial: Live Stream, Time, What to Expect of Opening Arguments
President Donald Trump's trial in the Senate is continuing into its third day with the kickoff of opening arguments from both sides.
On Wednesday, House impeachment managers will start to make the case for convicting Trump on two articles of impeachment: abuse of power and obstruction of Congress. It's possible senators, who act as jurors in impeachment trials, will spend the entirety of the day hearing from House managers.
Per the rules established during a marathon session that began on Tuesday and stretched into Wednesday morning, each side is allotted 24 hours over three days for opening arguments, so Trump's defense team may not make its opening arguments until the weekend. Opening arguments are set to begin at 1 p.m. ET and could last until 9 p.m. if House managers divide their time evenly over the three days and use all eight hours. Senators could be in the Senate chamber past 9 p.m. on Wednesday depending on breaks.
C-SPAN will air the trial online and on television through C-SPAN 2, as well as, on C-SPAN radio. PBS also had a live stream set up on its YouTube page that was set to begin at 1 p.m.
Trump is the third president in United States history to be impeached, joining Andrew Johnson and Bill Clinton. The House of Representatives impeached Trump in December with every Democrat voting in favor and every Republican voting against.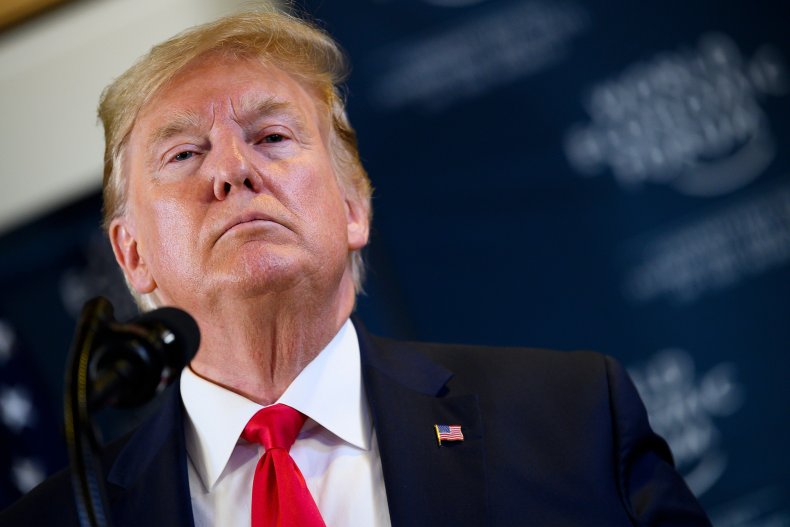 At the center of Trump's impeachment is whether he improperly sought help from Ukraine to help him win the 2020 presidential election. Democrats argued he withheld military aid to Ukraine and a meeting with Ukrainian President Volodymyr Zelenskiy in exchange for him announcing an investigation into former Vice President Joe Biden and his son, Hunter Biden, who worked for the Ukraine-based company, Burisma Holdings Limited.
He's also on trial for obstruction of Congress for refusing to provide documents and instructing top advisers and officials to refuse to testify.
Trump maintains that he did nothing improper and encourages people to read the transcripts of his "perfect" call with Zelenskiy, who has denied the president pressured him to investigate Hunter Biden. Trump claimed that, as president, he was required to investigate corruption and chalked up the impeachment inquiry to a Democratic "witch hunt" to remove him from office.
Each of the seven House managers, including Representative Adam Schiff who has faced heavy criticism from Trump, will present different elements of the case, according to The New York Times. Although it's the first time representatives will officially present their case, the Times noted that it's likely opening arguments will contain facts and interpretations of the facts that were shared on Tuesday when senators debated the rules of the trial.
"The challenge for the managers on Wednesday, therefore, will be to introduce their case again in a coherent and compelling way that will capture the attention of 100 senators sitting muzzled at their desks," Peter Baker of the Times wrote.
During Wednesday's opening arguments, the only people who will be allowed to speak are the House managers. Senators are required to surrender their cellphones when they enter the Senate chamber and no one, including White House lawyers, can make any comments or challenge any of the managers' assertions.
After potentially three days of opening statements from House managers, Trump's defense team will have the opportunity to address the Senate. Once they're finished with their opening arguments, the next step is for senators to ask questions. They'll have 16 hours to submit questions in writing to the House managers or Trump's defense through Supreme Court Chief Justice John Roberts.
How to Watch Trump Senate Impeachment Trial: Live Stream, Time, What to Expect of Opening Arguments | U.S.