How to Watch Tuesday's House Vote on Resolution to Invoke the 25th Amendment
Federal lawmakers will gather in Washington, D.C., Tuesday evening to vote on a resolution that calls for President Donald Trump's removal from office by invoking the 25th Amendment.
Members of the U.S. House of Representatives are expected to assemble at roughly 6 p.m. ET, following an afternoon recess, with voting set to begin 90 minutes later. Representatives will present arguments for and against the resolution before casting their final votes around 10:30 p.m.
The congressional meeting can be watched online in real time, using livestreams hosted by C-SPAN, CBS News and the House's official government website.
The resolution calls on Vice President Mike Pence to invoke the 25th Amendment to force Trump out of office. Its potential passage comes just eight days ahead of President-elect Joe Biden's inauguration, which is set to take place next Wednesday, and six days after thousands of Trump's supporters stormed the U.S. Capitol complex. What started as a rally to protest the outcome of November's general election escalated into a violent riot, resulting in five deaths and dozens of injuries. The chaos unfolded as Congress held a joint session of the House and Senate to certify Biden's Electoral College victory.
Trump's role in precipitating the riot, as well as his response to it, sparked a national conversation about his fitness to continue serving as president. Numerous politicians and civilians alike have noted that Trump's insistent, baseless election fraud claims laid a dangerous foundation for his followers' assault on the Capitol.
For months, the sitting president has alleged that Democrats "rigged" and "stole" the election from him, despite no evidence to support his accusations. He continued to defend these unfounded claims in remarks delivered during last week's "Save America" rally, which preceded the Capitol siege. Trump's failure to immediately condemn the rioters further provoked concerns about his remaining weeks in the White House, and congressional leaders quickly proposed routes for his prompt removal.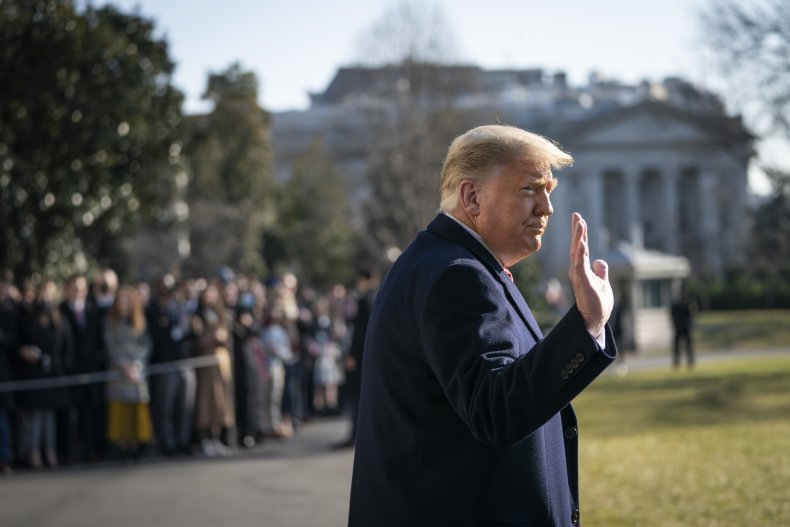 Following lawmakers' resolution hearing Tuesday night, House Democrats plan to hold a vote to impeach Trump on Wednesday. The single article of impeachment accuses the sitting president of inciting the violence on Capitol Hill.
Earlier on Tuesday, the House Rules Committee met to debate resolutions seeking Trump's removal through impeachment and the 25th Amendment. The latter resolution calls on Pence to "convene and mobilize the principal officers of the executive departments of the Cabinet to activate section 4 of the 25h Amendment to declare President Donald J. Trump incapable of executing the duties of his office and to immediately exercise powers as acting President."