How To Watch The Virtual 'Rock The Vote' Concert Featuring Katy Perry and the Black Eyed Peas
Rock the Vote from the comfort of your own home! This year, due to the coronavirus pandemic postponing and altering events that typically draw large crowds, the concert that encourages young Americans to vote will be available to steam online for free.
The event is important as ever, as we are less than five months away from the 2020 presidential election. Headlining the live-stream will be Katy Perry and the Black Eyed Peas. Actors Rosario Dawson and Logan Browning will be cohosting the June 18 virtual event that will stream at 8 p.m. ET.
In order to watch this informational and fun concert event, tune in at democracysummer.org the day of. Additionally, the event can be viewed on Democracy Summer's Facebook and YouTube pages. The live-stream is expected to be two hours long.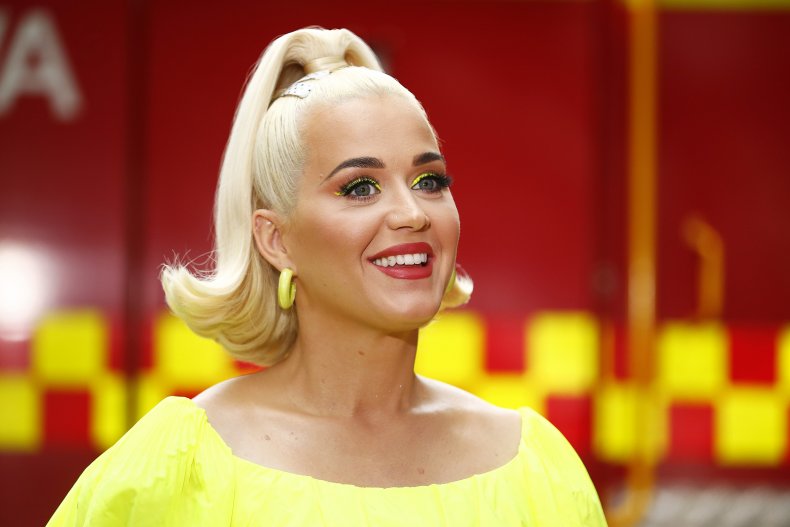 "I'm excited to be a part of this kickoff to Democracy Summer 2020 with so many amazing talents, activists and speakers," Perry said in a statement. "The young people of America are speaking loud and clear on the streets and online, and come November, it will be more important than ever to fight for justice and equality, and against systemic racism, with our ballots."
Joining Perry and the Black Eyed Peas to perform are Ne-Yo, Big Freedia, Lucy Hale, Amara La Negra, Saweetie, Sklyar Astin, Max, Leslie Grace, Dove Cameron, Sofia Carson, Rich Brian and Michael K. Williams.
Viewers will also get to hear from former Democratic presidential candidates Massachusetts Senator Elizabeth Warren, New Jersey Senator Cory Booker and former U.S. Housing Secretary Julian Castro during the livestream.
"We are seeing the urgency for change in America happening in real time," Ne-Yo said about the upcoming event. "This is the moment for us to use the most important tool on the planet to fight for that change ... our right to vote. Our democracy needs our voices. Voting is the moment to be the voice for injustice and for equality. But most importantly, to be the voice for humanity. We cannot let each other down in the local elections or on Nov. 3. To vote is to be the voice for our future."
Rock the Vote was founded in 1990 by Virgin Records America co-chairman Jeff Ayeroff with the hopes of increasing young voter turnout for big elections. "For 30 years, Rock the Vote has revolutionized the way we use pop culture, music, art, and technology to engage young people in politics and build our collective power," the organization's website states.
Despite the coronavirus pandemic, Rock the Vote reported that the protests surrounding the police killing of George Floyd and global conversations about systemic racism has inspired young people to register to vote. According to Rolling Stone, 100,000 new voters registered via Rock the Vote during the first week of June.