How to Watch 'The Walking Dead' Season 11 One Week Early
The Walking Dead's 11th, and final, season will air weekly on TV on AMC from Sunday, August 22.
The AMC flagship show will have an epic 24-episode final season.
But fans of the zombie horror show have the opportunity to start watching the show a week ahead of its official release date with one easy trick.
The channel's streaming platform AMC+ gives fans the chance to access original content early, with The Walking Dead season 11 premiere made available on Sunday, August 15.
And Verizon is giving eligible customers access to AMC+ at no extra cost, meaning they will be able to stream The Walking Dead from the earlier release date.
In a press release issued on Thursday, Verizon announced that new home internet or select wireless customers will be able to watch AMC+ for 12 months.
Since Thursday, new and existing Verizon customers who buy a 5G phone with a device payment plan on a Play More, Do More, or Get More Unlimited plan get access to AMC+ for 12 months.
While new customers buying a 5G phone on a Start Unlimited plan, and those upgrading on Verizon Unlimited plans, will get the streaming platform for six months.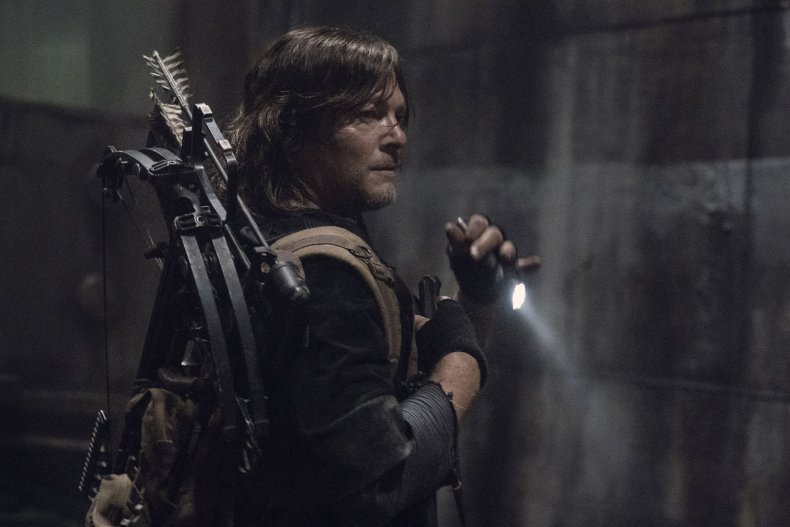 Verizon also revealed that new Verizon Fios customers who sign up for a Mix & Match on Fios home internet plans will get AMC+ for 12 months.
Discussing the deal in a press release, Erin McPherson, head of content partnerships at Verizon, said: "Enhancing the way that fans enjoy their beloved content is at the center of what we do at Verizon.
"Adding up to 12 months of AMC+ on us to our robust set of content offerings is just one more way we're able to give our customers unique experiences, like getting to see the new season of the iconic AMC show, The Walking Dead, and the wealth of other acclaimed content that AMC+ offers, all on us."
Josh Reader, president of distribution and development for AMC Networks, added: "Verizon has been a great and valued partner over the years, and we are pleased to now extend that partnership to our new premium streaming bundle, AMC+.
"Over the last year, we have seen tremendous interest in AMC+ from consumers and our distribution partners, and the launch of this new partnership with Verizon couldn't be better timed, with the premiere of the 11th and final season of The Walking Dead later this month and a truly spectacular line-up of original programming coming later this year and in 2022."
Season 11 of The Walking Dead follows the group and their encounters with the Commonwealth, a large network of almost 50,000 survivors.
The premiere episode, "Acheron: Part I," will find the group returning to Alexandria from a mission to find food and realizing it isn't enough, leading Maggie Greene (Lauren Cohan) to propose a new plan for their survival.
The Walking Dead's season 11 premiere airs Sunday, August 22 at 9 p.m. ET/8 p.m. CT. All episodes will air one week early on AMC+, beginning August 15.