How to Watch 'The Walking Dead' Season 7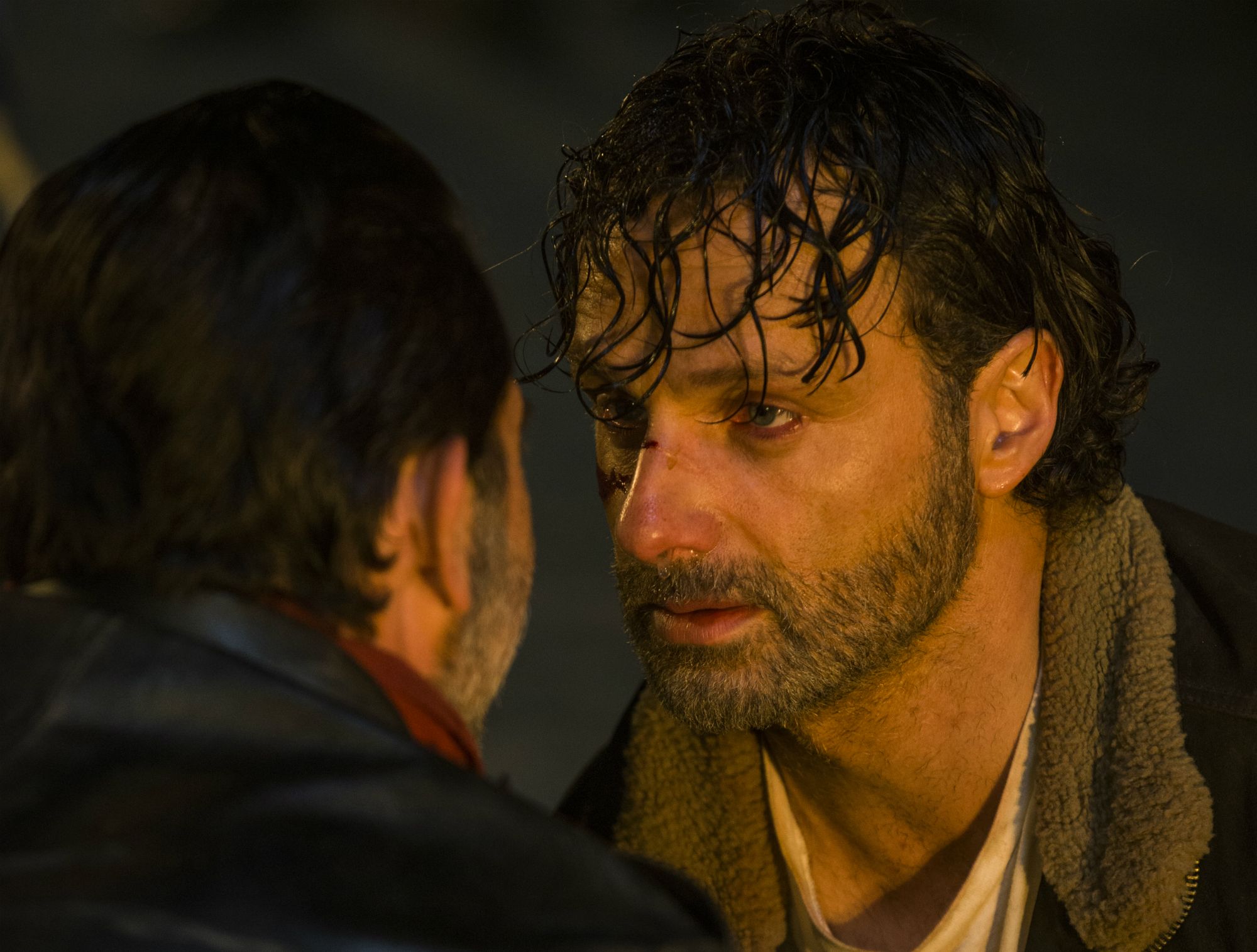 Negan and his deadly baseball bat Lucille are swinging back onto screens Sunday as The Walking Dead returns for its seventh season. Fans have been waiting months to find out who was killed at the end of season six, which concluded in April.
The opening episode gets its premiere on AMC at 9 p.m. Sunday, while British viewers will have to wait 24 hours for it to air on premium channel Fox Monday night.
Here's everything you need to know about how to watch season seven and, if you need a refresher, how to catch up on the past six seasons.
If you live in the U.S.
Have your tissues ready, folks. American viewers will find out who Negan killed Sunday at 9 p.m. on AMC. All you need to watch the channel is a basic cable package.
If you can't watch live and the DVR fails, AMC's official website will have the episode on-demand after it airs. You'll need your cable subscription information to log-in and watch, so dig out those details.
If you live in the U.K.
U.K. zombie fans will need to be subscribed to a cable package that has Fox, where The Walking Dead premieres Monday at 9 p.m.
But if you aren't able to watch live, new episodes will be available on demand via either Sky Go or Virgin Media (depending on which cable operator you use).
How to watch for free
Good news for British viewers: you can watch The Walking Dead premiere for free with NOW TV, the pay-as-you-go service from Sky. (Unfortunately, this won't work for you if you're in the U.S.)
To watch the show, U.K. viewers need to sign up for an Entertainment Month Pass, which retails at £6.99 per month, and gives you access to a variety of channels, including Fox. It also comes with a 14-day free trial, so you can watch the first and second episodes for free if you're smart enough to sign up just before the new season starts Monday. The beauty of NOW TV is that you can watch a simulcast of Fox live over the internet, just as you would on TV, or watch on demand whenever you want.
Catch up on previous seasons
If you're not yet up to speed, you have just enough time to binge—watch your way through seasons one to six over the weekend—that is if you forego socializing, doing your laundry and possibly showering.
In the U.S., all six previous seasons are now streaming on Netflix.
In the U.K., you can watch seasons one through five for free if you are an Amazon Prime subscriber. (Amazon Prime also has the first season of Fear the Walking Dead if you need extra viewing material.)
Sky subscribers with access to Sky Box Sets can also watch season 6 there. If you're not a Sky customer, you could sign up for NOW TV, which also hosts all the six previous seasons.
If all else fails, there's always this four-minute recap of The Walking Dead narrated by John Cleese: