How to Watch, Stream 'The Walking Dead' Season 8 Premiere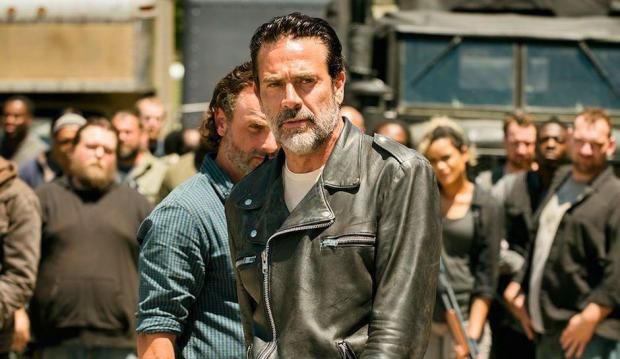 After six months, the wait is finally over: The Walking Dead returns to AMC this Sunday. The first episode of season 8, "Mercy" premieres at 9 p.m. ET, so get ready for more pain, zombies, death and even more pain (but like, the internal kind). When we left off in season 7, Negan (Jeffrey Dean Morgan) declared all-out war, which sounds like the set-up for a political drama-esque season. Considering the shifting allegiances and rising tensions among Rick, Carol, Michonne, Daryl and Maggie, you're definitely not going to want to miss this premiere, lest you suffer the dreaded fate of any avid TV fan: spoilers.
So, to avoid that, here's everything you need to know about how to watch season 8 of The Walking Dead.
If you live in the U.S. and have cable
The easiest way to watch the episode is to be a U.S. resident with a basic cable subscription. If that's you, just tune into AMC at 9 p.m. ET. If you're busy this Sunday night and can't watch live, you can use your cable login to watch on the official AMC website after it airs.
If you live in the U.K. and have cable
Unfortunately, U.K. fans of The Walking Dead will have to wait an extra day to see the episode. The season will premiere Monday, October 23 on Fox at 9 pm. And if you can't watch live, you can use your cable login to watch the episode later on Sky Go or Virgin Media.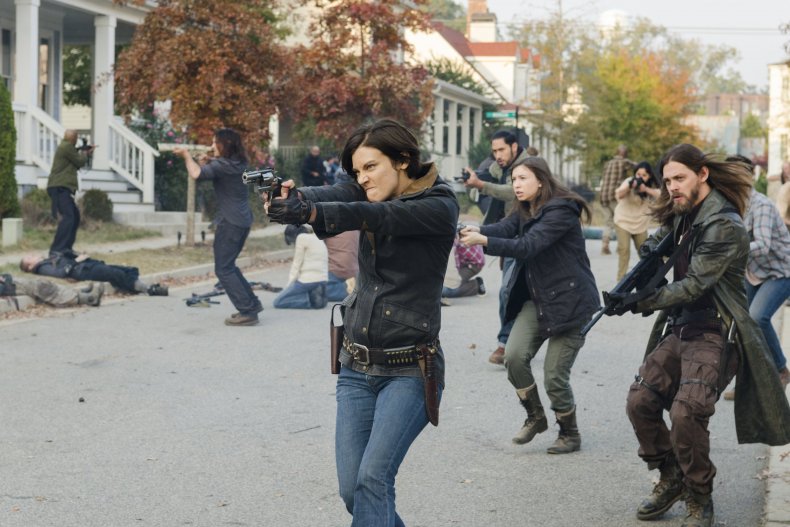 If you live in the U.S. and don't have cable
You do have an option for the premiere if you're not willing to spend the money on a cable package. If you haven't already collected on your free trial of Sling TV, you can get seven free days of AMC. Just remember to cancel the subscription on that seventh day or your credit card will be charged for the month.
There's really no legal option for watching the rest of The Walking Dead season 8, at least not until it goes up on Netflix. Season 7 was only added to Netflix last month, so it will probably be a long wait. And as a last resort, you can talk your friends with cable into inviting you over.
If you live in the U.K. and don't have cable
While you'll need a subscription to view the entire season, if you want to catch the first two episodes of The Walking Dead season 8 for free, you can nab a 14-day free trial of NOW TV on Monday morning, and watch the episode live that night at 9 p.m.