How to Watch WWE SummerSlam 2016: Will Brock Lesnar Defeat Randy Orton?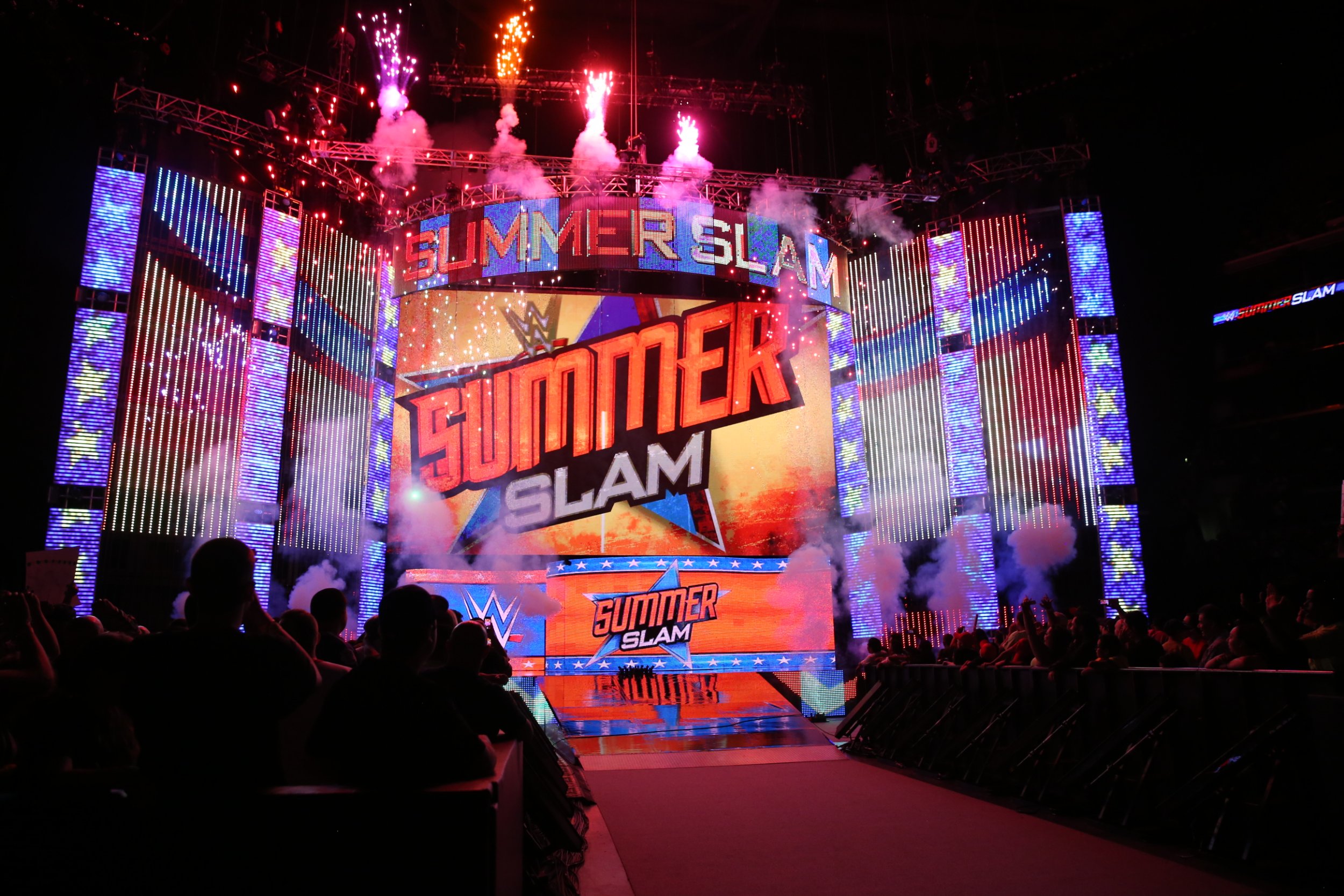 Who will walk away with the newly created WWE Universal Championship? And will Brock Lesnar, riding high on his triumphant MMA comeback at UFC 200 in July, be as dominant when he returns to the wrestling ring?
For wrestling fans, SummerSlam weekend is second only to WrestleMania—but an argument could be made that the stakes are much higher now than they were for April's huge Super Bowl-like extravaganza.
Since the WWE draft in July, which saw the company's sizeable roster divided between its two shows Raw and SmackDown, Sunday's four-hour broadcast will mark the first time in several weeks that all of the grapplers compete on the same card. And SummerSlam is shaping up to be one of WWE's most exciting events with no less than 11 matches already signed.
WWE's third brand, NXT, will also have a presence across the weekend with its second annual TakeOver event in Brooklyn, New York, meaning fans can look forward to six hours of live wrestling.
For all the details on this weekend's SummerSlam special—including how you can watch—read on.
How to watch
SummerSlam airs live on pay-per-view around the globe Sunday, August 22, at 7 p.m. EST (12 a.m. BST on Monday in the U.K.) or on the WWE Network. It's a four-hour show, so if you're watching in the U.K. or another territory where the time difference might affect you, you better stock up on some coffee.
For a full list of U.S. pay-per-view providers broadcasting the event, click here. In the U.K., details on how to watch via Sky Box Office are located here.
For WWE Network subscribers, you can watch on your laptop, iPad, PlayStation or a multitude of other supported devices. More information, courtesy of WWE, can be found here.
You can even watch for free...
New subscribers to the WWE Network, WWE's Netflix-like digital streaming service, can sign up for a free one-month trial with no commitment. So, you could watch SummerSlam and NXT TakeOver without paying anything at all, and then cancel your subscription before your trial ends.
The main events
SummerSlam is headlined this year by a big match featuring Brock Lesnar and Randy Orton in their first one-on-one encounter in WWE. Lesnar recently returned to UFC with a dominant showing against Mark Hunt and now, a month later, he's back in the WWE wrestling ring to face Orton—no slouch himself in the ring. The 12-time WWE champion started out in WWE in 2002 at the same time as Lesnar, but while the latter quit to pursue a UFC career (by way of a failed NFL stint) in 2004, Orton became one of WWE's most trusted veterans. This will be a dream match for many fans.
The WWE World Heavyweight Championship is also going to be defended as champion Dean Ambrose faces perpetual underdog Dolph Ziggler in the main title match for the SmackDown brand. Both are firm fan favorites, albeit often overlooked.
Raw's main title match will determine the first ever WWE Universal Champion as Seth Rollins and newcomer Finn Balor face off in another main event-worthy match. Balor, the former NXT Champion, joined the main WWE roster last month following the draft and has already been catapulted to the main event.
No major WWE event would be complete without John Cena, who faces his rival AJ Styles in a grudge match.
The other highlights
2016 has been the year that women's wrestling was revolutionized in WWE, with an incredible triple-threat match between Charlotte, Becky Lynch and Sasha Banks among the highlights of April's WrestleMania event. Two of those participants will do battle again Sunday for the Women's Championship: "The Boss" Sasha Banks and Charlotte. Anyone who has seen their matches in NXT knows that these two will do their best to steal the show. (And they just might.)
Another match to look forward to is the tag team fight between Enzo and Big Cass, two relative newcomers to the main roster, taking on veterans Kevin Owens and Chris Jericho. Enzo and Cass are shining examples of WWE's "New Era"—that is, for the uninitiated, an initiative to give newer talents more spotlight on Raw and SmackDown—and have worked hard to win over fans. Just watch any of Enzo's pointedly funny promos.
For a full match lineup, click here.
NXT goes back to Brooklyn
Away from the main roster, NXT is also returning to the 20,000-capacity Barclays Center in New York for the second year in a row with an event that could rival SummerSlam itself.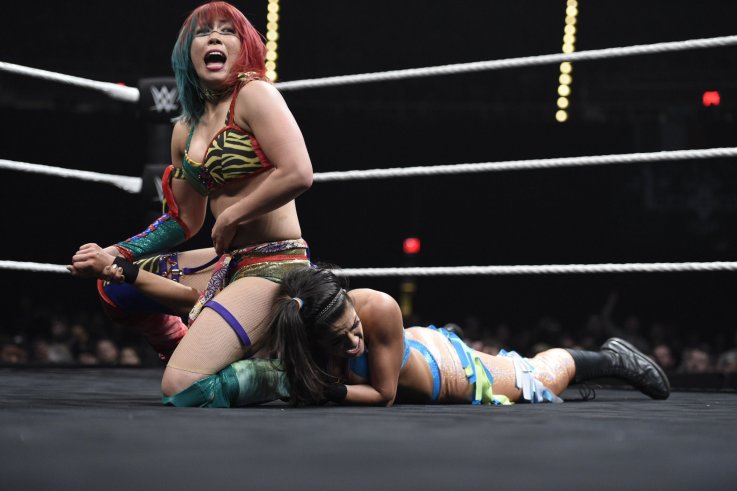 NXT TakeOver: Brooklyn II airs Saturday night at 8 p.m. EST (1 a.m. BST in the U.K.) on the WWE Network and is a two-hour event featuring the next wave of WWE superstars.
The main event of Brooklyn II is a NXT Championship match between Samoa Joe, the reigning champion, and veteran Japanese wrestler Shinsuke Nakamura, who has been on quite the streak since joining NXT from the prestigious New Japan Pro Wrestling earlier in 2016.
In the co-main event, the NXT Women's Championship will also be defended. In 2015, Bayley and Sasha Banks' championship match at the inaugural TakeOver: Brooklyn was voted the brand's match of the year. Fast forward a year, Bayley faces current Women's Champion Asuka—another Japanese veteran—for the title. Asuka has been thus far undefeated in NXT and beat Bayley, the fan favorite, for the championship in a decisive victory at TakeOver: Dallas in April.
For more on TakeOver: Brooklyn II, click here.
If you're not already hyped, check out this huge recap of SummerSlams past:
How to Watch WWE SummerSlam 2016: Will Brock Lesnar Defeat Randy Orton? | Culture