How to Watch Ziwe Fumudoh's New Showtime Series
Ziwe Fumudoh, the internet sensation famed for her direct interview style, is about to shake up the late-night comedy scene with a new Showtime series.
The social media comedian is migrating from Instagram live to mainstream television and has already caused a stir with clips of her interview with Fran Lebowitz from the first episode going viral.
Simply titled Ziwe and billed as a "riotously funny variety series," the show will feature a "no-holds-barred" mix of musical numbers, interviews, guest stars and sketches that aim challenge America's discomfort with race, politics and other cultural issues.
The tagline quotes what has become Fumudoh's catchphrase in attracting guests on her Instagram Live: "America, you'd be an iconic guest."
The show premieres on Sunday, May 9 on Showtime and spotlighted the writer and comedian's on-the-spot interview style that she honed on her viral Instagram Live show, Baited.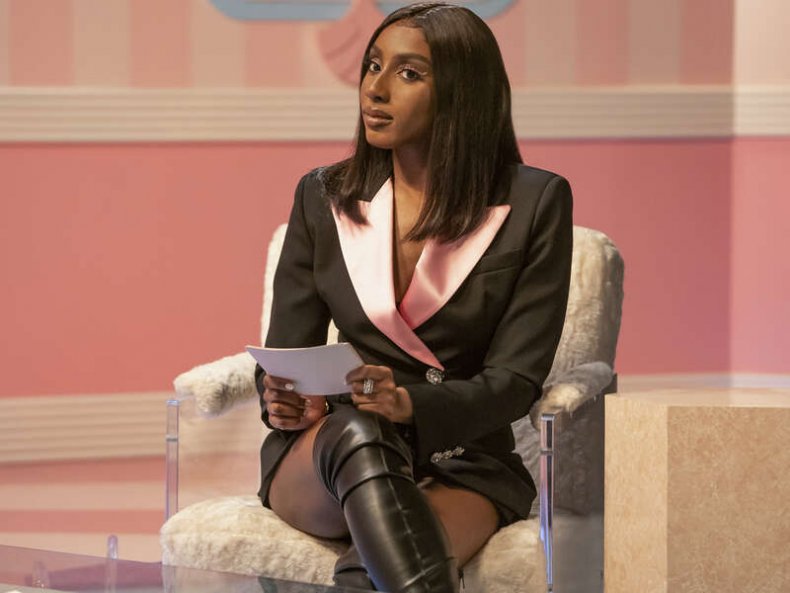 Fumudoh, 29, has already gained acclaim for her provocative interviews with problematic guests such as influencer Caroline Calloway and controversial celebrity cook Alison Roman, as well as Alexis Neiers, Rose McGowan and Alyssa Milano.
"I believe in using humor as a tool to shed light on the truth," Fumudoh says in her series' trailer. "But there are some issues that are too sensitive to joke about."
Think along the lines of The Eric Andre Show with a much more aesthetically pleasing studio.
For instance, in episode one, Fran Lebowitz is earnestly asked: "What bothers you more: slow walkers or racism?"
She even begins the interview with: "I'm honored that you're doing the show, but my question is, why did you agree to this? Do you know who I am?"
Lebowitz is also asked: "Where do you stand on affirmative action?" and "What percentage of white women do you hate? And there is a right answer."
"There's no right answer," Lebowitz responds, adding: "I would say I'm less concerned with race than you are."
Of course on Ziwe, such a remark will earn you the cuttingly literal chyron: "Fran Lebowitz: 'Less concerned with race.'"
Viewers can also expect appearances from comedy names such as Cole Escola, Bowen Yang, Patti Harrison, Sam Taggart, and Julio Torres.
Fumudoh told Refinery29 that her goal with the show is "not about putting people in the hot seat—it's honestly about having impactful conversations."
Episode two of Ziwe will air on Sunday, May 16 at 11 PM ET/PT and will air at the same time on Sunday nights thereafter for the six-episode series.