How We Can Protect Ourselves from Putin's Aggression
This article first appeared on the Daily Signal.
After midnight on Feb. 27, 2014, dozens of Russian marines left their barracks in Sevastopol. Heavily armed and dressed in civilian garb, they stormed the regional parliament and started a war in Ukraine that still simmers today.
Russian President Vladimir Putin is fighting a different kind of conflict against his enemies in the West, and Ukraine has become the proving ground for a witch's brew of tactics that are popularly called hybrid warfare.
Hybrid warfare is a strategy that blends conventional and unconventional military tactics and can include a mixture of energy and security threats, propaganda, cyberattacks, and the use of organized crime alongside traditional military capabilities like ground forces, tanks, and planes.
Putin has tried to disguise his attacks on eastern Ukraine as a civil war by pairing conventional Russian military forces with mercenaries and local dissidents.
Russians package lethal attacks with intimidation, obfuscation, and corruption measures called disinformation and active measures. Putin has used the Russian Orthodox Church to stir up minorities and attack anti-corruption efforts like Ukraine health care reforms.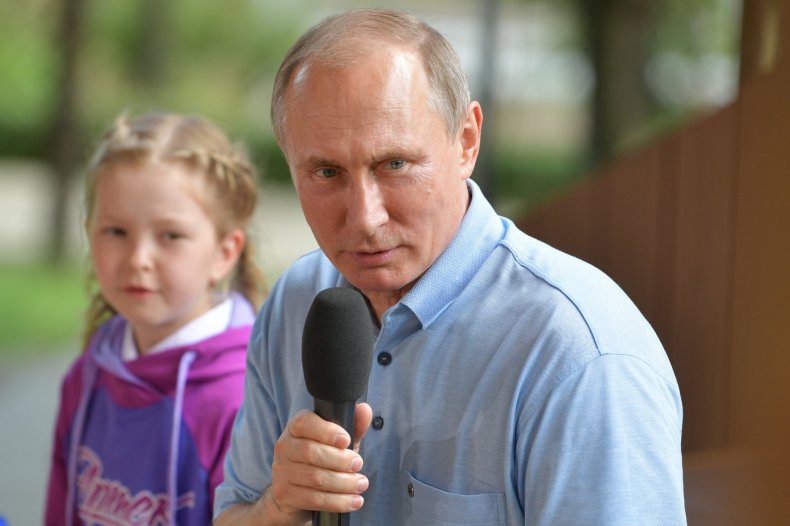 The FSB (Russian intelligence) uses social media platforms to incite extremism. Russian intelligence even recruited a French citizen to attempt to smuggle weapons out of Crimea and organize terrorist attacks in France. This action could then be blamed on support from "fascists" in Ukraine.
Learning how to counter these terrible "hybrid warfare" tactics and defanging Putin's capacity to destabilize the West is a priority for NATO.
The current situation in Ukraine warrants further exploration into how sovereign nations can counter hybrid warfare tactics.
Establishing a NATO-certified center of excellence on hybrid warfare in Ukraine would be a step in the right direction.
Centers of Excellence are international organizations certified by NATO that train individuals in particular security matters from both NATO member and partner countries.
NATO has 24 certified Centers of Excellence that work on a range of issues from cold weather operations in Bodø, Norway, to defense against terrorism in Ankara, Turkey.
Several of the existing Centers of Excellence study specific components of hybrid warfare like cybersecurity and energy security. However, no single center studies hybrid warfare and how best to counteract it in its entirety.
The United States and NATO can learn a lot from Ukraine. The country's three-year conflict with Russia makes it a prime location for this endeavor.
While Ukraine is not a NATO member country, opening a center of excellence on hybrid warfare in Ukraine would both strengthen NATO-Ukraine relations and allow for a meaningful dialogue and training on addressing hybrid warfare challenges.
It would also provide NATO member countries direct insight into and preparation for countering hybrid warfare tactics. Ukraine's current knowledge of counteracting hybrid warfare would be expanded by the creation of this center.
This is not just good for Ukraine but also NATO member countries.
Putin's hybrid warfare strategies pose a threat to Ukraine and a clear challenge to both U.S. and NATO interests. The menace does not appear to be going away any time soon and could actually increase in the coming years. Establishing a center of excellence in Ukraine to study and combat hybrid warfare is key to the future security of Ukraine and NATO.
James Jay Carafano is The Heritage Foundation's vice president for foreign and defense policy studies, E. W. Richardson fellow, and director of the Kathryn and Shelby Cullom Davis Institute for International Studies.
Luke Coffey is director of the Allison Center for Foreign Policy Studies at The Heritage Foundation.
Madyson Hutchinson is an administrative assistant at the Davis Institute for National Security and Foreign Policy at The Heritage Foundation.