How Americans Drink: Men Hate Wine and Women Rarely Binge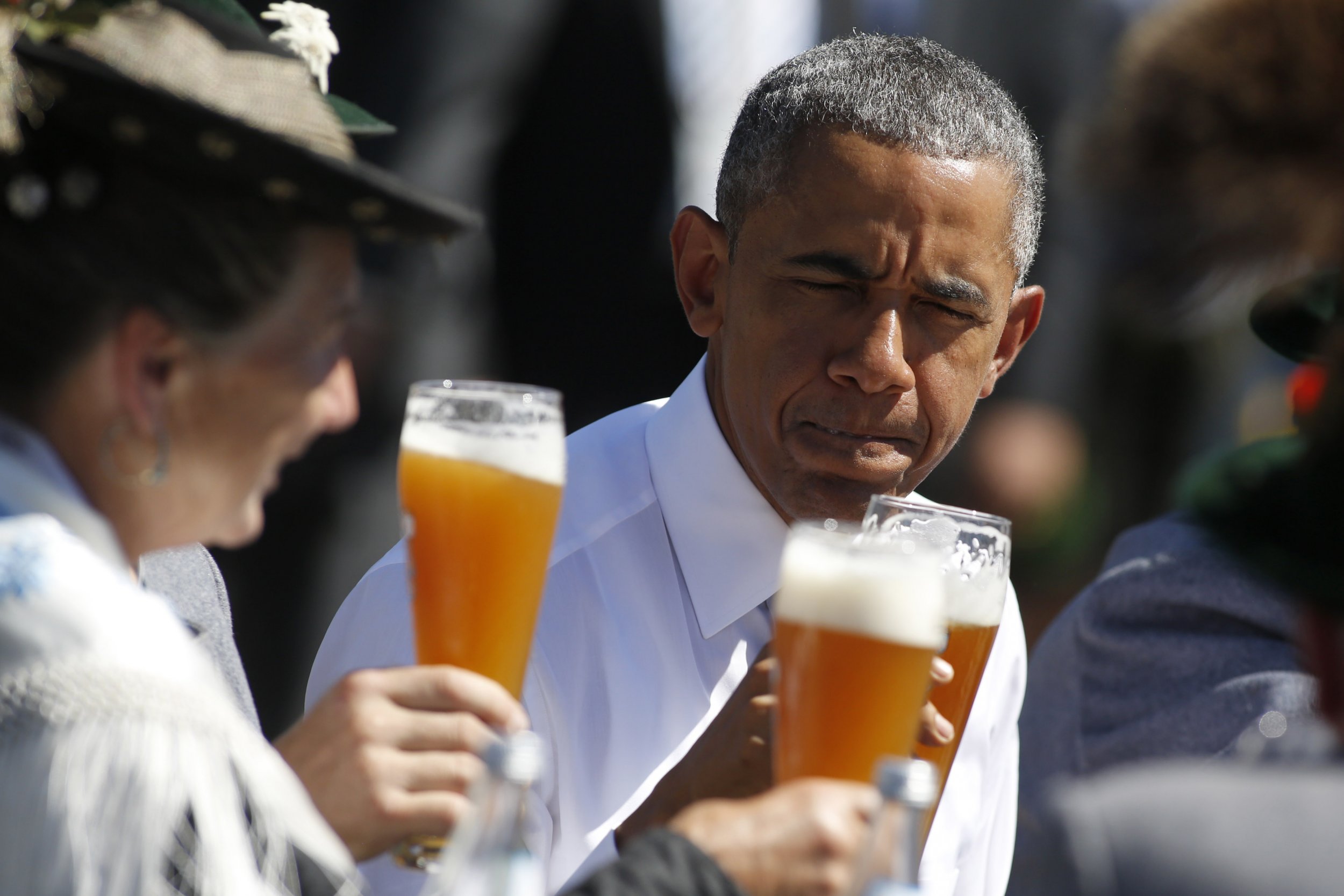 Party on, old man!
Men over the age of 50 drink a lot more frequently than their Millennial or Gen X counterparts—and the same thing is true for women, a new Gallup poll shows.
About 45 percent of older men drink every day, compared to just 37 percent of 18- to 49-year-old men. Meanwhile, a comparatively less 30 percent of women over age 50 consumed alcohol in the 24 hours before the survey; 26 percent of younger women did so.
And here's another reason to buy that old man a beer: It's likely to be the only one he needs. The study revealed that men in the 18- to 49-year-old group consume more alcohol when they do drink—an average of 6.2 alcoholic drinks in the week before the study was compiled. By contrast, the older men downed 5.3 drinks over the same period.
Women drink less than three alcoholic beverages per week, regardless of age, the study showed.
It's unclear—though crucial—when each person consumed the drinks. Six drinks over seven days is moderate drinking accordinfg to federal guidelines, while six drinks in one night is the definition of binge drinking, which can be lethal.
The Gallup poll also found:
• Drinking habits vary by gender. Sixty-two percent of men prefer beer to any other beverage—and only 11 percent prefer wine. Among women, 50 percent like wine the best.
• Young men were more likely than other groups to say they drink more than they should, and women were less likely than men to express the same view. Other studies have shown that binge drinking is far more common among adults between the ages of 18 to 34, with serious problems arising during those first years of college.
• Raise a glass: The vast majority of Americans—62 percent—drink, with beer remaining America's top beverage. Forty percent of all Americans say they prefer a nice cold one to other alcoholic beverages. That's not a surprise to anyone who witnessed the exponential increase in breweries across the U.S. since the 1980s.
In fact, the Brewers Assocation says the total number of breweries in America reached 5,005 in November 2016, an all-time high. There are around 10,000 wineries in the U.S., but that number is not rising as quickly.