How We Get the Holidays Back | Opinion
Many Americans are asking how they might safely celebrate the upcoming holidays with friends and family. These conversations are often heavy with fear and frustration in response to how the pandemic has reshaped their lives. Whether it's because it's unsafe to travel, it's too risky to expose elderly relatives or family tensions have risen to a fevered pitch, a "normal holiday" has been effectively canceled. It's one more loss in an extraordinarily painful and tumultuous year, and there seems to be no end in sight.
Against the backdrop of sharply rising COVID-19 cases, we are watching how our national response has failed. Although we once led the world in pandemic preparedness, we squandered these advantages at nearly every opportunity. If we had addressed the pandemic only as well as other similar countries, research shows over 100,000 more people would be alive today. Yet there is good reason to hope that we can get back to celebrating the holidays together. We just need to follow some critical steps.
We must acknowledge some basic truths about this pandemic. Our case rates and hospitalizations are rapidly worsening and are not explained by increased testing. This pandemic will not resolve quickly, and as we head into winter, things will get worsebefore they get better. From early on, misinformation hamstrung our ability to even agree upon the pandemic's dimensions and act in a united fashion. If we stop minimizing the data, we'll all be better equipped to make decisions—not only personal decisions about how we lead our daily lives or whether we gather for the holidays, but also broader policy decisions, like how hospitals allocate resources and when businesses can safely open.
We must be humble about what we know. In the early chaos of the pandemic, we sometimes gave advice or treatments that later turned out to be wrong. For example, many doctors prescribed hydroxychloroquine out of desperation, before the evidence told us it was ineffectual and potentially harmful. Then there are masks, which we didn't recommend at first—until we learned that they were effective in preventing the virus' stealthy spread from people without any symptoms. Methodically testing assumptions is the heart of the scientific process, and adapting practices based on better data is a sign of science at work. We need to do a better job communicating new medical findings in order to build trust in the health system.
We must make space to grieve. Over 246,000 Americans have died and won't be with us for the holidays. Millions have been sickened by COVID-19 or have suffered serious delays for their other medical needs. Communities already marginalized by racism and poverty—well before COVID-19—have borne an unfair share of these burdens. In our own hospitals and clinics, we have witnessed the physical and mental health impacts of the pandemic, including loneliness from months of isolation, rising rates of poverty, overdoses and even suicides. We need leaders who will acknowledge this collective trauma and pave the way for policies that support mental health care. Downplaying legitimate fears only multiplies the pain of the families who have lost loved ones and undermines actions that move us forward.
We must be empowered to protect one another by rallying around the clear, collective benefits of masking, social distancing, hand hygiene, and access to rapid testing and affordable health care. Measures to prevent COVID-19 should be seen as a normal part of life, like wearing seatbelts, rather than political statements. If we embrace these actions, and if essential workers have ready access to personal protective equipment (many frontline workers astonishingly still rely on crowdsourcing), we can reopen our economy safely and keep our kids school. The notion that we must somehow choose between "the economy" and "public health" is divisive and misleading—the more prevention measures we employ, the more we can safely get back to work. Until effective vaccines are widely available, which we are confident that they will be, masking, distancing and hand hygiene are our lifeline.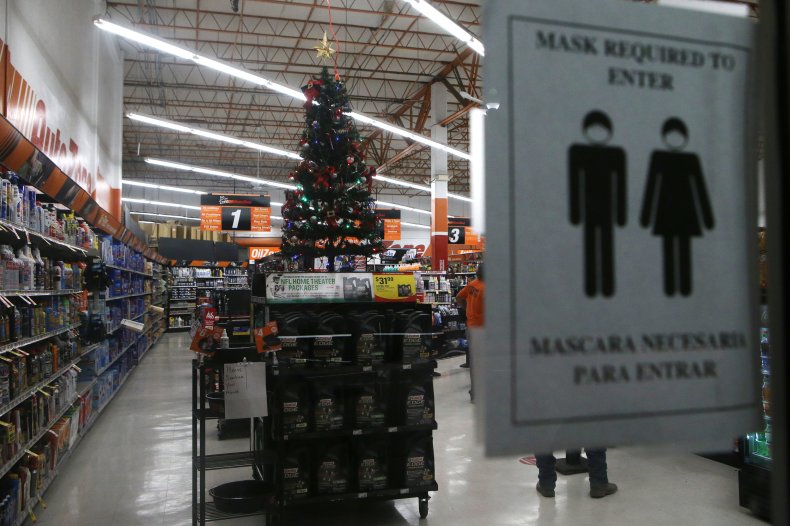 We must strengthen public health infrastructure. Over the past decades, state and local health departments have been systematically defunded. Failures to invest in this critical infrastructure, insufficient testing and lack of coordination at state and national levels have contributed to preventable deaths. Investing in the public health workforce will make large-scale contact tracing possible, support broad community-based testing, and facilitate vaccinations when they become available—allowing us to get back to work, to stores and restaurants, and to school.
Finally, we need a national plan informed by science that addresses the full range of public health challenges head on and is coordinated at all government levels. We need leaders to communicate the science with a consistent, compassionate voice to all of America, not just to one political base. There have been times during this fight when we and our patients have felt abandoned. We need trusted voices who will unite us and lead us out of the pandemic, and we need them now.
With every day that passes without taking these steps, we lose more people whom we love. With swift and unified action, we can gain control of this virus, get back to work, back to school and back to the holiday table. We don't want any more people missing from it when we get there.
Mai Tuyet Pho, M.D., MPH, is an infectious diseases physician and assistant professor of medicine at the University of Chicago.
Jesper Ke is a medical student at the University of Michigan.
Andrea Ciaranello, M.D., MPH, is an infectious disease physician at Massachusetts General Hospital and associate professor of medicine at Harvard Medical School.
The views expressed in this article are the authors' own.