How and When to Plant Potatoes for Super Spuds
Easy to grow and highly productive, potatoes form the basis of so many delicious dishes.
And foodies agree that once you have tasted a newly dug, homegrown potato, it is hard to return to those bought from a store.
And with the days beginning to lengthen, now is the ideal time to start planning to plant some spuds of your own.
Mark Lane, Gardening Expert for Stannah, and BBC Gardener's World presenter, believes following a few simple steps can result in a bumper crop.
He told Newsweek: "Potatoes are one of our main crops of vegetables, and such easy produce to grow at home.
"We roast, bake, mash, slice and dice them, and with more of us wanting to know where our food comes from, growing your own is both easy and rewarding."
Read on to find out everything you need to know about growing potatoes, in this practical grow guide.
Choosing Your Potatoes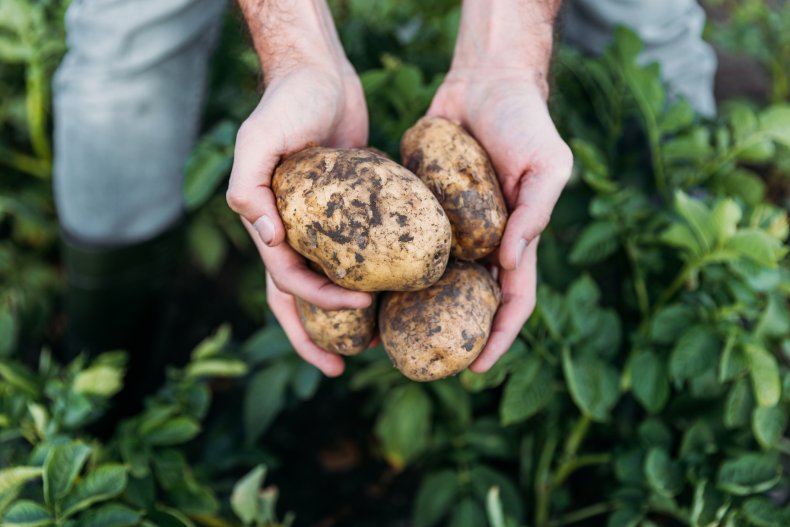 Potatoes are categorized into three groups: first-earlies, second-earlies and maincrop. These groups indicate when to plant and when to harvest, although a certain flexibility is required should frost be forecast in your area.
Before you buy your seed potatoes, take some time to research the variety and what kind of potato they are, as different varieties are suitable for different cooking methods.
First-Earlies or New Potatoes
Kate Turner, Gardening Guru at Miracle-Gro, describes these as the quickest to grow, planted in early spring and ready to harvest when flowers are fully open, around June.
She said: "With a thin skin and sweeter taste, they are best eaten fresh just boiled or cold in salads. They are also successful when grown in containers or bags. Good varieties include Rocket, Foremost and Epicure.
Second Earlies
Turner believes second-earlies should be planted early to mid-April and harvested July.
She said: "These will be larger than new potatoes, but smaller than maincrop. These include Estima, Wilja and Kestrel varieties. These can also be grown in large containers or bags.
Maincrop Potatoes
Planting these in late April should mean these will be ready to harvest from August to October after flowers and foliage starts to turn brown.
Turner believes these will be "larger, perfect for mashing and baking, and can be stored and eaten throughout the winter."
She added: "These include Desiree, Romano and Maris Piper varieties. Maincrops do best in the open ground rather than a container.
How To Prepare Potato Seeds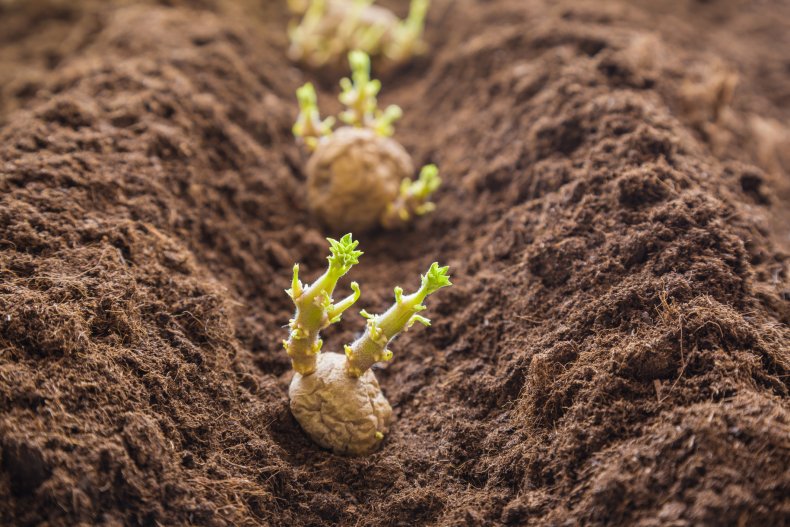 It is always a good idea to chit your potatoes, a process that encourages small stubby green shoots to form that should hopefully result in heavier cropping when planting.
Plant and seed company Thompson & Morgan suggests "chitting" seed potatoes in February by laying them out in a cool, bright, frost-free position to allow them to sprout, with empty egg cartons ascribed as "perfect" for the job.
A windowsill away from direct sun is perfect. This should be done approximately six weeks before planting out.
Potatoes grow in almost any weed free soil, in a sunny, open position but the richer, the better, so add good quality compost to the pot, bag or the ground where they will grow.
If growing in a bag or container, make sure there is enough room for them to grow upwards as well as down.
How To Plant Potatoes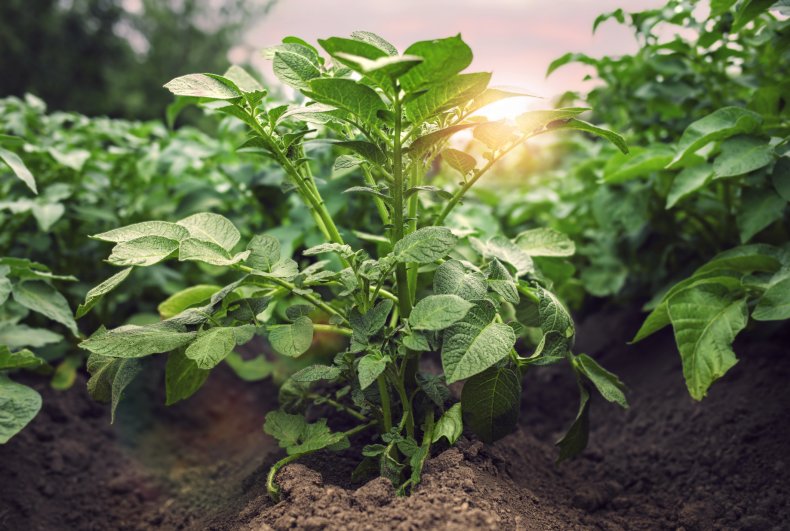 Kate Turner suggests planting potatoes 10 to 12cm deep with the shoots upwards and add more compost so that the potatoes are covered.
She said: "Keep the compost well-watered especially in dry weather and when the tubers start to form.
"When the green shoots are around 20 to 30cm tall, you should add extra soil around the stems to exclude any light from potatoes that are growing closer to the surface.
"This is known as earthing-up and prevents the tubers from going green. Keep earthing up maincrop varieties as they grow.
"After 12 to 14 weeks your earlies will be ready to harvest, second earlies around 15 to 18 and maincrop after 18 to 22 weeks.
"Dig up the whole plant with a fork or spade, taking care to not spear any potatoes in the process. Make sure that you reject any green potatoes, as these can be poisonous."