How Whisper Networks and Safe Spaces Help Teen Girls Overcome Sexual Violence in Conflict Zones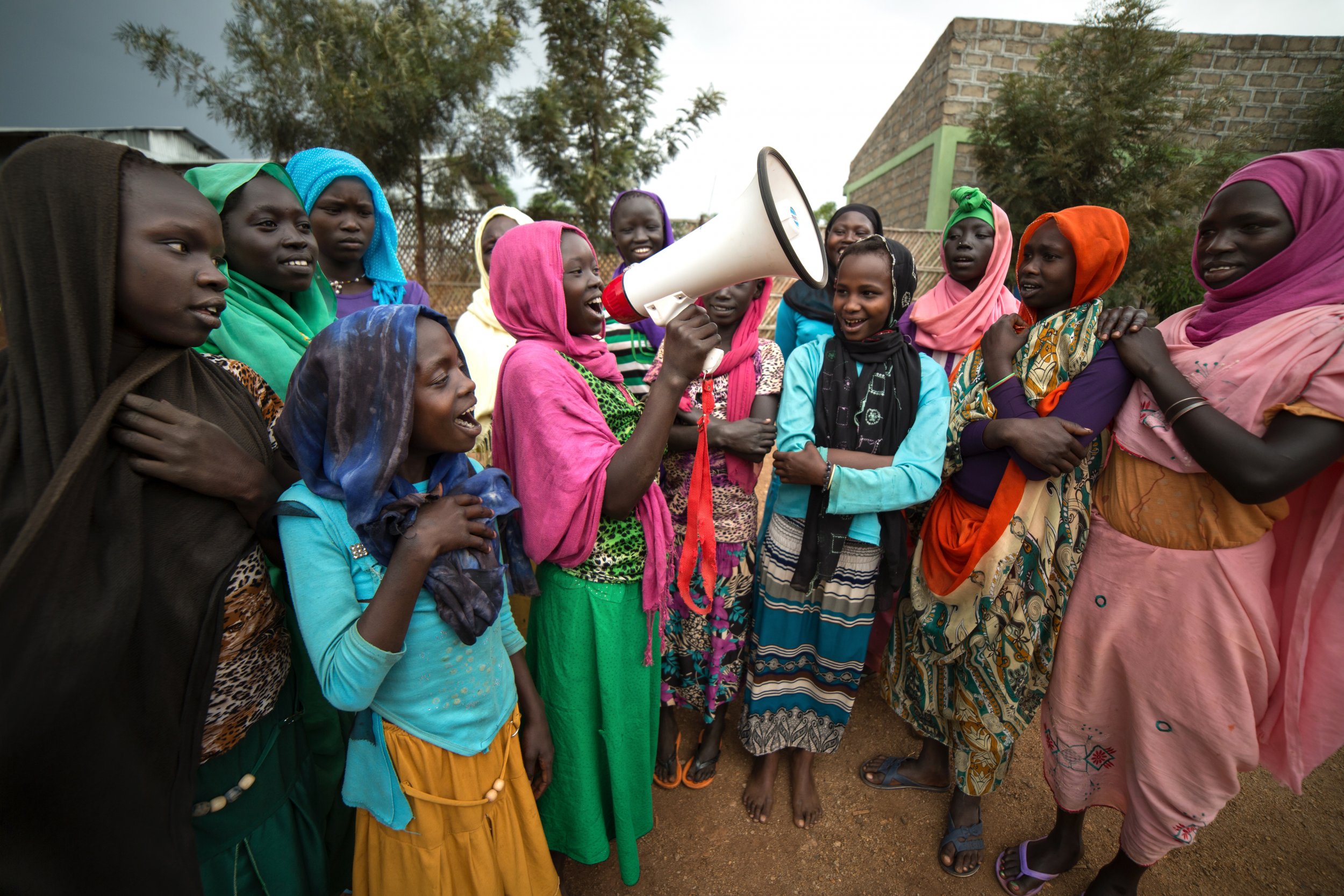 "During adolescence, while boys' worlds expand, girls' worlds start to shrink." So begins a new report from the International Rescue Committee (IRC) that looks at the challenges adolescent girls face in three countries experiencing conflict: Ethiopia, Pakistan and the Democratic Republic of Congo (DRC).
But that sentence could just as easily apply anywhere in the world. The recent wave of sexual harassment allegations in Western media, entertainment, politics and academia has revealed the way in which harmful gender norms have enabled powerful men to abuse women with impunity and failed to protect girls and women.
In the U.S. last year, a gender report issued by the San Francisco group Commonsense Media found that many television shows actually prime girls to be harassed later in life.
In the U.K., annual attitudes surveys by the Girl Guides, an all-female Scouting organization, show young women experience high levels of violence and harassment. According to its 2017 report, 64 percent of girls aged 13 to 21 have experienced sexual harassment at school in the past year—an increase from 59 percent in 2014.
When adolescent girls globally experience sexual violence, harassment and #metoo moments, we need strategies to change things. What can be done to protect adolescents, particularly in conflict countries where girls are often denied education and are socially isolated?
One new idea emerging from the IRC report is simple and surprising: build friendships.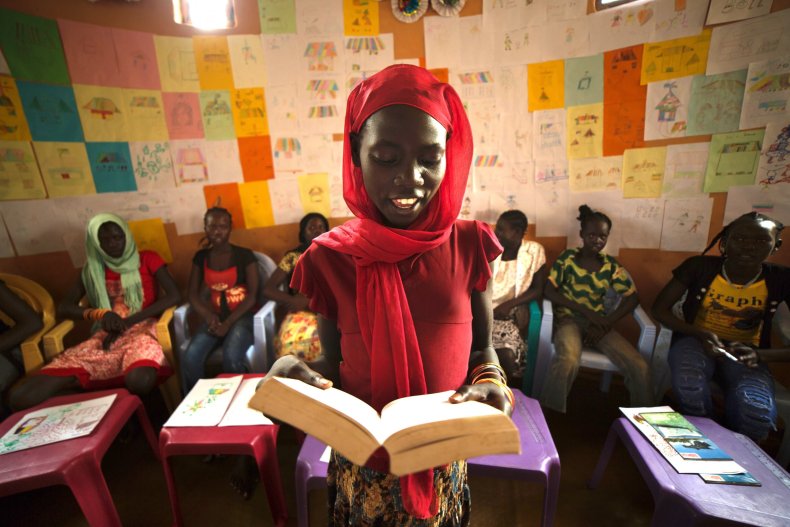 In the eastern DRC, and in refugee camps in Ethiopia and north-west Pakistan, a three-year program led by the IRC and the U.K. Department for International Development (DFID) found that building up friendships between teen girls could be especially therapeutic. In cases where the predator was a family member or neighbor, creating safe spaces where girls felt comfortable talking about abuse offered often a powerful response.
"There's a lot of evidence that adolescent girls everywhere face particular vulnerabilities," says IRC director Mairi MacRae. In the West, many are realizing the importance of "safe spaces" for women and the power contained in "whisper networks"—the unofficial, behind-the-scenes information channels that women use to share their stories and warn each other about men's inappropriate sexual behavior. But though these ideas of safe spaces and movement building have been broadly accepted for a long time in developed countries and in the development field, the aid-development community has largely been set up to respond to girls as part of child protection programming or as older women, and to address abuse outside the home. Adolescent girls in crisis-affected communities tend to be the ones left behind.
In camps where most public spaces are dominated by men, having female-only volleyball courts and library spaces had a tangible impact on girls' confidence. When MacRae visited a camp in Ethiopia last year, she was "blown away" by these spaces. "There's nowhere else in the camp that the girls feel so comfortable just spending time. Outside the classes as part of the program's curriculum, they would come and hang out and play volleyball and sit in the library space. We could see that they valued having that."
Girls attending the program's training, which covers issues including gender-based violence and power dynamics, would talk and reflect on what was being discussed within the curriculum. The program's focus was also to ensure girls had other people to talk to in their community, to know more people who could give them advice and signpost them to the available services, whether they want to report the abuse or not.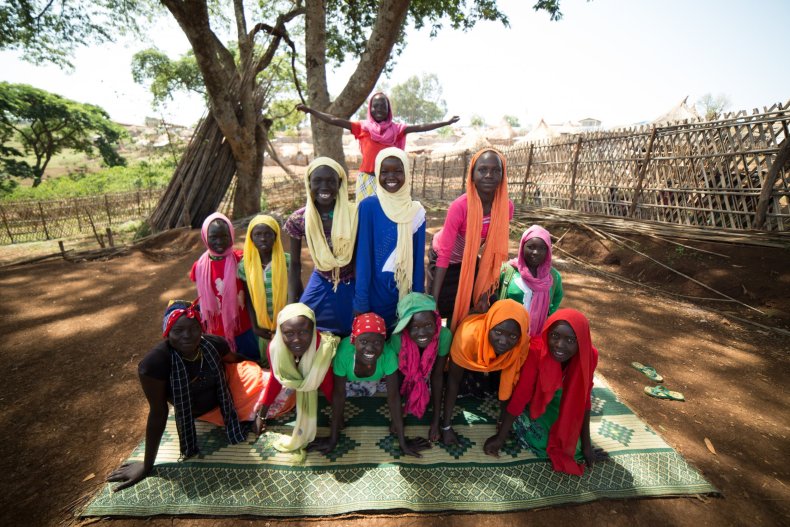 By the end of the program, adolescent girls in Ethiopia were almost twice as likely to have friends, and more than twice as likely to identify a trusted, non-family female adult compared to girls who did not attend the life skills sessions. In DRC, the number of girls with four or more friends rose from 54 percent to 96 percent from the beginning to the end of the program. In all three countries, the girls had a stronger understanding of quality friendships, mentioning that "good friends give good advice, help each other stay safe and share ideas with each other." "There's just something important about feeling part of a community and feeling that you have people you can talk to and trust," says MacRae.
One activity the girls participated in was the "Vision Not Victim" project with photographer Meredith Hutchison, which encouraged girls to explore their future ambitions; the girls designed and directed their own portrayals as surgeons, architects, astronauts, pilots, teachers and police officers. When MacRae visited, there was a big exhibition of these photos in the village hall. "Mothers and fathers were showing me their daughters and were really excited," she says. "That to me showed that even had there been a bit of resistance at the beginning, they were really proud to see these daughters up on the wall as doctors and pilots."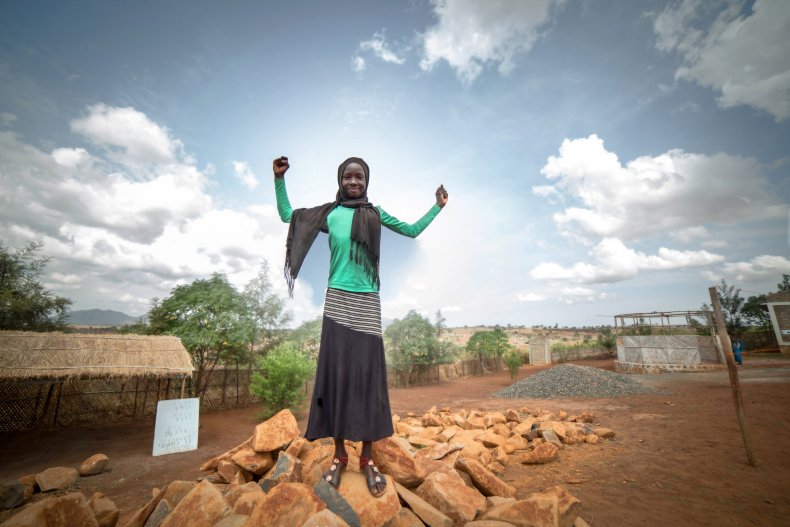 These efforts are all the more critical given that the IRC report found two shocking things: Even in conflict and displacement settings, sexual violence is more likely to be perpetrated in the home than by a soldier or another stranger. And the girls affected are much younger than we thought: More than a third of girls in DRC and Ethiopia, some as young as 10, have experienced sexual violence in their lifetime.
"When people think about women and girls in humanitarian contexts, the first thing they think of is sexual violence perpetrated by a stranger, but violence in the home is often even higher," says MacRae.
That makes the intimacy that flourishes in friendships between girls of the same age essential. When trauma is as widespread as the IRC documents, these simple social networks represent lifesaving tools that build resilience. Even when the arrangements were temporary and informal, the girls said they appreciated having someone their age, and somewhere to build friendships and have fun. These spaces ranged from traditional round huts ("tukuls") in Ethiopia, to schools, health centers or churches.
"I like drawing, playing with my friends, and anything we do inside the safe space is enjoyable," said one girl in Ethiopia. What mattered was having a space of their own.
Sarah O'Hagan is a founding board chair for The Fuller Project for International Reporting and long-time strategic adviser in the fields of refugee and women's rights. This report is part of an ongoing series supported by Peace is Loud and The Fuller Project on women, security and peacebuilding.