How Will Fiona Leave 'Shameless'? Possible Ways Emmy Rossum Will Exit Season 9
Emmy Rossum began her time on Shameless as Fiona Gallagher, the tough and tired patriarch of the Gallagher family, at the show's premiere in 2011. Rossum announced her departure from the show after Season 9 on Thursday, which is slated to premiere September 9.
In a lengthy Facebook post, Rossum detailed her time playing Fiona with nostalgia and love for her cast and coworkers. She spoke highly of her character's integrity and explained the reasons Fiona was special in her life.
"She is a mother lion, fierce, flawed and sexually liberated. She is injured, vulnerable, but will never give up. She is living in an economic depression but refuses to be depressed," Rossum wrote. "She is resourceful. She is loyal. She is brave."
Shameless showrunner, John Wells, issued a statement on Rossum's departure. He commented she is always welcome to return.
"We are hard at work now creating a season nine finale for Shameless which we hope will provide a Gallagher-worthy sendoff for Fiona that honors the great work Emmy has done," the statement read. "It is always bittersweet when an ensemble member decides to move out of the proverbial house, but our door will always remain open for Fiona to return home for a visit, or to move back in. I look forward to continuing the stories of this wildly unpredictable family and all of us on Shameless will miss Emmy and her wonderful Fiona."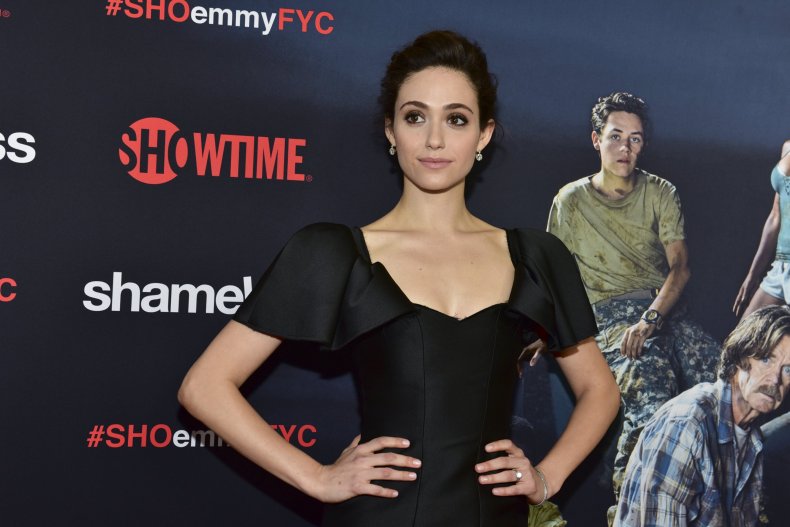 Wells's statement implies an uncertain future for Fiona. So how will her character leave the show? It's unlikely Fiona will be killed off at the end of the season given not only Wells's statement but the track record of the show. While Shameless does not shy away from gruesome and shocking moments, the death of a character with such prominence would be jaw-dropping.
The largest death on the show was that of Monica, the true Gallagher mother who was hooked on drugs and running from her family. Monica's death, while random, was somewhat expected because of her negligent history. Fiona's, however, would be a brutally shocking death that no one saw coming.
In the past season, Fiona's self-acceptance flourished. Viewers saw her grow to manage an apartment building and begin to believe she had the power to be a businesswoman. After going head to head with her siblings over a possible homeless shelter and remodeling apartments with her bare hands, Fiona seemed to grow into an individual aside from her time as a makeshift mother.
Fiona's independence may get the best of her and allow her to move on with her own life, moving away from the Gallaghers to make a name for herself. Whether it be in business, love or her own maternity, this seems a viable option for Rossum's departure. In recognizing herself as an independent force, viewers may watch Fiona walk into the sunset with love for her family, but knowing she has her own, separate life ahead of her.