'How Will You Punish This Slave' Assignment Prompts Teachers' Resignation
Three teachers have resigned from a Wisconsin middle school over an assignment that asked sixth graders how they would punish slaves.
The teachers at Patrick Marsh Middle School in Sun Prairie were placed on administrative leave after a parent complained about the assignment on February 1—the first day of Black History Month.
The teachers had collaborated on a social studies lesson on ancient Mesopotamia that included "highly offensive" questions, according to a third-party investigative report that was ordered by the Sun Prairie Area School District.
One of the questions was: "A slave stands before you. This slave has disrespected his master by telling him, 'You are not my master!' How will you punish this slave?" The lesson also explained that under a legal code in use at the time, the slave would be put to death.
The school district said the assignment was not part of the district's approved lesson plan.
According to the report, the teachers said it was created two to three years ago.
"None of the three teachers could recall exactly how this lesson was developed but they all acknowledged that it appeared to be identical to a lesson that was available on a website known as Teachers Pay Teachers," the report said.
According to News 3 Now, the assignment could be bought online for $3.99.
A spokesperson for Teachers Pay Teachers told Newsweek that the assignment had been removed from the platform.
"This offensive resource is antithetical to TPT's values and has no place in schools or on our platform," the spokesperson said.
"As soon as we were made aware of this content, we removed it from our platform. We unequivocally stand against anything that may cause trauma or further the marginalization of people of color."
All three teachers acknowledged that the questions were "inappropriate and never should have been given," according to the report for the school district. "They also acknowledged the significant impact these questions have had both on students and the community as a whole."
The report added that the teachers would remain on paid leave for the rest of this school year as part of their voluntary separation agreements, and would not be employed by the school district in the future.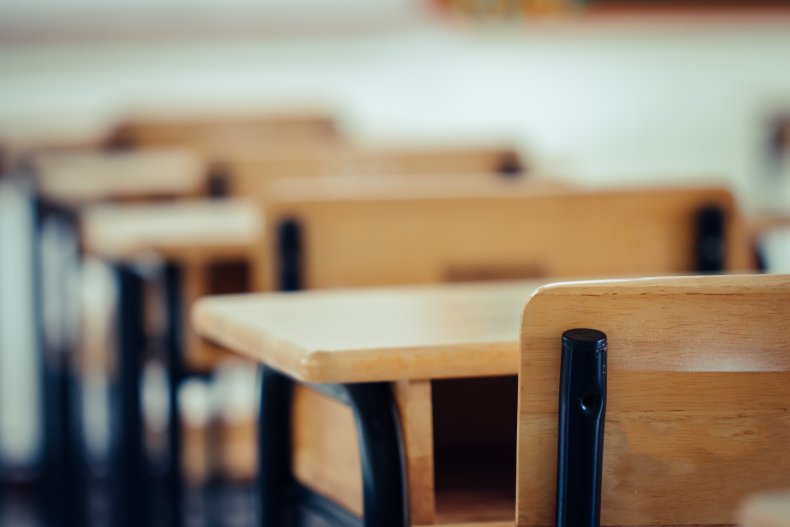 The school district, which has not named the teachers, previously apologized for what it called a "grave error in judgment."
In a message to staff and families on Tuesday, Superintendent Brad Saron and other school district officials said the assignment "was an egregious error that does not represent our school district's commitment to racial equity.
"The activity was not a part of the [district's] curriculum at any level, and it was not approved or endorsed by any level of leadership throughout our system."
The statement also outlined how the district has been working towards racial equity in recent years, as well as new initiatives since the incident was reported.
Rebecca Zahn, principal of Patrick Marsh Middle School, declined to comment when contacted by Newsweek and directed inquiries to the school district.
Update 14/4 11 a.m. ET: This article has been updated with a statement from Teachers Pay Teachers.