How Will Zoe Kravitz's Catwoman Stack Up Against the Rest?
Zoe Kravitz has reportedly been signed to play Catwoman in Matt Reeves' new take on Batman, TheWrap reports, joining a long list of actresses who have played the feline criminal. Reeves has already confirmed Robert Pattinson will play Batman, with Jonah Hill rumored to be cast as The Riddler.
But it's Kravitz's casting as Catwoman that sent Twitter into a tizzy Monday, causing it to trend almost immediately, proving fans are obsessed with one Miss Selina Kyle (Catwoman's alter-ego). How will Kravitz stack up against the other iconic actresses that have played the nine-lived criminal on the silver screen? Some have played the part to great acclaim—hello, Michelle Pfeiffer—while others not so much—sorry, Halle Berry.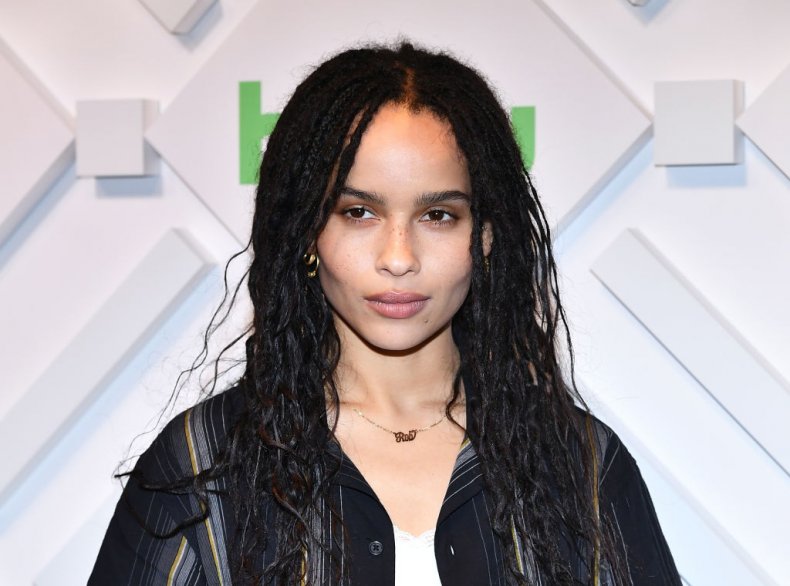 Even though we're only including women who have played the character in movies, we'd be remiss not to include two legendary portrayals: Julie Newmar and Eartha Kitt on the television series Batman (1966-1968). These two women largely defined the public perception of the character, influencing every woman who has played her since.
Halle Berry in Catwoman (2004)
Let's start with the bad news: this film is awful. That's not just our opinion, it's the critical consensus as well. The film has a nine percent rating on Rotten Tomatoes. Critics certainly didn't hold anything back.
"Another hundred million dollars down the drain," The New Yorker's Bruce Diones wrote.
"Catwoman is worse than bad—it's boring. So boring it's not even laughable," Florida Times-Union's Matt Soergel wrote.
But Halle Berry, who had won the Best Actress Oscar for Monster's Ball just a few years before Catwoman, took the bad reviews in stride. She even showed up at the Razzie Awards in 2004 to accept the award for Worst Actress. Oh, and she brought an accessory with her to the ceremony: her Oscar.
"I want to thank Warner Bros. for casting me in this piece-of-sh*t, god-awful movie," Berry told the cheering crowd during her acceptance speech.
Michelle Pfeiffer in Batman Returns (1992)
If you ask people to name their favorite Catwoman, most will likely say Michelle Pfeiffer's in Tim Burton's Batman Returns, which has a 79 percent rating on Rotten Tomatoes. Pfeiffer took the foundation of the role, defined in the original Batman series from the 1960s, and gave the character heart and depth previously unseen.
Pfeiffer recently told ET Canada she'd love to return to the role, saying she "loved" playing Catwoman.
"I felt like I was just finding my groove when it ended," she said.
Even though Pfeiffer's Catwoman is arguably the most iconic performance of the character, Batman Returns isn't the highest-ranked film featuring Catwoman, The Dark Knight Rises is, receiving an 87 percent rating on Rotten Tomatoes.
Anne Hathaway in The Dark Knight Rises (2012)
Hathaway's Catwoman is more "normal," if you will. Her Selina Kyle is approachable, played more as the sneaky cat-burglar than a wronged woman out for justice like Pfeiffer's. Hathaway does build upon the sexually liberated character, adding a more youthful nuance to the character.
Vanity Fair's Bruce Handy declared Hathaway's Catwoman the "best," writing in the magazine that she's "flip, she's funny, and she looks great astride the bat cycle thingee. She kicks credible ass, and she doesn't overdo the cat business. She's just right."
Hathaway said at a 2017 press junket for the film Interstellar that she'd love to return to play Catwoman.
"I want to play her again," she said. "I don't know—this is just speculation, because I do think about it sometimes—I think she's got an amazing backstory and it would be great to see her get her own film."
We'll just have to wait and see how Kravitz stacks up as Catwoman. Matt Reeves' The Batman is scheduled to be released in 2021.