How the World Is Celebrating 'Back to the Future' Day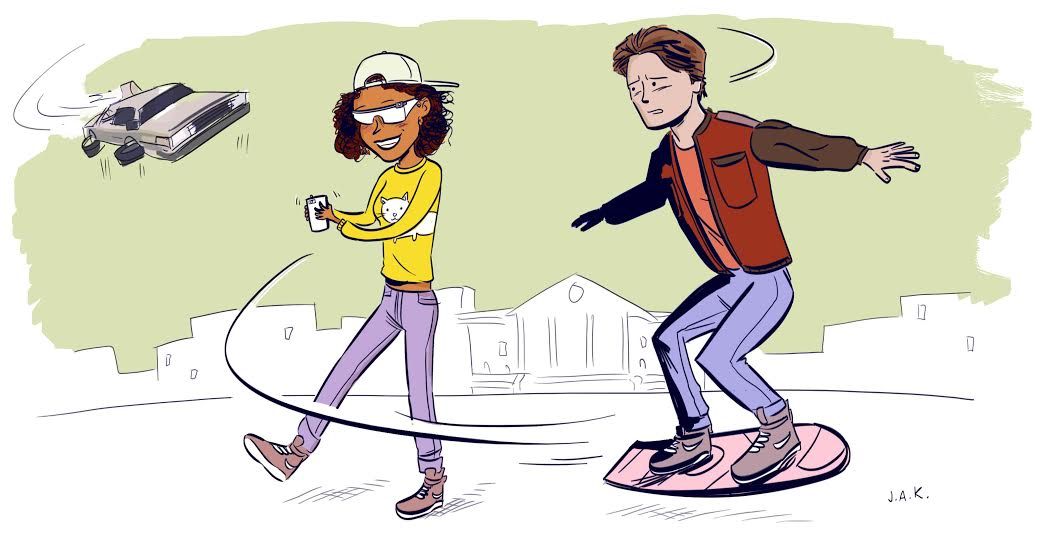 Wednesday is Back to the Future Day, and the world, and the Internet, is very excited about it. October 21, 2015 is the day Marty McFly and Doc Brown traveled to in the sci-fi adventure film Back to the Future Part II, released in 1989.
Celebrations have kicked off across the world, and it's not just avid movie fans in the U.S. who are getting involved. Police forces, train companies and even the British Prime Minister have all jumped on the bandwagon—or hoverboard.
Here's a quick round-up of what's going on:
U.K.
British Prime Minister David Cameron made reference to the movie during his weekly Prime Minister's Questions on Wednesday morning, which is traditionally an opportunity for politicians to debate the country's most serious matters. According to the Independent newspaper, Cameron referenced the film as he highlighted Labour leader Jeremy Corbyn's involvement in the Campaign for Nuclear Disarmament.
"Frankly it's today that we're celebrating that great film Back to the Future, and it's not surprising that many people sitting behind [Corbyn] will tell him to get in his DeLorean and go back to 1985 and stay there," Cameron said.
Meanwhile, the police force in Richmond, west London, issued a spoof warning on their Twitter account on Wednesday, saying anyone who copies McFly and Doc's journey into the future will be punished.
South West Trains company also reminded customers this morning that hoverboards and time travel are not permitted on the station concourse. A commuter tweeted a picture of the message that was hosted on the information boards.
Even the U.K.'s Department for Work and Pensions press office tried to make a quip about the film:
Austria
On Tuesday, the Austrian Transport Ministry clarified legislation around the use of hoverboards, ahead of the big day, despite the fact they don't actually exist. According to AFP, the ministry announced that hoverboards could be treated as "small off-road vehicles" that could be used "anywhere a skateboard is." The boards are one of the most memorable features of the movie.
Australia
Queensland police issued a report this morning that said they had deployed their "hoverboard unit" after a silver sedan crashed near a cinema. "A 17-year-old man was charged and was in possession of a licence which expired over 30 years ago," the report claimed.
Japan
One Japanese fan was so inspired this morning, he created some Back to the Future froth art in his morning coffee.
The Netherlands
Royal Dutch Airlines have also used the #Backtothefuture hashtag in a not too subtle promotion for their brand.