The Omicron BA.2 sub-variant, which has been increasingly detected across Europe and Asia in recent days, has also been found in small numbers in the U.S.
Experts say that it's too soon to speculate on exactly what sort of risk BA.2 poses in comparison to the more dominant Omicron type, BA.1.
Last week, the sub-variant was classified as a variant under investigation by the U.K.'s Health Security Agency (HSA), while figures released from Denmark suggested BA.2 was responsible for nearly half of all the cases reported there.
Speaking to Newsweek, Pam Vallely, professor of medical virology at the University of Manchester, said she hasn't yet seen any evidence to suggest that BA.2 causes more severe disease than BA.1, adding that "we need a few weeks' more data to analyze."
Vallely said it appears as though BA.2 and BA.1 both evolved from a common ancestor, and noted: "Personally I would be more concerned about a completely new variant rather than this one, but as I said, we need more data."
One potential advantage that BA.2 may have over BA.1 is an increased growth rate as noted by the U.K. HSA and some virologists on Twitter. Tom Peacock, a virologist at Imperial College London, wrote last week that BA.2 may be "some degree more transmissible than BA.1."
"Any variant that proves to be able to transmit more efficiently will cause more cases, and therefore likely more hospitalisations," said Vallely. "But we cannot infer anything meaningful from the limited data available for this variant so far."
Many experts have noted that it isn't unusual for viruses to evolve over time, and SARS-CoV-2, the virus that causes COVID, is no exception.
Francois Balloux, professor of computational systems biology and director of the UCL Genetics Institute at University College London, told the Science Media Centre that more Omicron sub-lineages will "undoubtedly" be described in future, noting that the previously dominant Delta variant D had over 200 sub-lineages before Omicron took over.
"Based on all the current evidence available, changes in the relative frequency of the BA.1 and BA.2 Omicron sub-lineages do not warrant the imposition of any pandemic restriction or the lifting of existing ones," he said.
Ongoing Investigation
James Musser, director of the Center for Molecular and Translational Human Infectious Diseases Research at Houston Methodist, told The Washington Post on Monday: "What we don't know yet is whether son-of-Omicron does that better or worse than Omicron. So that's an open question."
Anders Fomsgaard, chief physician and virus researcher at the Statens Serum Institut in Denmark, said in a translated interview with Danish news outlet TV2 last week that there is a "theoretical possibility" of people getting infected with BA.2 even after having BA.1 recently.
The rise of BA.2, also referred to as "stealth Omicron," differs largely depending on geographical location. Cases have arisen quickly in countries like Norway and Denmark, whereas in the U.S. there has been a relatively low number of reported cases so far.
According to the virus sequencing database GISAID on Tuesday, there have been 88 reported samples of BA.2 in the U.S. from about 22 states including California, Arizona, and New York. Some states have only reported one case.
This data is constantly changing and may not be accurate for long. According to Washington news outlet KOMO News on Monday, the Washington State Department of Health said there had been "about 100" confirmed BA.2 cases in the country.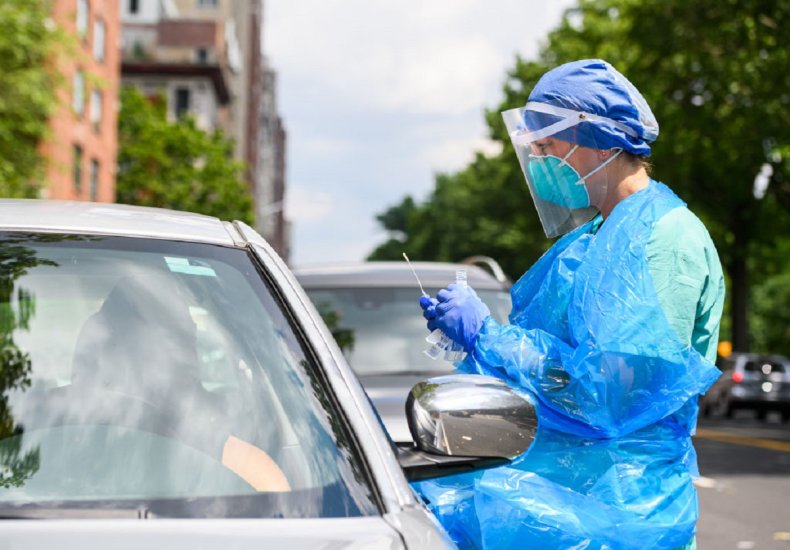 Update 01/25/22, 6:56 a.m. ET: This article was updated with more information.
Uncommon Knowledge
Newsweek is committed to challenging conventional wisdom and finding connections in the search for common ground.
Newsweek is committed to challenging conventional wisdom and finding connections in the search for common ground.