Howard Kurtz: Murdoch Begins to Strike Back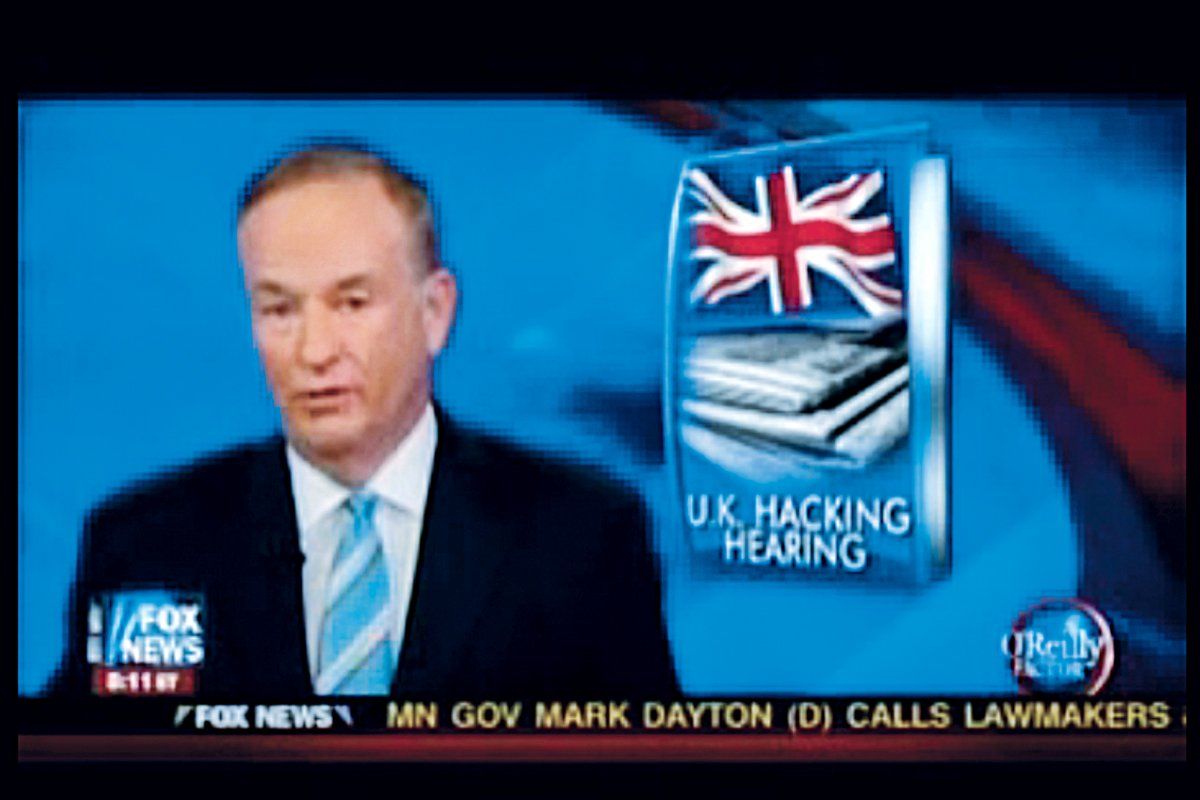 The inquiry was grinding on, and Rupert Murdoch looked exhausted when he had trouble remembering what he'd said when he appeared with his loyal aide Rebekah Brooks. "I walked outside my flat," Murdoch said, "and I had 20 microphones stuck in my mouth."
That, of course, is the kind of hot pursuit his tabloids routinely employ against elusive celebrities. In the twilight of his career, Murdoch has gone from the hunter to the hunted, brought low by the crass culture he helped create.
And yet even in his apologetic testimony, the 80-year-old mogul couldn't resist a shot at rivals with "dirty hands" for trying to "build this hysteria." That theme has echoed across News Corp.'s many media outlets as it tries to turn the corner on the phone-hacking scandal. The empire, it would seem, is starting to strike back.
Roger Ailes, the Fox News chairman and longtime Murdoch confidant who speaks to him regularly, believes the company should go on the offensive, say sources familiar with his thinking. Ailes argues it is foolish for News Corp. not to highlight unethical conduct by other organizations rather than passively watch Murdoch being crucified.
One Fox host, Steve Doocy, chided critics for "piling on," while another, Bill O'Reilly, accused The New York Times of "running wild" with "vicious stuff" on the scandal for "ideological" reasons. A cartoon in Murdoch's Times of London—headlined "Priorities"—showed an emaciated Somali child saying, "I've had a bellyful of phone-hacking." And the editorial page of Murdoch's Wall Street Journal took an everyone-does-it stance by decrying "the irony of so much moral outrage devoted to a single media company," and ran a series of similarly defensive columns.
That directly contradicted the official strategy of contrition—sources say Journal editorial chief Paul Gigot did not coordinate with his corporate bosses—and signaled the emergence of a two-pronged approach in which Murdoch will stick to a conciliatory script while others punch back on his behalf. News Corp. executives concede their initial response was disorganized, with "no adult in the room," as one put it—raising the question of whether Rupert's son James is truly running the show. They blame Murdoch's halting testimony on an emotional week capped by a meeting with the parents of Milly Dowler, the murdered teenager whose phone had been hacked. "That really upset him," says a person close to News Corp. "It was the moment he truly understood what happened."
The brassy Australian has more than a few cards left, having long cultivated political allies—and punished political foes. His New York Post mercilessly bashed the Clintons for years, then reached a rapprochement. "They really had to kiss his ring," says a former Clinton associate.
Murdoch and News Corp. have donated $50 million to American politicians and groups since 2001. His HarperCollins publishing arm has bestowed fat contracts on political figures—from Newt Gingrich ($4.5 million, abandoned amid controversy) to Sarah Palin ($7 million). Then there is the Fox News payroll, larded with possible presidential candidates: Gingrich (until he launched his campaign), Palin ($1 million a year), Mike Huckabee ($500,000).
There are carrots, and there are sticks. When Reed Hundt chaired the FCC, he angered Murdoch by investigating whether News Corp. violated federal rules in assembling the Fox television network. Murdoch's top lobbyist told Hundt's chief of staff, "Your boss will never work in a suit again." Says Hundt: "Regulators come and go, but Rupert is forever."