Potential Presidential Candidate Howard Schultz Disliked by Democrats, Republicans and Independents, Poll Shows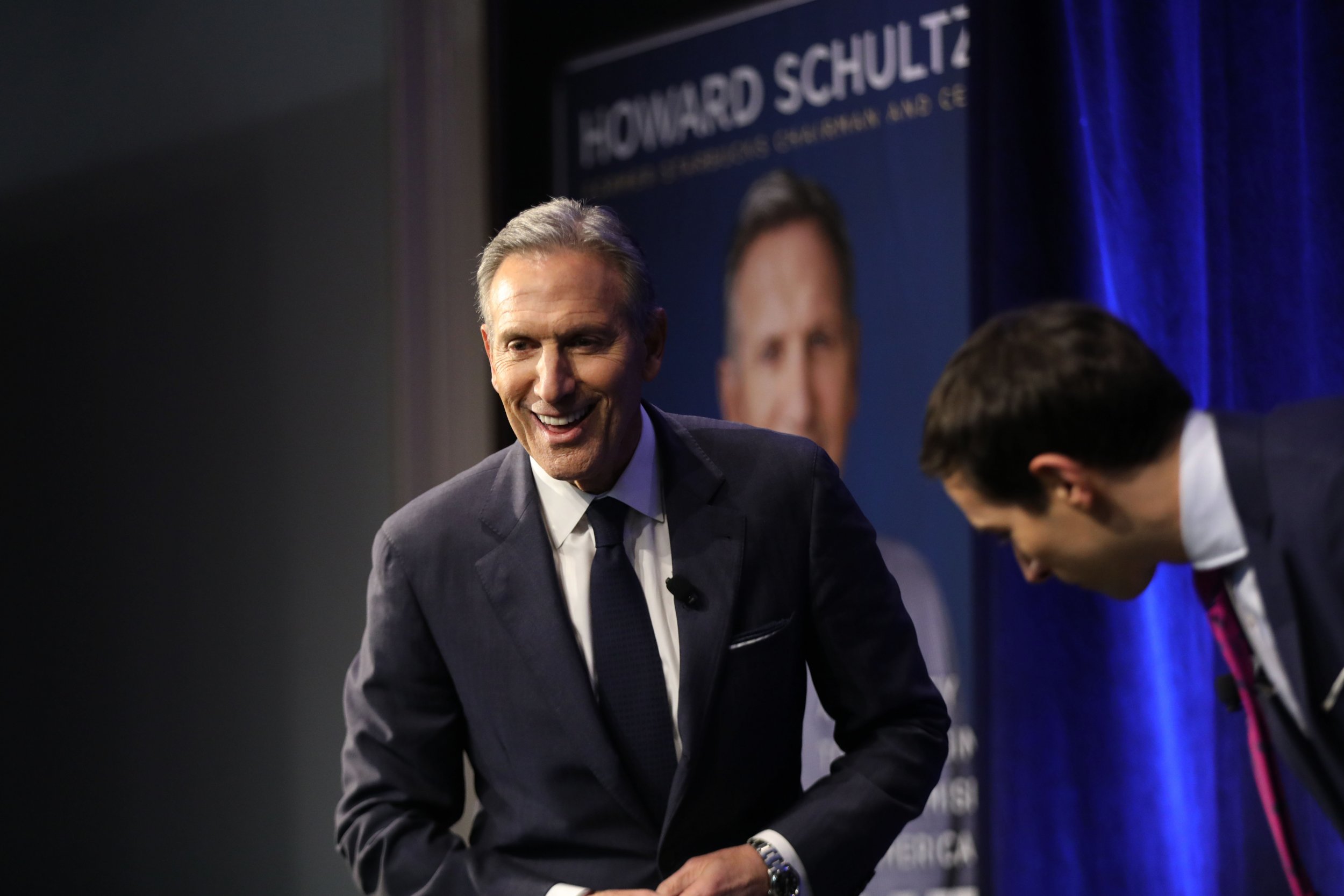 Potential independent presidential candidate and former Starbucks CEO Howard Schultz holds an unfavorable to favorable view by a 10:1 margin with likely 2020 voters, no matter what party voters affiliate with, according to a new poll released Friday by Change Research.
Only 4 percent of Democrats, Republicans and independents view the candidate favorably compared to 40 percent unfavorably, with 56 percent having never heard of him or currently lacking an opinion. Fifty percent of Democrats, 43 percent of Republicans and 31 percent of Independents view him unfavorably.
The poll also shows that, consistent with Democrats' fears and criticism of Schultz, the independent would likely hurt a Democrat's chances of defeating Trump. On average in a hypothetical matchup, Schultz would take 4 percent of the vote away from a Democratic candidate in a two-way race, while only taking 1 percent of votes away from Trump.
Democrats have pleaded for Schultz not to run, even threatening to boycott Starbucks if he continues with his campaign. He was recently heckled at a New York City book event where a member of the audience shouted: "Don't help elect Trump you egotistical, billionaire a**hole."
But Schultz has continually brushed off assertions that he would help Trump get re-elected.
"I would never put myself in the position of being the person to re-elect Donald Trump," he told CNN this week. And although calling himself a "lifelong Democrat," he told CBS 60 Minutes that there are "extremes on both sides."
"I want to see the American people win. I want to see America win. I don't care if you're a Democrat, independent, libertarian, Republican. Bring me your ideas," Shultz said. "And I will be an independent person who will embrace those ideas. Because I am not, in any way, in bed with a party."
After reading statements from various 2020 candidates, including Schultz, likely voters' favorability rating of the former coffee giant CEO peaked at 10 percent in the poll, far short of 1992 independent presidential candidate Ross Perot's 19 percent.
Change Research's poll was conducted online among 1,338 likely 2020 general election voters from January 31 to February 1. The margin of error is plus or minus 2.7 percent.