Howard Stern Blasts Aaron Rodgers for Lying About Vaccine Status, 'C'mon Dude, Really?'
Howard Stern on Monday criticized Green Bay Packers quarterback Aaron Rodgers for misleading the public about his COVID-19 vaccination status.
The radio personality's criticisms stemmed from a controversy that broke out last week over the question of whether Rodgers, who recently tested positive for COVID-19, was vaccinated after he previously told reporters he had been "immunized."
"This f**king guy—I don't watch football, sorry. I'm not a big fan. I know the guy's a real good football player—that's why they put up with his bulls**t," Stern said during his Monday show.
"If there was decency in this world, you know, I would throw this guy out of the football league so fast," Stern continued.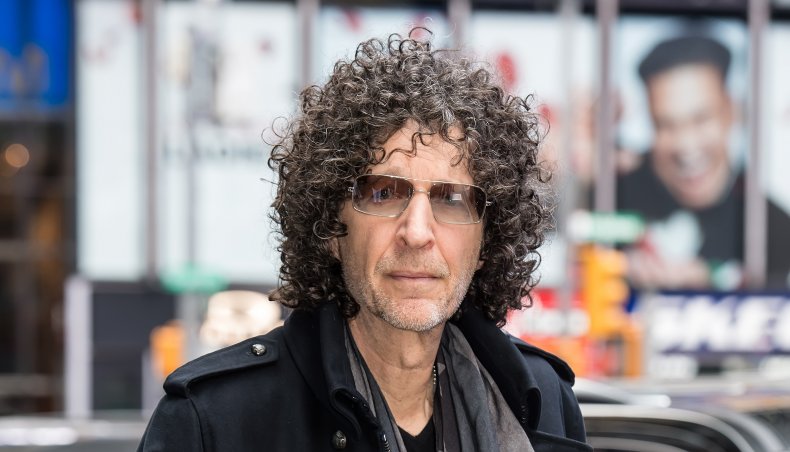 Stern went on to say he believed the NFL should "throw" both Rodgers and former Las Vegas Raiders player Henry Ruggs III out of the league. Ruggs was released by the Raiders last week after he was suspected of driving under the influence following a fatal car crash.
The NFL Network broke the news last week that Rodgers tested positive for COVID-19. The quarterback's comments about being "immunized" when asked by reporters about his vaccination status during an August press conference quickly resurfaced in the wake of his positive test.
During a November 5 appearance on The Pat McAfee Show, Rodgers said his decision to not get any of the approved COVID-19 vaccines came after he did "a lot of study" about the vaccines during the off-season. Rodgers said he was allergic to an ingredient in the mRNA vaccines—those produced by Pfizer-BioNTech and Moderna—and was hesitant to pursue the Johnson & Johnson's Janssen vaccine.
Rodgers said he petitioned the NFL to avoid being placed on its list of unvaccinated players and did extensive research in the hope of getting his petition approved. He added the NFL was "fully aware" of his status and told Rodgers he would be considered unvaccinated without getting one of the approved shots.
Rodgers also mentioned he had spoken with podcaster Joe Rogan and has been "doing a lot of the stuff that he recommended in his podcasts and on the phone to me." Part of Rodgers' approach to handling his COVID-19 infection involves taking ivermectin, Rodgers said.
Rogan previously told his podcast listeners that he used ivermectin as a treatment for the virus. Health officials have warned Americans against using the drug for treatment of COVID-19.
"Aaron Rodgers. C'mon dude, really? You know, that whole bulls**t game, 'Yeah, I had the antibodies.' Now, first of all, I don't know where these guys get their information from," Stern said.
"You got doctors who study in medical school," he continued. "I don't know what has happened to this country."
Newsweek reached out to the NFL for comment and will update this article with any response.
Update 11/8/2021 3:04 p.m.: This story has been updated with additional information on Rodgers vaccination situation.