Howard Stern Says He Wishes Putin Was Dead 'Like I Wish Hitler Was Dead'
Radio host Howard Stern berated Russian President Vladimir Putin, comparing him to Adolf Hitler and saying he wishes Putin was dead like the Nazi leader.
The comedian spoke to listeners on his SiriusXM program The Howard Stern Show, criticizing not only Putin but also Republicans who have praised the Russian leader, including former U.S. President Donald Trump. Putin announced a "special military operation" on Ukraine four days ago which has caused hundreds of civilian and soldier casualties since the Russian invasion began.
Stern started by denouncing the Communist Party of the Soviet Union, which resulted in the denial of civil liberties, and an estimated 20 million Soviet citizen casualties who were put to death by the regime or died directly from its politically repressive policies.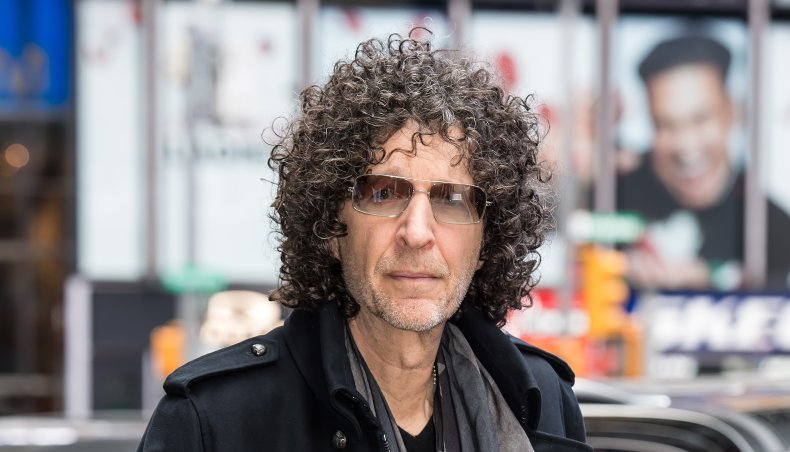 "I hate the Soviet Union," Stern said on his radio show Monday. "I hate the Communist regime. I always hated Communism because it always turns into an autocratic situation like in China where they cut off your freedoms."
Stern then turned his disapproval to Republicans, including Trump who last week praised Putin, saying he was "very smart" for the steps he had taken in the days before the large-scale military attack on Ukraine.
Stern said he used to love Republicans and their anti-Communist stance; however, since the Russia-Ukraine conflict, members of the GOP have disappointed him with their support for Putin.
"I used to love the Republicans," Stern said. "And their stance is firmly anti-Communist—pro-capitalist, anti-Communist and certainly a staunch defender of free people and free elections. I voted for many Republicans. I don't see how I'll ever get back to that."
"They've just totally disappointed me and their support of Vladimir Putin, the praise they heap on him," he continued. "Trump's praise of Vladimir Putin. This guy's a f***ing animal. I wish he was dead like I wish Hitler was dead."
Stern continued to rip on Putin saying the Russian leader has more money and power than anyone and wants to "enslave an entire country." Stern said Putin has everything any person could ever want or need, but still doesn't have enough.
Stern theorized that Putin's "megalomaniac" attitude is a result of him not being loved enough as a child.
"He is a little boy who says everything in this world is for me, and I'm going to gobble it all up for myself," Stern said added. "That's all that's going on here. That's what's happening. We have a guy who feels like he's never full. He wants more and more."
Newsweek has reached out to Howard Stern for comment.