Howard University Mourns Rep. Elijah Cummings, One of Its 'Highest-Ranking' Graduates
As the country mourned Rep. Elijah Cummings Thursday, Howard University paid tribute to the man who was an alum of the school.
"Former HU student body president, Cummings was also among the highest-ranking Howard graduates to serve in public office in American political history," the Howard University Department of Political Science wrote on Twitter.
News broke of Cummings' death Thursday morning and quickly garnered national attention. The 68-year-old had been a staple of Congress for more than 20 years and represented Maryland's 7th Congressional District.
At Howard, Cummings served as student government president and graduated as a member of the prestigious Phi Beta Kappa Society in 1973 with a degree in Political Science.
He returned to Howard University over the years after he graduated to attend events and speak to students. In honoring him, Howard University pointed to Cummings' own words, which he told Roll Call in 2017 he used often.
"'Our diversity is not our problem. Our diversity is our promise,'" Howard University quoted Cumings in a tweet. "The Howard University Community mourns the loss of Congressman Elijah Cummings: Civil Rights activist, passionate servant leader, dedicated alumnus and faithful friend."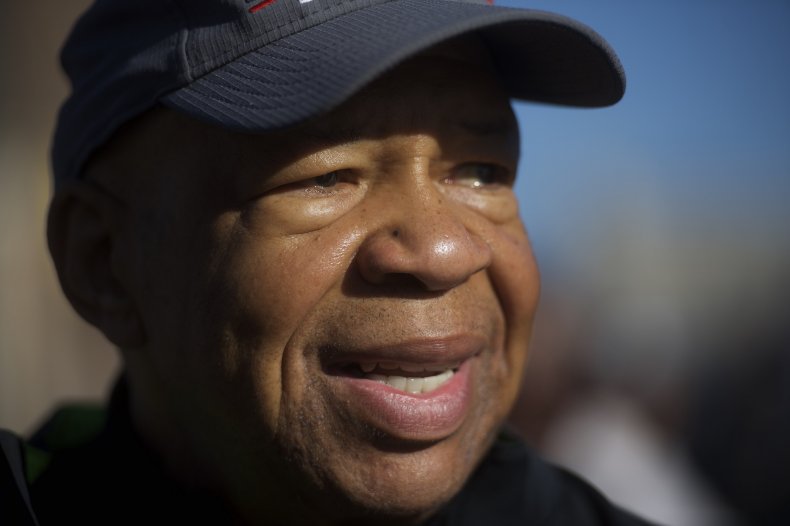 Cummings' father was a former South Carolina sharecropper, but moved the family to Baltimore so his kids could "be better off," as the congressman put it during an interview with Baltimore Magazine. Growing up, his school was segregated and people threw rocks at him when the city integrated a swimming pool in 1962. A man who attentively listened to Dr. Martin Luther King Jr. speak on the radio, Cummings was highly regarded for his dedication to civil rights.
Cummings' political career began in the Maryland House of Representatives in 1983. Twelve years later, in 1995, he was the first African American to be elected speaker pro tem, later winning a seat in Congress.
Over the years, he's served on multiple committees and at the time of his death was chairman of the House Oversight Committee and a leader in the Congressional Black Caucus. He's clashed with President Donald Trump on multiple occasions, but the president joined the rest of the country in sending his condolences.
"My warmest condolences to the family and many friends of Congressman Elijah Cummings. I got to see first hand the strength, passion and wisdom of this highly respected political leader. His work and voice on so many fronts will be very hard, if not impossible, to replace!" Trump wrote on Twitter.
Government buildings flew flags half-staff Thursday in his honor.