Who Is Howell Emanuel Donaldson III? Florida Cops Say Accused Serial Killer's Motivation Still a Mystery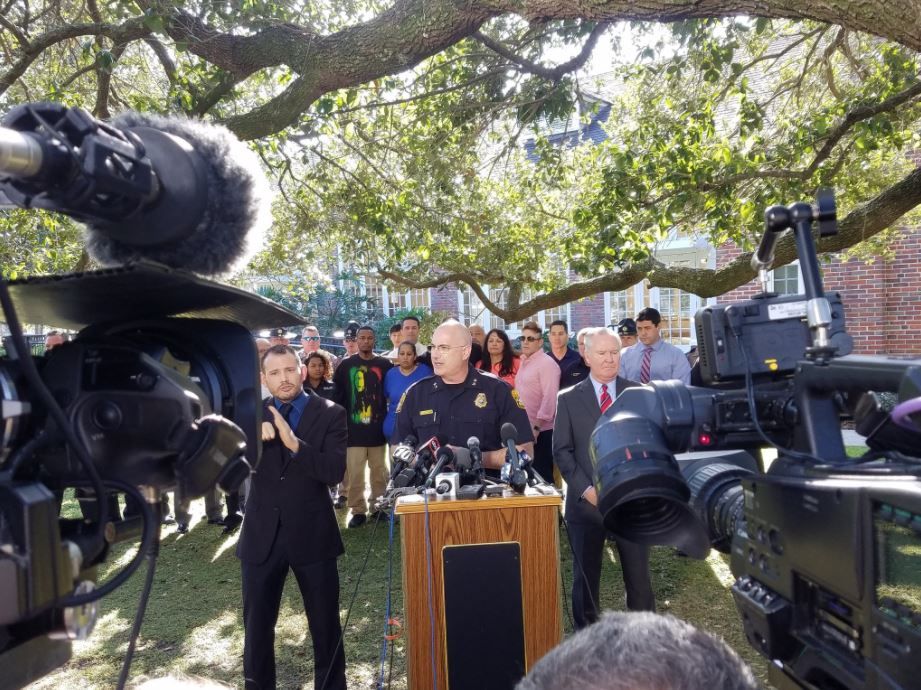 Police in Florida arrested the man they say was behind a string of deaths that went on for more than a month—but authorities said they still don't know what motivated him to kill at random.
The accused serial killer, Howell Emanuel Donaldson III, 24, started his spree of fatal shootings on October 9 in the Seminole Heights neighborhood of Tampa, Florida, authorities said. Donaldson was arrested Tuesday evening and is accused of killing Benjamin Mitchell, 22, Monica Hoffa, 32, Anthony Naiboa, 20, and Ronald Felton, 60.
Donaldson was captured on grainy surveillance footage but neither the video, 5,000 tips nor a hefty award of $100,000 led to his capture. The shootings put the area on high alert and even spurred cops to accompany children on Halloween.
The string of killings came to an end thanks to bullet casings, cellphone data and a tip from a nearby McDonald's—which all led police to Donaldson.
The break in the case happened Tuesday when police said Donaldson allegedly put his gun in a McDonald's food bag and handed it to one of his coworkers, saying he needed to go get a cash advance and planned to leave the state. Police said it was the same gun used in the string of murders, according to the Tampa Bay Times.
The coworker ended up giving the gun to a Tampa police officer who was doing paperwork in the restaurant.
Police found bullet casings from a SIG brand Smith & Wesson .40 at all four crime scenes. A forensic analysis found the bullets were fired from Donaldson's gun, which he'd purchased October 3, police said.
When investigators searched his red sports car at the restaurant, they found clothing similar to what surveillance footage showed the suspect wearing. One article of clothing appeared to have a blood stain on it, a police report detailed.
Authorities also used his cellphone and were able to see Donaldson was in the direct area at the exact time of each of the killings, an arrest report stated.
Tampa Police Chief Brian Dugan said they are sure they've found the man responsible for the killings—but still don't know why he allegedly did it.
"He was very friendly and nice to the cops, but he didn't tell us why he was doing it or anything like that," Dugan said at a press conference Tuesday evening, adding police still have a lot of work to piece together Donaldson's past.
Donaldson didn't admit to the killings but said the gun was his and was never in the possession of anyone else, then he asked for an attorney, police said.
Who Is Howell Emanuel Donaldson III? Florida Cops Say Accused Serial Killer's Motivation Still a Mystery | U.S.