Howie Mandel Prolapse Video Shocks Internet: 'Traumatized'
Howie Mandel has shocked the Internet after posting a TikTok video showing a prolapsed anus.
The America's Got Talent judge posted the clip to his verified TikTok account, which has more than 9.9 million followers, on Saturday evening.
"This happened" when a friend bent over, the Canadian comedian said in the clip. "Does somebody know, is this COVID related? And if it is, what do we do about it?"
The video was up for several hours before it was removed, and Mandel has not acknowledged it in the clips he has posted since.
"Howie I'm gonna need you to talk about it man," a person wrote in the top comment on Mandel's most recent TikTok video.
"This feels like a coverup, Howard," another wrote, while another person called for an "apology video with tears."
The video also led to Mandel trending on Twitter, as many shared their horrified reactions.
"Howie Mandel just traumatized an entire generation of kids with one TikTok," NBC News reporter Kalhan Rosenblatt wrote in a tweet.
Singer Samatha Scarlette wrote: "Is Howie Mandel in his sane right of mind? That TikTok was absolutely insane. I'm just like wow..."
Journalist Jules Suzdaltsev questioned why the video was not removed by TikTok.
"I don't get why I get videos taken down on TikTok for saying maybe the police are bad meanwhile Howie Mandel posted an entire prolapse," Suzdaltsev tweeted.
"Howie Mandel's TikTok is a metaphor for the entire world right now," joked Ronnie Talbott.
Another Twitter user shared an image from the movie Mean Girls showing people with their hands in the air, writing alongside it: "Raise your hand if you've ever been personally victimized by Howie Mandel posting a prolapsed anus on his tik tok."
Some warned people not to check why Mandel was trending on Twitter in case they stumbled across the uncensored video.
"I THOUGHT HOWIE MANDEL DIED OR SOMETHING THIS IS MUCH WORSE," one Twitter user wrote.
Another said they were "genuinely too scared to go on TikTok in fear of crossing paths with Howie Mandel's prolapse video."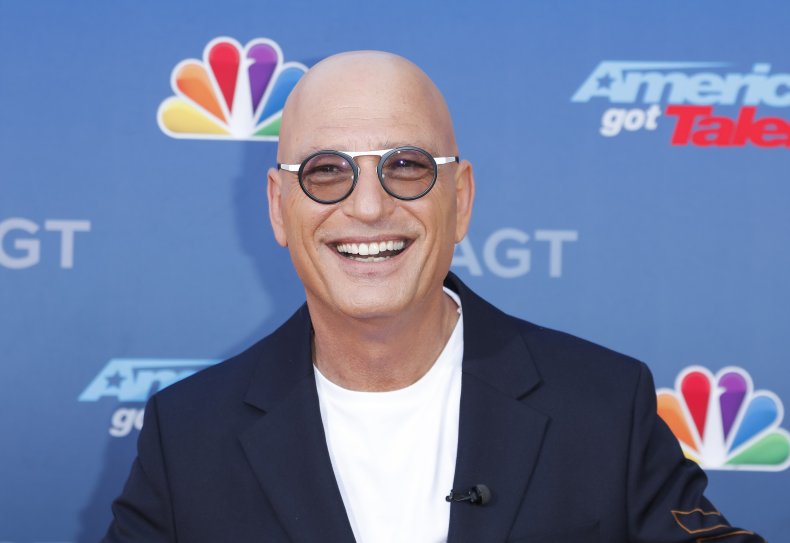 Mandel has previously spoken about his own health, including his obsessive compulsive disorder.
He took to Twitter to update his followers after passing out during a visit to a Starbucks in Los Angeles in October last year. "I was dehydrated and had low blood sugar," he said.
Days before that, he shared video footage of himself in hospital while recovering from a colonoscopy.
"The patient in the next bed recognized my voice and tried to audition for AGT as he was waking up," he said.
Newsweek has contact Mandel's representatives for comment.