HPV Infections Increase Risk for Head and Neck Cancer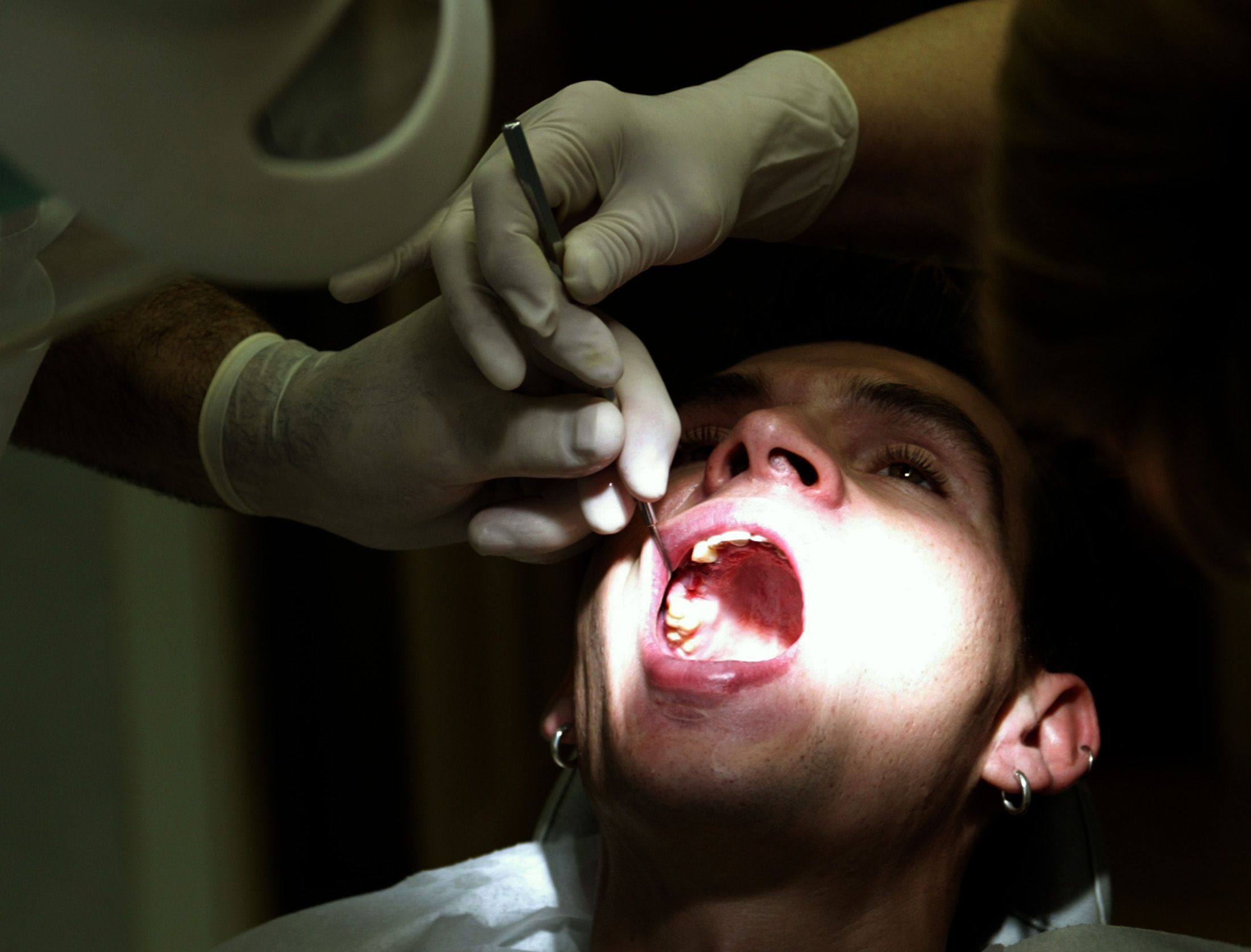 New research finds patients with certain types of human papillomavirus (HPV) oral infection are 22 times more likely to develop head and neck cancer later in life. The study, published Thursday in JAMA Oncology, is based on data from the American Cancer Society Cancer Prevention Study II Nutrition Cohort and the Prostate, Lung, Colorectal and Ovarian Cancer Screening Trial—two large-scale analyses that, combined, involved 97,000 patients.
The study looked at rates of head and neck cancer, also known as oropharyngeal cancer, among patients who were found to have HPV-16 infections of the oral cavity. This type of cancer affects the middle part of the throat including the soft palate, the base of the tongue and the tonsils. HPV-16 is also one cause of both cervical cancer and melanoma.
"This study is unique because it shows for the first time that HPV-16 detected in the oral cavity precedes the development of oropharyngeal cancer," explains Dr. Ilir Agalliu, assistant professor of epidemiology and population health and of urology at the Albert Einstein College of Medicine, a co-author on the study.
An emerging body of research shows that an oral-cavity HPV infection can result from sexual activity with a partner who is infected, specifically through oral sex. In turn, this puts a person at higher risk for oropharyngeal cancer. According to the U.S. Centers for Disease Control and Prevention, the HPV virus is the cause of more than 70 percent of diagnosed oropharyngeal cancers. (Other known risk factors for developing oropharyngeal cancer include excessive smoking and alcohol consumption.)
For the study, participants who were all cancer-free at the time, provided mouthwash samples. A total of 132 cases of head and neck cancer were identified within a four-year follow-up time period. The study also included a comparison group of 396 controls. After evaluating the overall data, the researchers concluded that the risk for head and neck cancer was significantly higher in those with a past HPV infection of the mouth.
The findings suggest that a mouthwash test could be a low-cost and easy way to identify which patients have HPV infections of the mouth and therefore are at an increased risk for oropharyngeal cancer. Most cases of head and neck cancer are diagnosed in a dentist's office. Since plenty of mouthwash is used in this setting, the mouthwash test could become a standard for screening.
Additionally, the findings are useful to researchers aiming to reduce the transmission of HPV through more comprehensive vaccines. While the current HPV vaccine does offer protection from HPV-16, it does not cover beta and gamma HPVs—two other types found in people with HPV oral infections who later developed oropharyngeal cancer.
"If the future directions of these results are consistent among larger studies, then future goals could be that pharmaceutical companies develop a vaccine that could target beta and gamma HPVs, which could prevent head and neck cancers in the long run," says Agalliu.