HPV: Oral Sex Risks Men Need to Know Before Performing Cunnilingus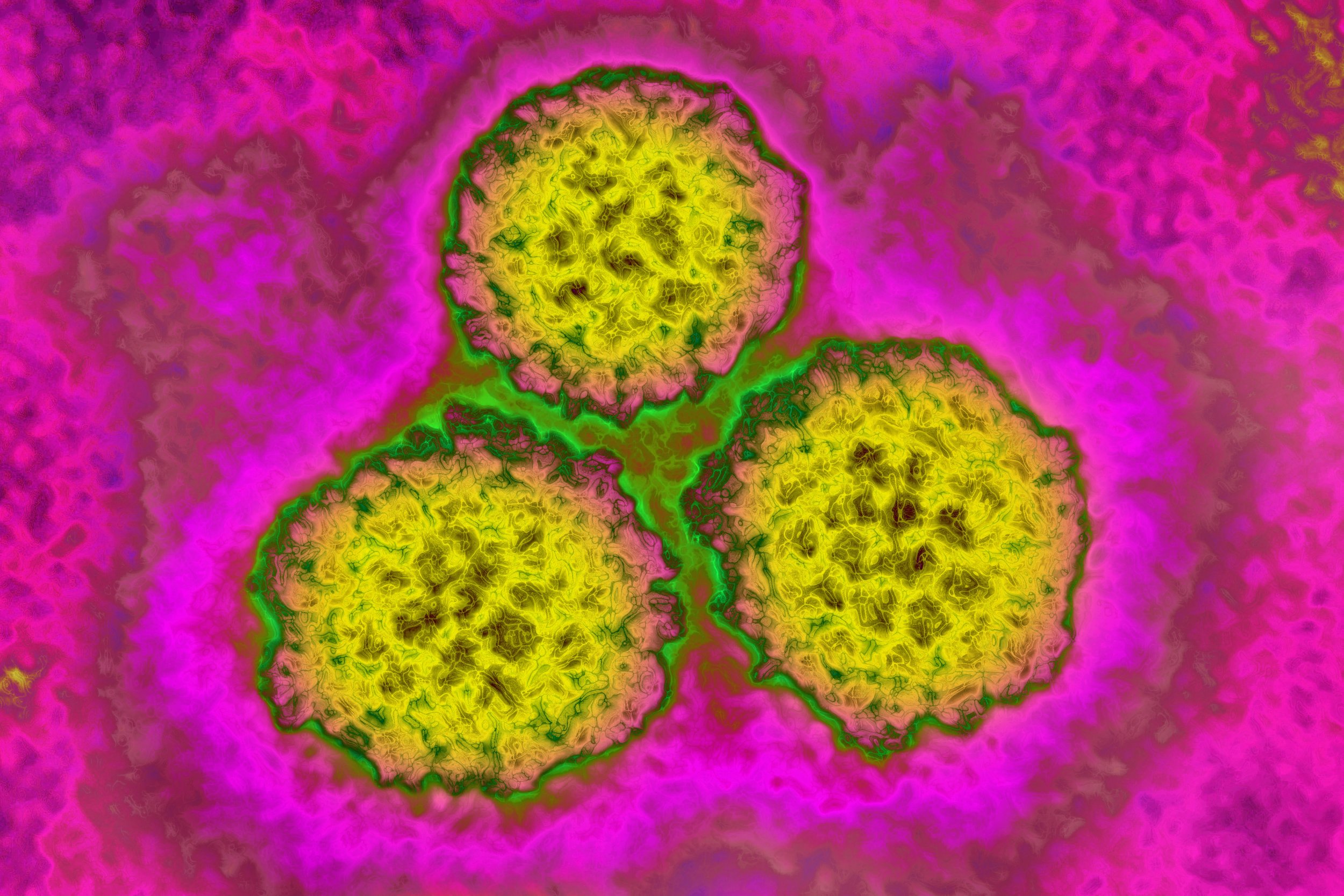 Men who perform oral sex on women may want to avail themselves of the latest findings about human papillomavirus (HPV). A new study published this week in the Annals of Internal Medicine reveals that the mouths of many men are infected with HPV, often contracted through cunnilingus.
To determine just how common HPV is among men, a team of researchers from the University of Florida looked at data from the National Health and Nutrition Examination Survey on adults aged 18 to 69. They wanted to know the prevalence of oral HPV infection, and also how common it is for men and women to develop both an oral and genital infection of the virus.
The risk for men is potentially serious. Although many of us associate HPV with cervical cancer, the virus is most closely linked with oral cancer—what's known as oropharyngeal squamous cell carcinoma (OPSCC). Previous research suggests that rates of HPV-related oral cancer will surpass cervical cancer by 2020. The National Cancer Institute estimates that roughly 70 percent of oropharyngeal stem from HPV type 16 infection, which is a high-risk strain.
According to the report, one in nine men in the U.S. is orally infected with HPV. The rates were much higher in men than in women: 11.5 percent of men versus 3.2 of women. These percentages account for about 11 million men and 3.2 million women nationwide. Furthermore, the higher risk strains of the virus were more commonly found in men than women with oral HPV.
The researchers found the infection rate is much higher for men who have had a significant number of heterosexual oral sexual partners, as well as men who have sex with men. Oral HPV is also more common in men who have a history of genital HPV infection.
According to the U.S. Centers for Disease Control and Prevention, roughly 14 million new HPV infections occur each year. Anyone who is sexually active is at risk for contracting the virus. An infection of HPV is typically harmless, and most people clear it on their own. People who have a high-risk strain of HPV are more likely to develop certain cancers of the mouth (oropharyngeal, or the middle part of the throat, as well as the soft palate, tonsils and back of the tongue), cervix, anus and genitals (including the vulva, vagina and penis).
It's unclear why men are more likely than women to develop oral HPV infection. Some experts suggest that women who become infected with cervical HPV carry a higher level of the virus. Because of this, the virus is more likely to be passed to a heterosexual partner through oral sex. But this theory doesn't always explain why men who have sex with men are at high risk for oral HPV.
According to the new study, 13 percent of men with male partners tested positive for oral HPV. And having multiple partners appeared to increase risk even more. Men who reported having two or more male oral sex partners had a 22-percent higher risk for HPV oral infection.
No treatments exist for HPV, but a vaccine can be taken in childhood to prevent the infection and all but eliminate a person's risk for these types of cancer. However, boys and young men are far more likely to have the vaccine than their female peers. That, in turn, puts an entire population at higher risk for HPV transmission.
This new research also points to the need to develop effective ways to screen for oral HPV and oral cancer. One study published last year looked at mouthwash samples of patients. It turned out identifying samples that showed traces of HPV was a relatively good predictor of who developed oral cancer later in life.