HRW Says Refugees 'Treated Like Criminals' In Hungarian Detention Center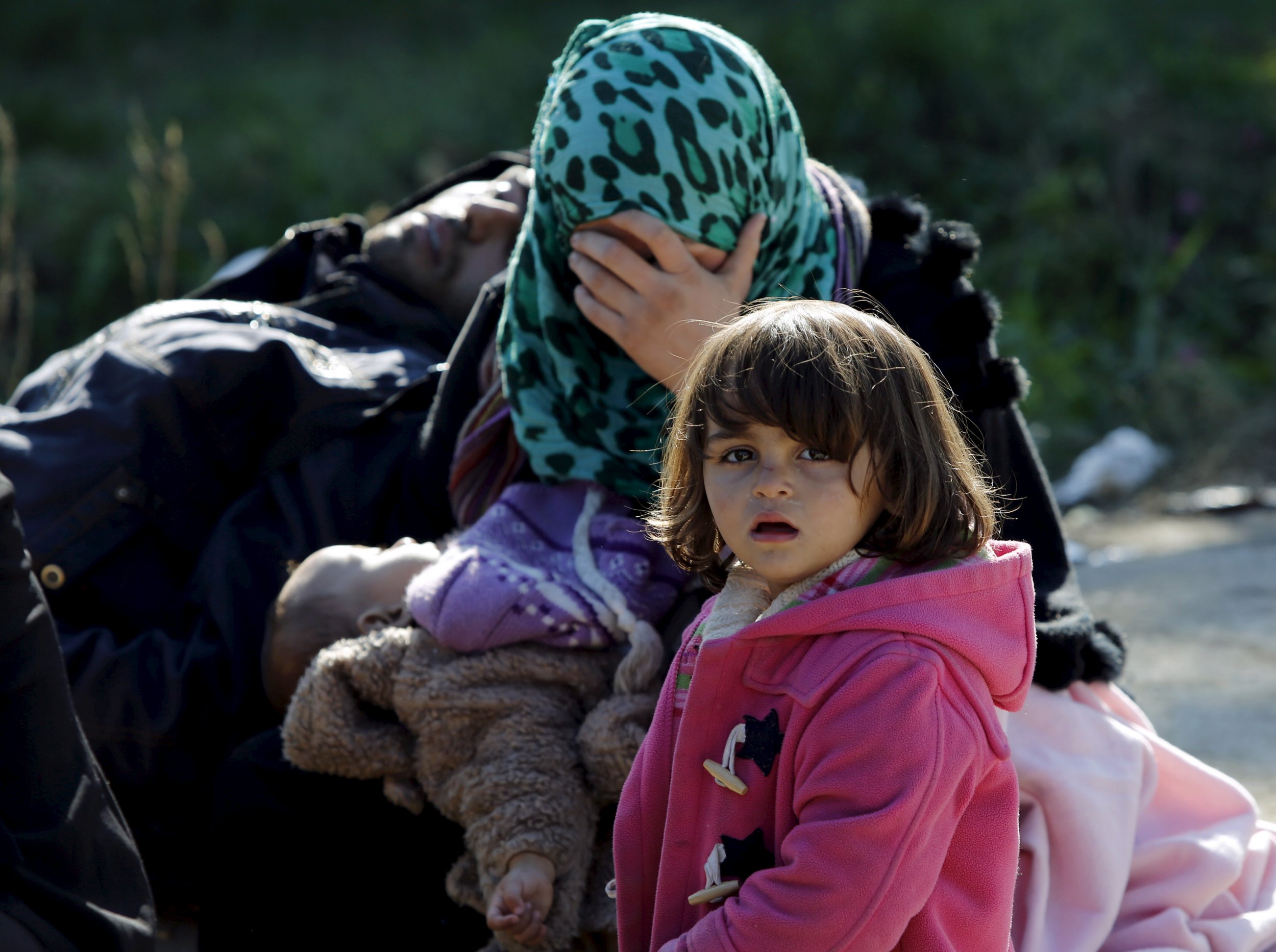 Hungarian authorities are detaining refugees in detention centers under its new border regime and forcing people in one of the centers to live in awful conditions, says non-governmental organization Human Rights Watch (HRW).
Between January and September, Hungary reported 204,000 people crossing its borders who did not have the appropriate passports and visas, Reuters reports. Overwhelmed with the influx of migrants, Hungary closed its borders with Serbia on September 15. Nearly a month later, Hungarian Prime Minister Viktor Orban, one of the continent's loudest opponents of mass migration, decided to shut off its borders with Croatia.
In late October, Lydia Gall, HRW researcher for Eastern Europe and the Western Balkans, visited nine detention centers in Hungary, which can house up to 2,000 people. Most of them, she says, are "adequate," but the center in Nyirbator, which currently holds 115 refugees from Syria, Afghanistan and Iraq, was the worst.
"At the Nyirbator detention center, which is one part for asylum detention and another for immigration detention, people are being treated as criminals," she says. "The conditions are awful. Beds are infested by bed bugs because they haven't been fumigated properly, which is made worse by the decision made by the directors of the camp not to replace the mattresses because of the costly charge. As a result, people are contracting bad skin rashes and gruesome bites," she adds.
When asked if the Hungarian government intend to replace the mattresses in Nyirbator, located in the north east of the country, a spokesman for the Hungarian Interior Ministry refused to comment. Spokesman, Zoltan Kovaco, told Newsweek on the telephone that "all detention centers try to maintain a certain standard."
Under the new border regime, imposed by the government on October 18, asylum claims are determined through an accelerated procedure—but according to HRW most of them are rejected. Since closing its borders with Serbia and constructing a fence on the Croatian border days after, Hungarian authorities are now using the detention centers as a permanent housing solution, Gall says.
Freezing winter conditions are also part of the problem, Gall says. "People are facing near freezing conditions as they sit in flip-flops and t-shirts: it was heartbreaking to witness a 16-year-old boy sat in a t-shirt in the middle of winter. It is the responsibility of Hungarian authorities to clothe people, but they refuse to help."
HRW is concerned for the quality of medical care given to refugees in the center, which is located in the small city of Nyirbator close to the Ukrainian-Romanian border. "There are doctors available, but, from what I understand, it is a very rudimentary medical examination," she says. "The standard approach is to give them a pain killer, which isn't always helpful."
Gall says that she spoke to someone in the center who, she believes, was suffering from a mental distress disorder and, as a result, had resorted to self-harming. The 23-year-old from Iraq, who had been detained for two weeks, showed Gall and her colleagues the scars on his arms and chest, saying they were self-inflicted.
"The healthcare system is very problematic. People suffering from a mental disorder should be assigned to a specialist, not a doctor." This, Gall says, is complicated by the lack of interpreters in the center, making it difficult for refugees to adequately explain what their problems are.
There are currently 11 detention centers for refugees and asylum seekers in Hungary. Five of them are open camps for refugees and asylum seekers, two are detentions centers for asylum seekers and four are immigration detention centers.
According to Hungarian law, asylum seekers and migrants may be detained for up to one year for three different reasons: detained following conviction for irregular border crossing, detained as rejected asylum seekers, and detained while their asylum claims are determined. But, as Gall stresses, those in the latter group should be released and not treated as criminals in the detention center.
The Hungarian Interior Ministry, however, says that it is "following European protocol implemented by the European Commission."
On September 23—a week after Hungarian authorities closed the border to Serbia—the European Commission initiated two infringement proceedings against Hungary, "for failing to fully implement legislation making up the Common European Asylum System." On October 6, the European Commission sent the country a formal letter of notice for failing to explain the measures it had taken to implement EU requirements for asylum applications and treatment of asylum seekers.