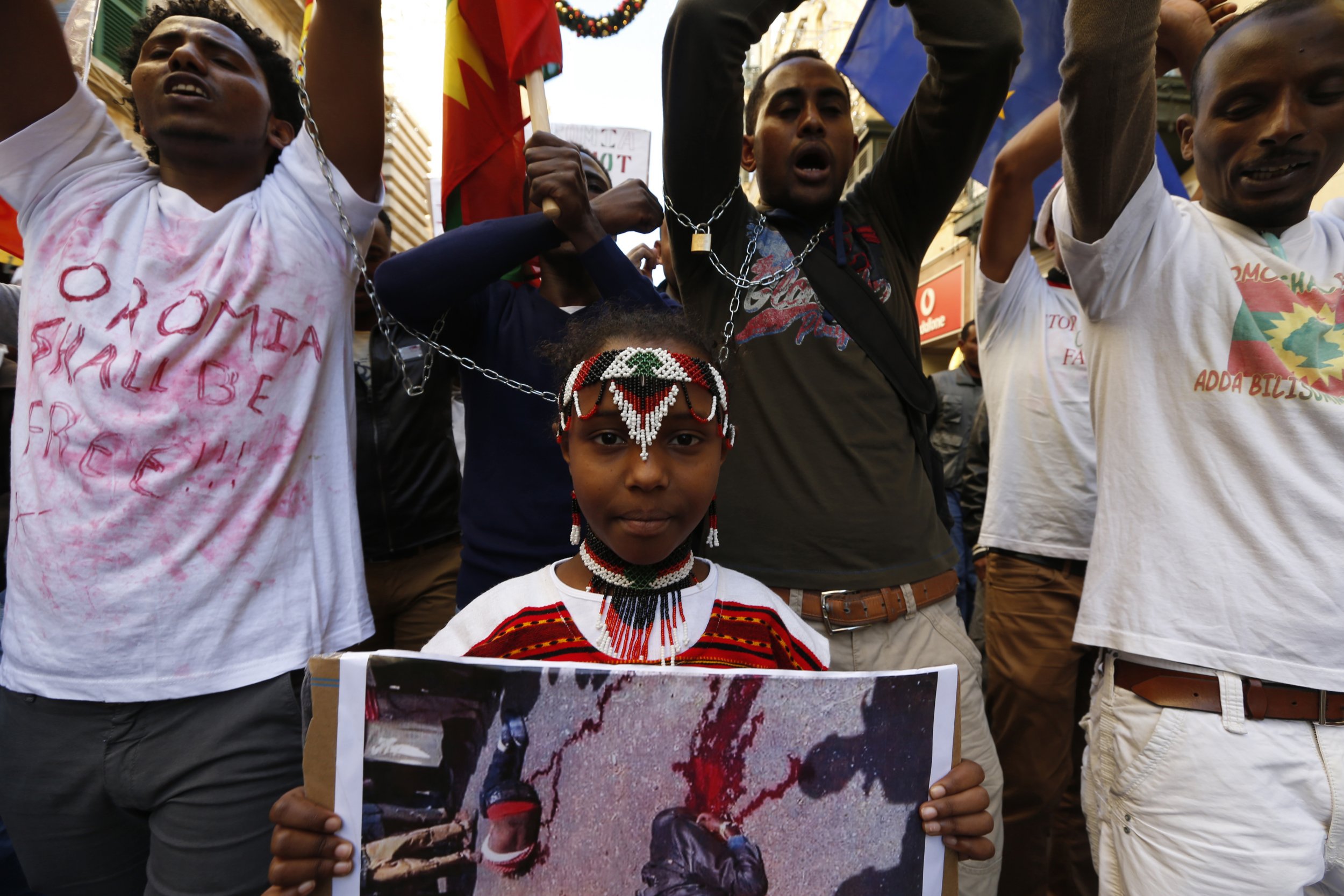 Security forces in Ethiopia have killed at least 140 protesters demonstrating against the expansion of the country's capital city, activists in the country have told Human Rights Watch (HRW).
Protests have been ongoing in the Oromia region of Ethiopia, which is home to the majority Oromo ethnic group, since November, according to the rights group. Oromo farmers have demonstrated against proposals to expand the municipal boundary of the capital, Addis Ababa, which could result arable land being grabbed by the government and the forced eviction of the farmers.
Felix Horne, HRW researcher for the Horn of Africa, says successive governments have unfairly targeted the Oromo, viewed as a threat to authority due to the size of the ethnic group. An Amnesty International report released in October 2014 said that at least 5,000 Oromos had been arrested on the basis of actual or suspected opposition to the governing party, the Ethiopian People's Revolutionary Democratic Front (EPRDF). "It's very clear that in Oromia today there's massive human rights violations and anyone who expresses dissent against the government—questioning their policies or their plans—inevitably ends up targeted, arrested, sometimes worse," says Horne.
Horne says that the Oromia protests will not go away until the Ethiopian government sit down and negotiate with the farmers fearing displacement. "It's very evident in the people I've talked to and others who've spoken out that the protesters have just had enough," says Horne. "They're saying, 'Look, you can arrest us, you can shoot us, we're not going to stop protesting until change comes about.'"
The Ethiopian government has previously criticized the protesters and said their demonstrations will be met with force. Hailemariam Desalegn, the Prime Minister of Ethiopia, said in December that demonstrators had burned down government properties and killed security forces. "I would like to pass a message that we, in conjunction with the public, will take merciless legitimate action against any force bent on destabilizing the area," said Desalegn. Newsweek contacted the Ethiopian Embassy in London for a comment on the HRW briefing but no one was immediately available to respond.
Ethiopia is Africa's second-largest country, and Oromos constituted around 25 million out of a total population of almost 74 million at the last census in 2007, according to the BBC . By 2015, the population was estimated to have grown to more than 99 million and the capital's population is expanding at an annual rate of 3.8 percent.