'How to Get Away With Murder' Season 5 Spoilers: Gabriel Maddox's Identity Is the 'Biggest Mystery'
When How to Get Away With Murder introduced the character Gabriel Maddox, his identity became one of the big question marks for Season 5, as TVLine reported Wednesday. Who he is in relation to the main characters "is probably our biggest mystery," showrunner Pete Nowalk told the publication.
Gabriel Maddox first appeared at the end of the Season 4 finale. Frank (Charlie Weber) saw him at orientation for Middleton University's law school and called someone. "Her kid's here," he said. It is unknown who he called or to whom he was referring to with "her." There will be plenty of time to delve into Gabriel Maddox, as the actor playing him, Rome Flynn, is a series regular in Season 5.
"I want people to get to know Gabriel before we know his origins," Nowalk told TV Guide in March. "Obviously, Gabriel has a mother, and Frank knows of that mother or knows the mother. So that is a huge mystery and we're going to be giving hints about it all next season."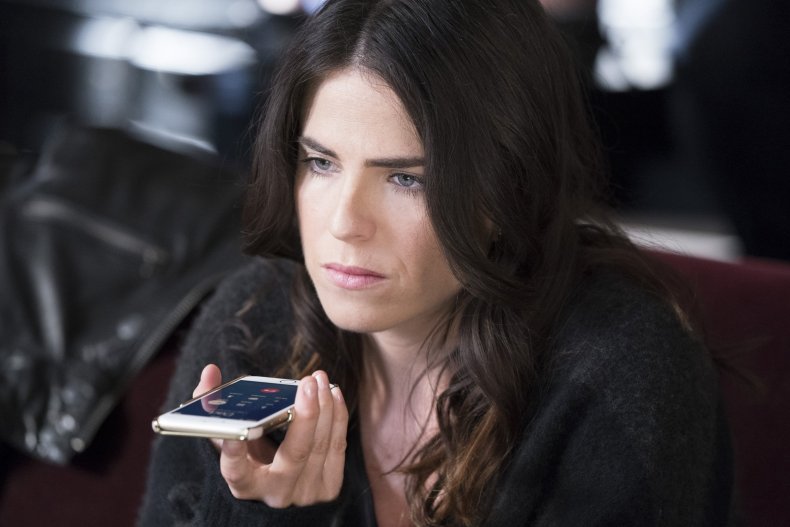 Gabriel isn't the only character whose mother has a mystery surrounding her. Season 4 ended with fans unsure if Laurel's mother was alive or dead—and the role Laurel (Karla Souza) could have played in her fate. Laurel learned her mother, Sandrine (Lolita Davidovich) played a role in killing Wes (Alfred Enoch), the father of her child.
Though Laurel claimed she didn't hurt her mother, one of the last scenes of the finale revealed she had scratches on her arm she could've gotten in a struggle. Expect to "get an answer in the premiere," the showrunner said to TVLine.
In addition to solving that mystery, the premiere will introduce a new one, in the form of a flash-forward, as the series has done each season. Characters will be at "a big party… and something bad happens there," Nowalk teased.
Could the party have anything to do with the students being in a third-year legal clinic in HTGAWM Season 5? "They'll get to try their own legal cases and be lawyers in the courtroom," the showrunner told TVLine. They "have to compete to get into this clinic… and there might be one of our people who doesn't get in."
Michaela (Aja Naomi King) won't be thinking of only her career this season. Her love life is complicated, and there didn't seem to be hope for her and Asher's (Matt McGorry) relationship at the end of Season 4. "There's still [Scandal's] Marcus on Michaela's mind," Nowalk said. "We'll find out what happens [between them] early in our season."
During the How to Get Away With Murder and Scandal crossover last season, Michaela cheated on Asher with Marcus (Cornelius Smith Jr.). "I don't think the Marcus and Michaela story is over at all, so I'm hoping there will be some future story with the two of them," Nowalk told Entertainment Weekly in March.
How to Get Away With Murder Season 5 premieres Thursday, September 27 at 10 p.m. ET on ABC.