'How to Get Away With Murder' Season 5 Trailer: Will Someone Die at Connor and Oliver's Wedding?
Class is back in session with Annalise Keating in the How to Get Away With Murder Season 5 trailer ABC released Thursday.
"To think, they wouldn't even let me step foot on this campus a few months ago," Annalise (Viola Davis) recalls. She may have lost her job at Middleton University's law school, but winning a Supreme Court case had to help her get it back. She's now teaching a third-year legal clinic, in which students try their own cases in court.
Connor (Jack Falahee), Michaela (Aja Naomi King), Laurel (Karla Souza) and Asher (Matt McGorry) are in her class, Advanced Trial Skills, but will they all get into the clinic? They "have to compete" for a spot "and there might be one of our people who doesn't get in," showrunner Pete Nowalk said, TVLine reported September 5.
If you ask Annalise, "This is not a class at all. This is a sacrifice," she explains in the trailer. "Brutal. Mean. Depressing. But that's what it costs to change the world. So, who wants in?" Everyone does.
"Brutal" can also describe what appears to happen at Oliver (Conrad Ricamora) and Connor's wedding. The party appears to be the location of Season 5's premiere flash-forward death. While Annalise may have fun dancing at the reception, Frank (Charlie Weber) interrupts the festivities and looks "like someone just died," in her words. Perhaps someone knocking over the groom figures on the cake is an omen of what's to come.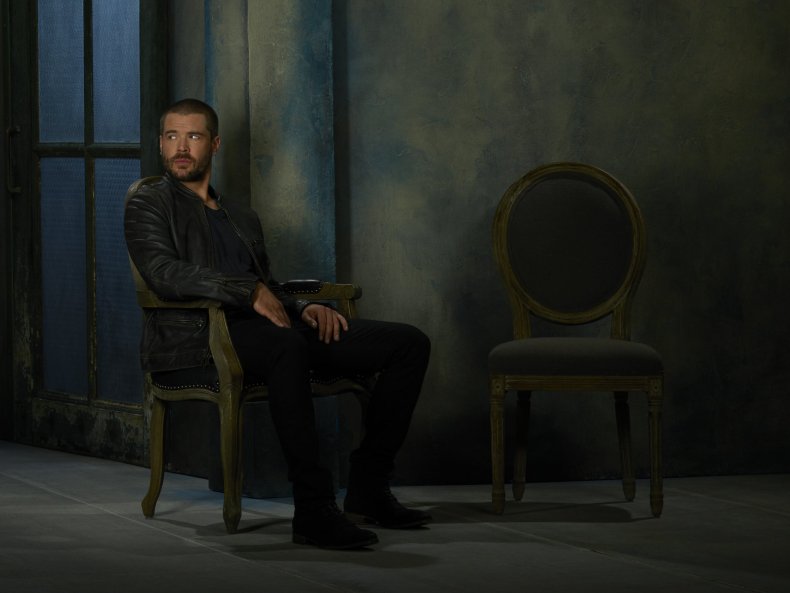 Annalise may be spot-on in her assessment of Frank's expression. Someone's dripping blood—and a lot of it—through the snow. Someone has a gun, which invokes the principle of Chekhov's gun: If you introduce a gun in one act, it should be fired in another. Bonnie (Liza Weil) looks upset. There's blood on Laurel's face, and she covers Oliver's mouth to keep him from screaming.
Following the same formula as the previous seasons, How to Get Away With Murder should reveal what happened—and why Annalise tells Frank, "open your damn mouth," and slaps him—over the course of Season 5.
"Once a person commits murder, something inside them is rotten," Gabriel Maddox (Rome Flynn) says in the trailer. Has he killed someone? He's a big mystery this season. After seeing him at orientation for Middleton's law school, Frank called someone and said, "Her kid's here," in the Season 4 finale.
How to Get Away With Murder Season 5 premieres Thursday, September 27 at 10 p.m. ET on ABC.