Huawei Reprieve Unlikely as Trump Says He Doesn't Want to Do Business With a 'National Security Threat'
President Trump said yesterday he does not want to do any business with the outlawed Chinese technology company Huawei due to national security concerns.
"At this moment it looks like we are not going to do business, I don't want to do business at all because it is a national security threat and I really believe that the media has covered it a little bit differently than that," Trump said prior to boarding Air Force One in New Jersey.
The president's statement added to confusion surrounding the future of Huawei, which was added to a trade blacklist in May, preventing U.S. companies from working with it. But also on Sunday, the National Economic Council director Larry Kudlow indicated the Commerce department would delay the process for another three months as a good faith gesture.
"We're giving a break to our own companies for three months," Kudlow said during an interview on Meet the Press without elaborating. The extension, reported by Reuters, would help Huawei to buy parts from U.S. companies and maintain software updates to customers.
But Trump appeared to pour cold water on that plan, telling reporters in a conflicting comment: "Huawei is a company we may not do business with at all, and it was sort of reported I think the opposite today, I was surprised. We are actually open not to doing business with them."
The Chinese company uses technology and software from several U.S. companies in many of its phone and laptop products, meaning the consequence of a trade ban was almost immediate. U.S. politicians say its links to the Chinese state mean it poses a security and espionage risk.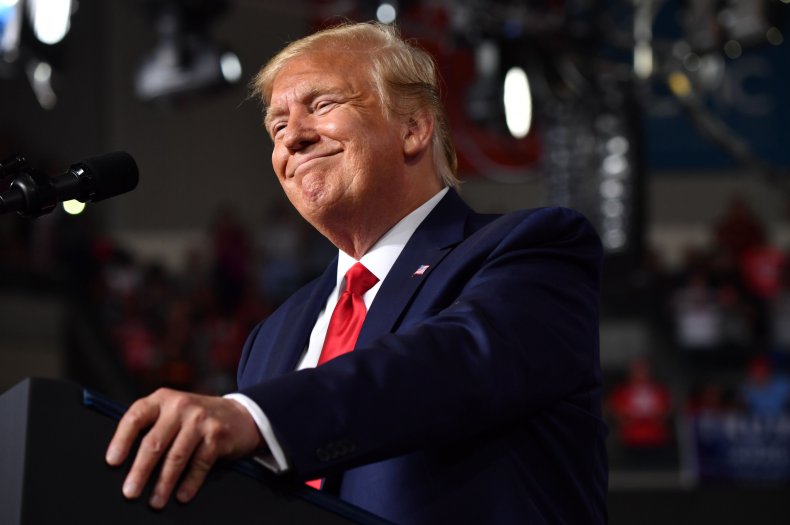 The president said there are "little sections of Huawei like furniture" that the U.S. could still deal with, but noted that it is difficult to monitor exactly what is being sold and imported.
"It's very difficult to determine what's coming in and what's not coming in, it is still Huawei," Trump said in his statement yesterday. "So we will be making a decision over that in the not too distant future, but it's a little bit the opposite of what's seemed to be reported this morning."
The Commerce department did not immediately respond to request for comment.
Reprieve or not, Huawei has already been hit hard by the trade restrictions placed on it after the addition to the so-called Entity List. Recently, the tech company has scrambled to create a new operating system for its mobile devices after Google warned it may lose full access to Android, which powers its smartphones.
Huawei CEO Ren Zhengfei warned staff in an internal memo earlier this month the company will have to be restructured within the next five years to survive the trade assault.
"Two bullets fired at our consumer business group unfortunately hit the oil tanks," Ren said in a letter first reported by Bloomberg. He continued: "We have to complete an overhaul in harsh and difficult conditions, creating an invincible iron army that can help us achieve victory."
The graphic below, provided by Statista, illustrates which companies have banned or are considering a ban of Huawei products.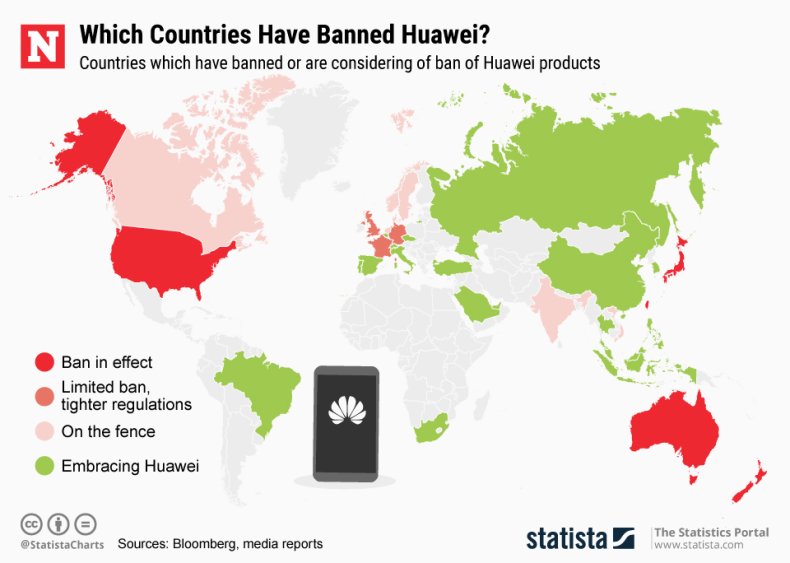 This article was updated to include an infographic.