Huawei Freebuds Pro 2 Review: Impressive Sound, Beautiful Design
The Huawei Freebuds Pro 2 blow AirPods Pro out of the water in audio quality. They include active noise cancellation (ANC) and are water-resistant. These true wireless earbuds are co-engineered with Devialet and support premium audio formats like the LDAC hi-res audio codec. They're also certified by HWA and Hi-Res Audio Wireless, ensuring more realistic, higher definition sound.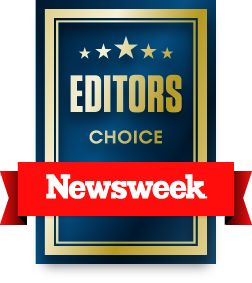 In a very competitive space, the Freebuds Pro 2 stand out, thanks to impressive performance that brings more depth and clarity to music than Apple has been able to deliver. These earbuds work well with the iOS and Android phones, and Mac and Windows laptops. The app for iPhone and Android allows you to control headphone options and adjust the equalizer for your musical preferences.
The only downside to these earbuds is their battery life, which is about 4 hours with ANC enabled. But if you don't mind topping up in the recharging case, it's a worthwhile trade-off for the music quality and the ability to drown out the world.
TL;DR
Pros:
Great audio quality
Comfortable fit
Very good microphone performance
Cons:
Battery life is only about 4 hours with ANC
Learn More at Huawei.
Huawei Freebuds Pro 2 Sound Quality and Performance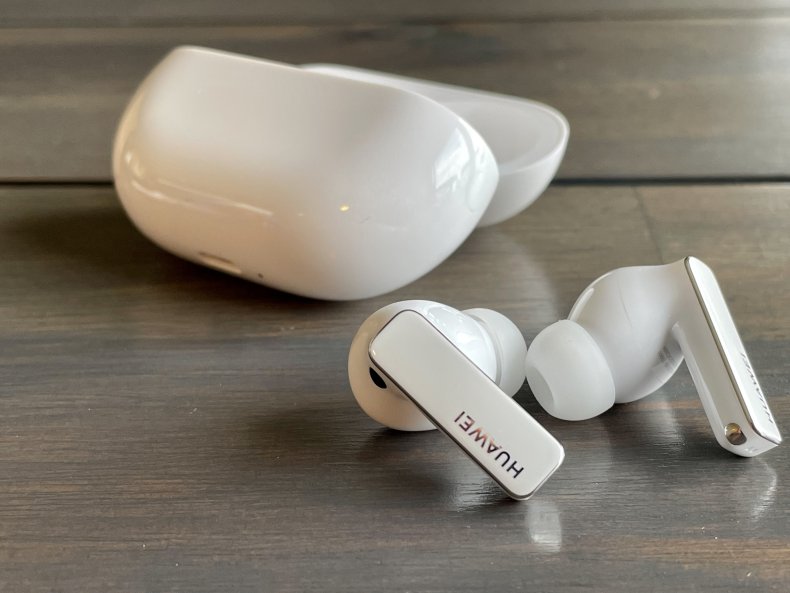 The Huawei Freebuds Pro 2 worked into my usage perfectly thanks to the flexibility they provided. I liked being able to use one earbud or both depending on the activity at hand. While taking walks I could use one earbud or wear both with transparency mode enabled.
Huawei packs a large 11 millimeter dynamic driver and planer membrane in these earbuds, which translates into an exceptional soundstage. The Freebuds Pro 2 are able to deliver boomy bass alongside crisp strings, drums and other instruments. I was shocked at the level of detail I heard as soon as I put these headphones in. Huawei and Devialet provide an impressively tuned earbuds set that offers a wider listening experience and more detail than AirPods Pro.
In Mac Miller's "Good News," the bass builds at the start and leads into the instrumentals as Miller's voice longingly slides in. "Surround Sound" (featuring 21 Savage and Baby Tate) by JID illustrates the earbuds' ability to place parts of the beat distinctly in each ear and vocals that sound like JID is rapping just over my left shoulder. Overall, the sound feels vastly wider than on the Airpods Pro'.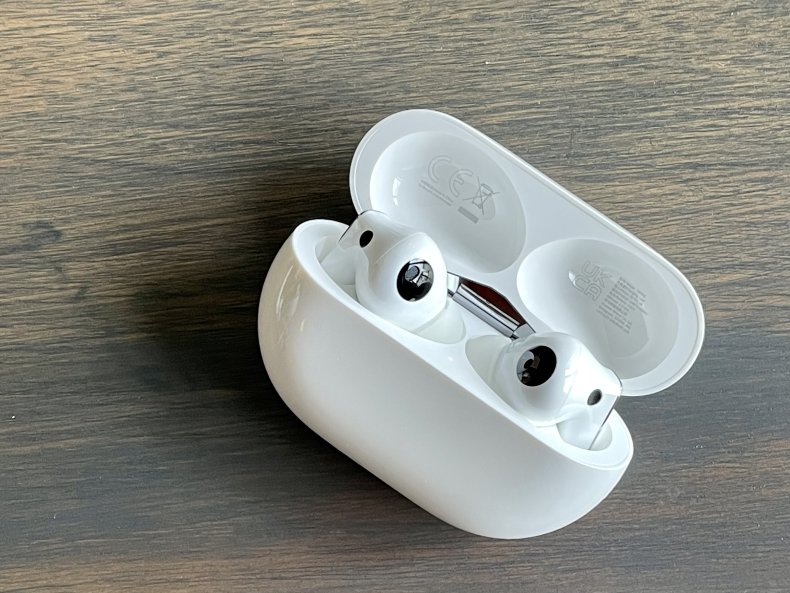 The earbuds deliver a frequency response from 14 Hz up to 48 kHz. If you are listening on a device that supports hi-res audio, they support HWA and LDAC. The
iPhone is not compatible with these codecs, but I was still able to test lossless
audio on Apple Music and the highest quality setting on Spotify.
ANC is great on the FreeBuds Pro 2. It's perfect for drowning out repetitive background noise. While working outside, the ANC kept the neighbors' lawnmower from bothering me.
The Huawei AI Life app allows you to use the standard dynamic mode that adapts based on your environment. You can also pick from Cozy, General and Ultra based on the noise level around you. The app also allows you to turn off ANC, or turn on an Awareness mode that enables you to hear your surroundings. The app also allows you to test the fit of the earbuds using the microphones to detect any noise leakage.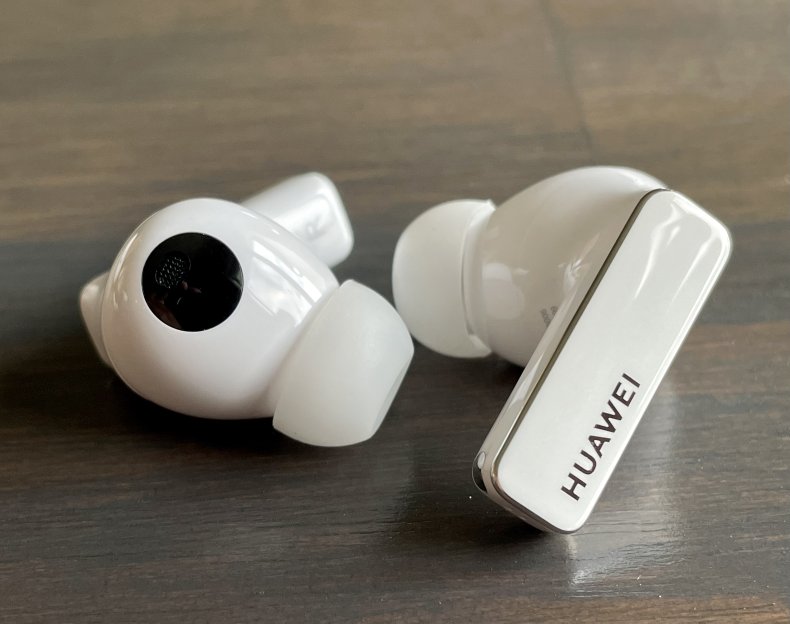 The battery life is good, though there is a trade-off with ANC on. It drops the play time to about 4 hours. That is at the high end of a listening session for me, and the case charges the earbuds quickly, so this isn't something that limited my use. Talking on the FreeBuds Pro 2 is a pleasant experience for both parties. The people I spoke with appreciated the quality of the microphones.
With the Huawei AI Life app, users can adjust various settings and choose the gestures and controls. The front edge of the earbuds are touch sensitive, making it easy to modify the volume. Pinching the earbuds can play and pause music or answer and end calls. Earbud controls also allow you to adjust ANC, activate a voice assistant or with a Huawei phone find out what song is playing. These are customizable in the app, and you can choose a different action for each earbud. One option allows the earbuds to pause automatically when one is removed or while you talk to someone. This worked very well on either ear, and the music or podcast resumed as soon as the earbud was back in place.
Huawei Freebuds Pro 2 Design and Comfort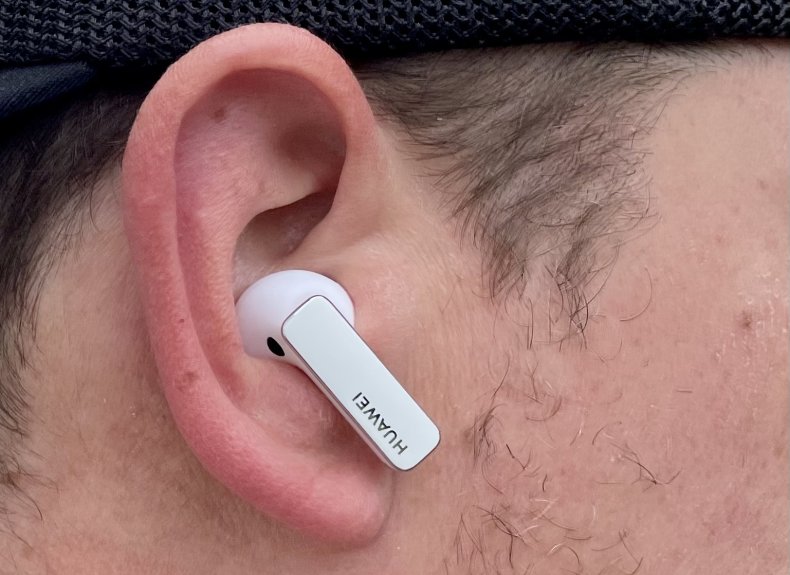 The FreeBuds Pro 2 are comfortable to wear for long periods. The earbud shape is oval, similar to the AirPods Pro's, and the stem is a rounded rectangle with Huawei on the side. This provides a distinct look, and the silver accents pop on the Ceramic White model we tested. Huawei also offers the earbuds in Silver Blue and Silver Frost.
The case is compact and easy to slide into a pocket. The included battery stretches total listening time up to 30 hours between charging the case. The case can charge with a USB-C connection or wirelessly through reverse charging with compatible devices.
Huawei includes multiple earbud sizes in its packaging so that you can get a good fit. The tips are very easy to swap, and they have a nice feel.
Should You Buy Huawei Freebuds Pro 2?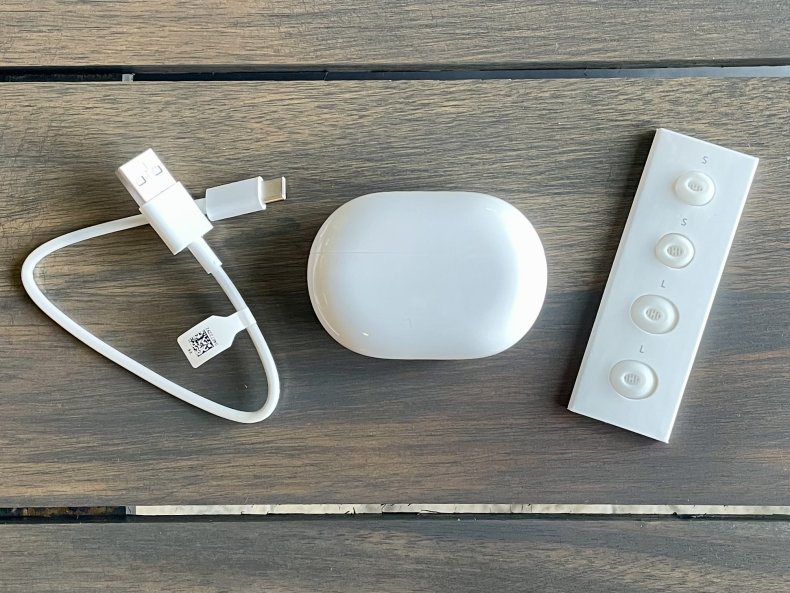 The Huawei Freebuds Pro 2 are definitely worth buying. The audio quality, soundstage and ANC make these wireless earbuds stand out in a sea of options. The earbuds are comfortable, and the controls are responsive and easy to use.
You can buy the Freebuds Pro 2 at retailers in Asia and Europe.
Newsweek may earn a commission from links on this page, but we only recommend products we back. We participate in various affiliate marketing programs, which means we may get paid commissions on editorially chosen products purchased through our links to retailer sites.