Huawei Mate 40 Pro Review: A Super Camera Flagship With Some Major App Quirks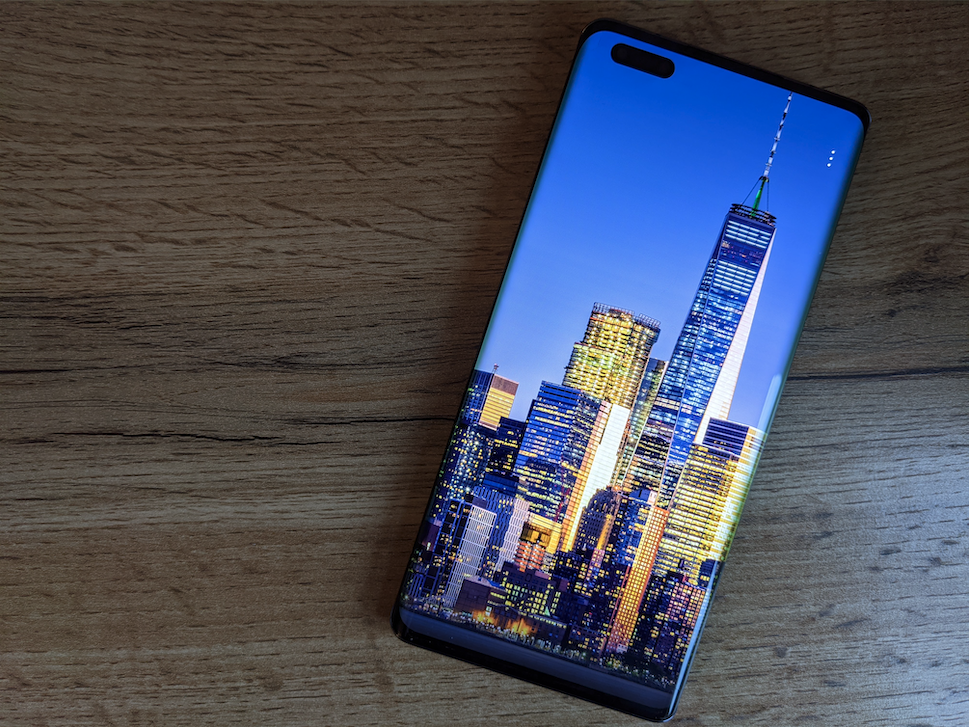 In a different time line, Huawei's latest flagship, the Mate 40 Pro, could have been a real contender for a phone-of-the-year award—a 5G powerhouse with an industry-leading camera, long-lasting battery and just an overall premium feel.
But this is 2020, and 2020 is weird. So despite fond memories of prior handsets in the Mate range, and Huawei's usual top craftsmanship in the build of the device, it's a little disappointing that for many—myself included—the phone will be a non-starter.
It needs to be noted up front that there is a lot to like about the handset, which is priced firmly in the high-end $1,000-plus price bracket and hits the market as one of the last big phone releases in a year defined by a series of increasingly terrible events.
First off, it has a really appealing aesthetic. Like last year's Mate 30 Pro, the new phone has a screen that curves off the sides at an 88-degree angle, giving more real estate to the bright 6.76-inch high-resolution OLED panel. The screen offers up a 90Hz refresh rate that feels super smooth, even if rival handsets are now using 120Hz.
The color tested by Newsweek was a glossy and reflective black, giving it a sleek and minimalist appearance, even if it was a dust and fingerprint magnet.
Like all modern Huawei smartphones, the Mate 40's camera is a standout feature and is easily one of the most compelling reasons to let it empty your wallet.
Inside the circular rear module is a 50 megapixel lens, a 20 megapixel ultrawide and a 12 megapixel telephoto, a trio that provided consistently great results during testing in both a well-lit outside environment and low-light. Photo results were sharp and detailed, and yes, the Mate 40 Pro's nighttime mode can effectively see in the dark.
The distance it can reach was pretty impressive, too, offering a 10x hybrid zoom and up to 50x digital zoom that is fairly stunning to behold, although it's debatable how often it will be used day-to-day. The front camera is a 13 megapixel wide angle (f/2.4).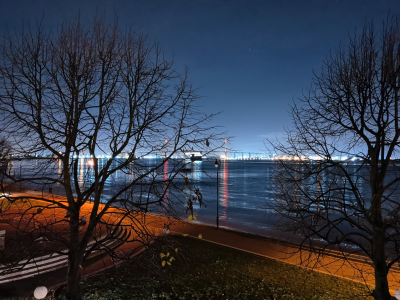 Additional plus points are battery life—the Mate 40 runs into the two-day period without breaking a sweat—and performance—with the phone using a speedy Kirin 9000 chip that's future-proofed for a world in which 5G connectivity becomes the norm.
As you may have gathered, there's a but on the horizon. It's the same elephant in the room that has plagued Huawei as a company for roughly two years.
For end users, the impact of the U.S. government's well-documented trade restrictions is now clearly visible, leaving the Mate 40 Pro with a series of major software quirks that, for Google users, will turn a promising flagship into a major inconvenience.
Essentially, Huawei's presence on a U.S. trade blacklist known as the entity list means the Mate 40, like the 30, doesn't come with access to Google Mobile Services, which is a suite of Google software that many people's lives are built around. Google Maps, YouTube, the Play Store, Gmail, Assistant? All missing in action.
Instead, The Mate 40 Pro runs on an open-source version of Android 10, using Huawei Mobile Services and the latest skin, which is known as EMUI 11.0.
The smartphone won't stop being a smartphone, and Huawei has actually done a pretty commendable job in replicating the app marketplace with its own App Gallery and Petal Search. That's the main way of accessing Instagram, Twitter, WhatsApp and Netflix, via APKPure, an external website that hosts downloads for popular apps.
But in reality, it's unofficial and messy. While Petal Search has many of the apps you will want on your phone (Spotify, Reddit, Uber Eats, Amazon, Zoom etc.), the APK sites you are sent to look far from trustworthy and are no comparison to the Play Store. It works, and it's a nice workaround, but is far from a pleasant or secure user experience.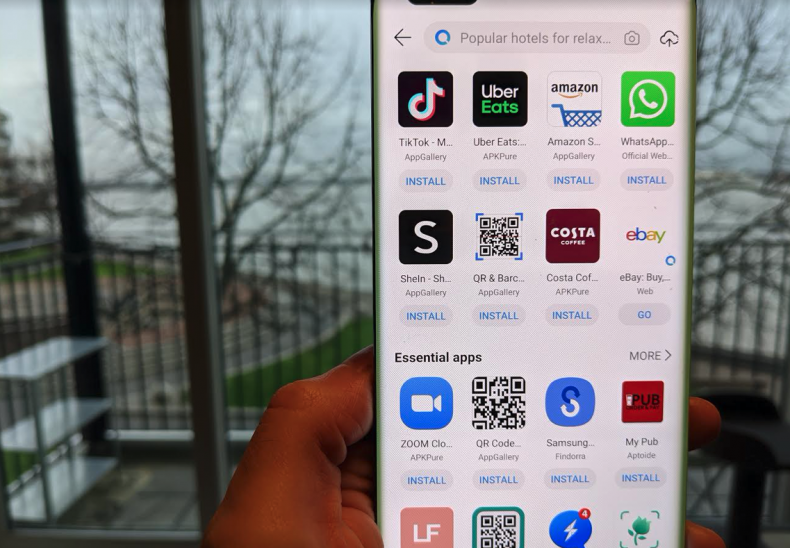 Personally, so much of my daily grind and app use relies on Google apps, whether it's Gmail for checking up on the inbox, Maps for navigation or the YouTube app for a significantly more streamlined experience compared to the web version.
The Mate 40 does its best with the hand it has been deal—its browser (not Chrome) has shortcut links to Google Search, Gmail, YouTube and Assistant at the top, for example. Clicking these will bring you to the mobile version of the main app. Not the end of the world, but it often seems like what should feel premium, feels compromised.
After roughly a week of using the Mate 40 Pro, I was left with a mixed impression. The camera is fantastic, but I'm not really going outside that much and my pet cat can only take so much. Ultimately, the software quirks meant my gaze kept being lured back to the Google Pixel or OnePlus 8T, two much cheaper, in my opinion better, handsets. And ultimately, I was left with a strange feeling: Lovely hardware that's hard to love.