Huawei Mate X: Foldable Phone Price, Pictures and Specs Revealed—Is it the Next Evolution of the Smartphone?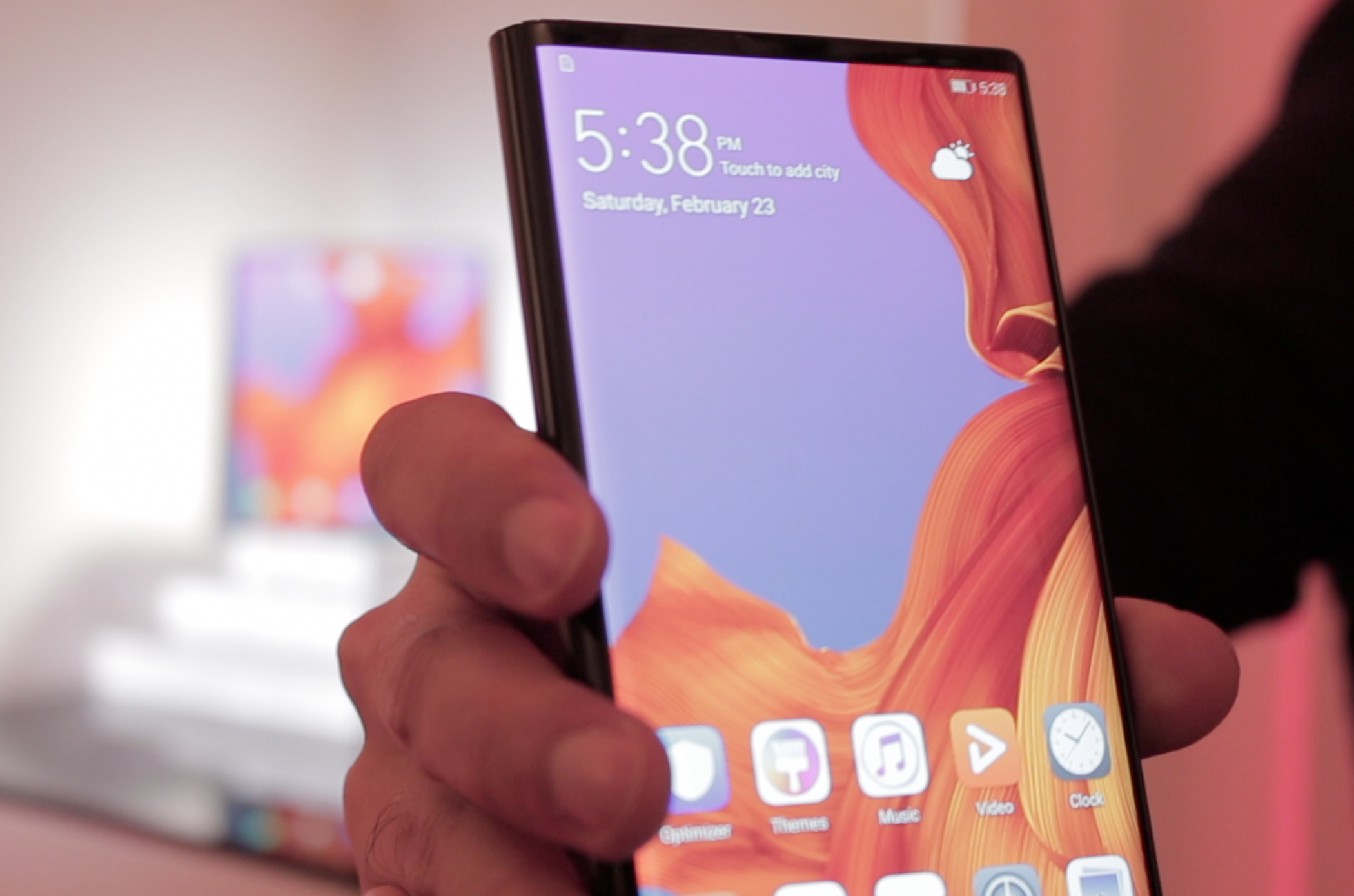 Chinese smartphone maker Huawei today revealed its new foldable device during the Mobile World Congress (MWC) conference in Spain.
The much-anticipated handset, officially called the Huawei Mate X, was announced days after a similar reveal from rival tech giant Samsung. At a media briefing in a hip warehouse-style venue in the Barcelona prior to the reveal, Huawei touted the Mate X as a technological breakthrough.
It is, the firm asserted, the world's fastest foldable 5G phone. Let's get the biggest issue out of the way first: The Mate X costs $2,600 (€2,299). In comparison, Samsung's Fold costs $1,980.
Foldable devices are an interesting—if still unproven—next step in the evolution of smartphones. They are clearly first generation technology—and the lofty pricing solidifies that point.
Briefings on such devices have been strictly hands-off. But despite the uncertainty, it is still innovation. And after years of incremental updates to mobile handsets that is a welcome change. But questions remain. Are they consumer-friendly? And is anyone asking for them?
Initial specifications on the Huawei Mate X are as follows:
6.6 inch "daily driver" main screen
6.38 inch screen on the back
Unfolded it is an 8 inch tablet
Unfolded is has a thickness of 5.4 mm
Flexible OLED front screen with "Falcon Wing" design
Fast-charging batteries, full charge in a little over 30 minutes
Rear sidebar contains camera and main components
Power key doubles as a fingerprint sensor
Large screen used for multitasking
5G-enabled browsing and download capabilities
Huawei suggested the Mate X will "redefine" the smartphone space. The company appeared keen to showcase the handset as a consumer-friendly option, noting that the structure of the camera is perfect for taking selfies. The foldable screen mirrors the display so the subject can see how they look in real-time. Representatives stressed the device is lightweight and comfortable to hold.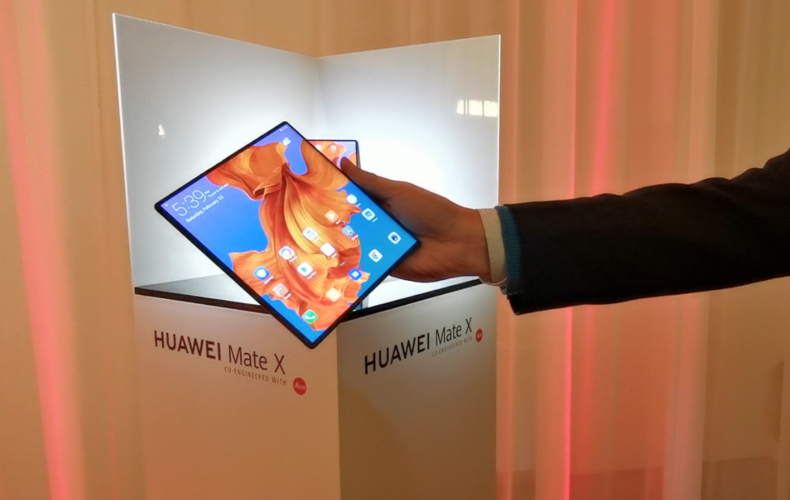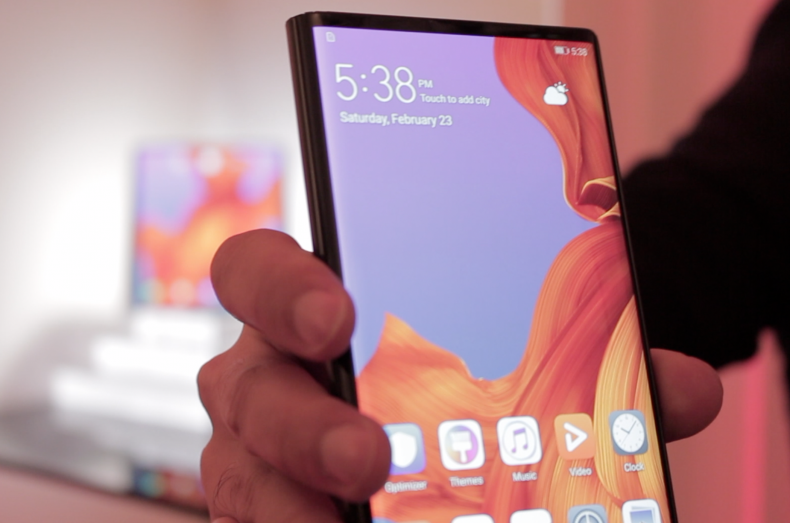 Until Newsweek gets substantial hands-on time with the Mate X, however, the feel of the device cannot be speculated on. To date, the company has only let prying eyes view the device from a distance. Looking ahead, online discussion will no doubt focus on the visibility of the phone's hinge—a major talking point on social media during the February 20 reveal of Samsung's Fold.
On the fifth generation of wireless technology, which has become a central talking point of MWC this year, Huawei was confident.
The Mate X, boasts a 4.6 Gb/s download speed. That will mean a movie sized at 1 gigabyte will download in three seconds, the company said, claiming that it was well ahead of the competition in this area. "5G is on, 5G is here," one representative proclaimed.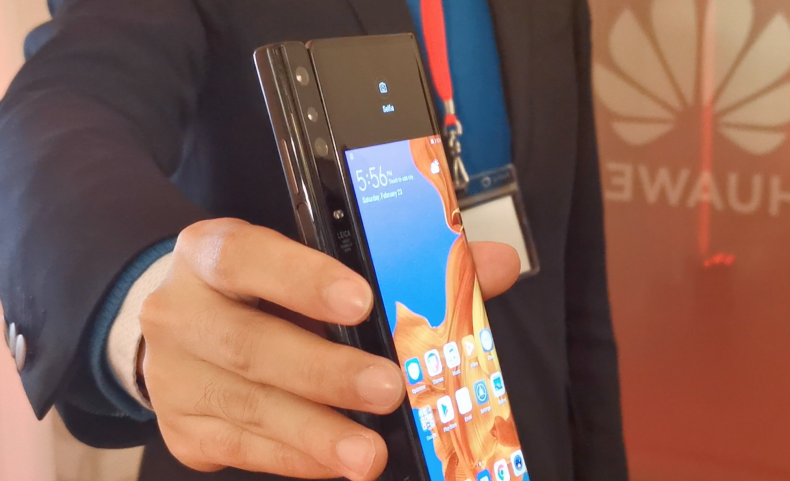 Huawei Mate X: Foldable Phone Price, Pictures and Specs Revealed—Is it the Next Evolution of the Smartphone?  | Tech & Science