Huawei Matebook X Pro Review: A Stunning Windows Laptop with One Potentially Fatal Flaw
The 2020 MateBook X Pro is an attractive Windows 10 laptop with a stunning screen and comfortable keyboard, offering some neat connectivity features for anyone who is already in the Huawei ecosystem of smartphones.
And unlike the mobiles, the tech giant's laptops have so far escaped the trade restrictions enforced by the U.S. government that have limited its access to software or components—meaning the new MateBook continues to offer a full Windows experience.
With a starting price of roughly £1,400 ($1,800), the X Pro certainly isn't aiming to be the most affordable laptop on the market—so what does it do to justify the cost?
The 13.9-inch device has a lot going for it in the looks department. Although the external design is identical to last year's model, that's no bad thing: the bezels are tiny and often make the screen feel larger than it is, the backlit keys offer good travel with a satisfying clickiness and the premium layout has an uncluttered, Macbook-ish aesthetic.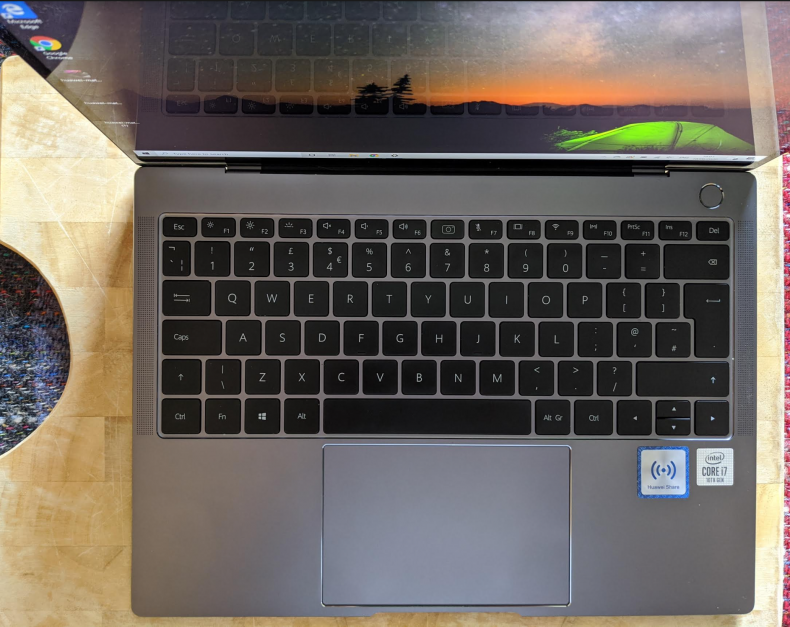 Based on approximately one week of use, the MateBook impressed most when used for media consumption—taking advantage of its bright 3K (3000x2000) resolution display to vividly show the colors on Attenborough documentaries, while the two speakers running down each side of the keyboard emit crisp audio from Netflix and Spotify.
It also scored high when judged as an everyday work device, even if there's one potential deal-breaker that will be discussed later in the review. The software—Windows 10 Home—never stuttered, even when burdened with a dozen or so Chrome tabs.
Indeed, the 10th Generation Intel Core processor that's inside the latest MateBook X Pro provided a consistently smooth experience, aided by gesture controls that, while taking time to get used to, became like second nature to flip between open windows.
Saying that, I did install a Windows version of Apple's 'hot corners,' which at this point is a function so ingrained into my psyche that navigating without it seems too cumbersome to be worth the hassle. The MateBook X Pro still handled it with ease.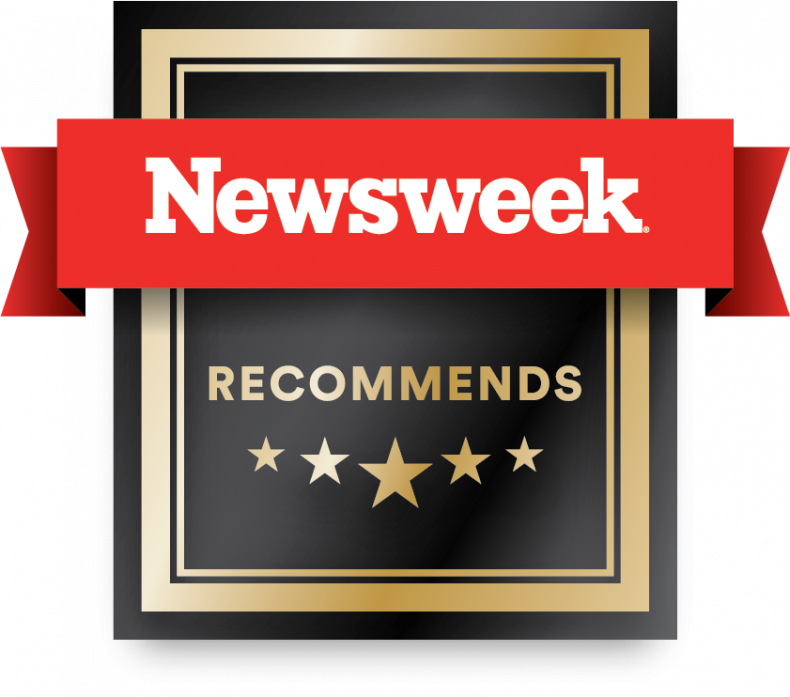 Like the main design, the port selection remains unchanged from the prior model. There is an old-school USB on the right side, while on the left sits a 3.5mm headphone jack and two Type-Cs, used to charge the laptop and connect external devices.
Yes, connecting a humble HDMI cable will need a dongle (rest in peace, 2015 MacBook Pro) but it's more than some pricey laptops offer these days, when basically everything is going wireless. On that, the MateBook X Pro does offer you Bluetooth 5.0.
The only other notable main button is a biometric fingerprint sensor, which was quick to set up and reliable during testing, quickly authenticating my identity on startup.
There have been no complaints about the trackpad either, which is large and responsive, taking up the majority of the bottom-middle of the device. While the X Pro is not a 2-in-1, the display is a touch screen and was smooth while scrolling websites.
The laptop has two variants: an i5 processor with 16GB memory and 512GB storage (£1,399; $1,800) or an i7 with 16GB memory and 1TB storage (£1,699; $2,170).
It is available in the U.K., mainland Europe and Asia, but its unclear how availability will work for the U.S., meaning that import costs may be a factor to keep in mind.
Ultimately, the biggest upgrades for 2020 are inside the X Pro's metallic chassis, which comes in three colors: space grey, mystic silver and a new emerald green.
Alongside the 10th gen Intel processor is a Nvidia GeForce MX250 graphics card. Sure, it's unlikely to run Crysis 3 or Modern Warfare, but will be more than enough for photo or video editing, and playing games less demanding in terms of performance.
Quick Specs:
13.9 inch, 3000 x 2000, 260 PPI
Dimensions: 14.6mm × 304mm × 217mm
Weight: About 1.33kg
Silver, Grey, Emerald Green
Processor: 10th Gen Intel Core i5/i7
GPU: NVIDIA GeForce MX250
Memory: 8GB/16GB
Hard drive: 512GB/1TB SSD
For anyone with a Huawei phone, Huawei Share works a charm, and will be a selling point if you're seeking to boost workflow between handset and laptop.
Using an NFC chip that is built into the lower right hand side of the MateBook, it lets you connect the Android device to the Windows laptop and share your photos, videos and documents in seconds, or even record the computer screen.
Based on this feature, also known as OneHop, Huawei appears to be becoming laser-focused on seamless collaboration, and it's a capability you could quickly miss if you move to a device without it.
During testing with a Mate 30 Pro, it was easy to drag and drop a picture from the laptop to the phone, sending it swooping directly into the gallery. Beautiful simplicity, although it's limited to Huawei for now, so other Android phones wont be compatible.
On paper, the 2020 MateBook X Pro battery promises about 15 hours of regular work or 11 hours of internet browsing. In reality, the i7 model tested lasted about a full work day, but needed a top up after eight hours of internet browsing, Spotifying and typing.
It didn't happen every time, but the laptop did get noticeably warmer when charging from the wall, forcing the fans to occasionally become audible. The process felt slow when the laptop was in use, taking a few hours to climb back to full with the cable used during the test period (although the review model did not come with a U.K. charger).
The machine's battery can, however, be set to favor life over performance, though, so it is also very possible to extend its overall running time using that option.
The MateBook X Pro is portable and light, weighing in at 1.33kg, but thanks to the small issue that is a coronavirus pandemic, it's unlikely that will be a major selling point at the moment, with travel limited. What is necessary, however, is video calling.
Unfortunately, the MateBook X Pro's sneaky one megapixel lens, hidden at the top of the keyboard between F6 and F7, brought back some repressed memories of the Game Boy Camera. OK, an exaggeration, but the 720p recess camera quickly emerged as a major downside, one potentially fatal flaw in an otherwise extremely solid offering.
Its low position means that anyone on the end of a Skype call will be met with a view of your chin, your eyes won't know where to focus, and it's almost impossible to keep your hands out of view of the lens if you plan to type while the camera is open.
When the camera is up, footage on the laptop's screen appeared to lag ever-so-slightly and the picture became very fuzzy in low light—although audio was fine.
A year ago, this wouldn't have mattered. It's better for security, and helps to keep those screen bezels so small. But for anyone who now relies on webcams for work, education or socializing with friends and family (with no end in sight), it's a deal breaker.
Of course, no-one could have foreseen a global virus outbreak, so maybe we should cut Huawei slack for not predicting the future—but it's the reality we find ourselves in.
In 2020, there's also a lot of competition in the MateBook X Pro's price-range, including the Macbook Air, Dell XPS 13, Microsoft Surface or Google Pixelbook, the older version of which remains a personal favorite in terms of both portability and simplicity.
So what are you getting for your money with the MateBook X Pro?
Out of the box, you are greeted with a beautiful-looking laptop with a lightweight but well-built metallic chassis. Switching it on, the performance is butter smooth and the keyboard a pleasure to type on. The screen is sharp and audio clear. There is tons of storage, and sharing content between your Huawei devices has never been easier.
All in, it's an easy recommendation for anyone who needs a reliable Windows laptop for work and media consumption. It's a premium device that retains the stunning aesthetics of the previous MateBook models while bumping up the specifications for 2020.
For the Zoomers, though, it's a non-starter.
Huawei MateBook X Pro
(8/10)
The MateBook X Pro is another extremely solid entry in Huawei's range of premium laptops, which thankfully doesn't appear to have been hampered by the trade dispute with the U.S. government. Upgraded sharing features are great for those in the smartphone ecosystem. The 2020 laptop has a great backlit keyboard and a high-res 3K screen, which is made even better by the bezels being so very small. Keeping it from greatness is the so-so battery life and a sneaky little camera.
Huawei provided Newsweek with an i7 MateBook X Pro (2020) for review.