Huawei goes from Copycat to Competitor with P9 Smartphone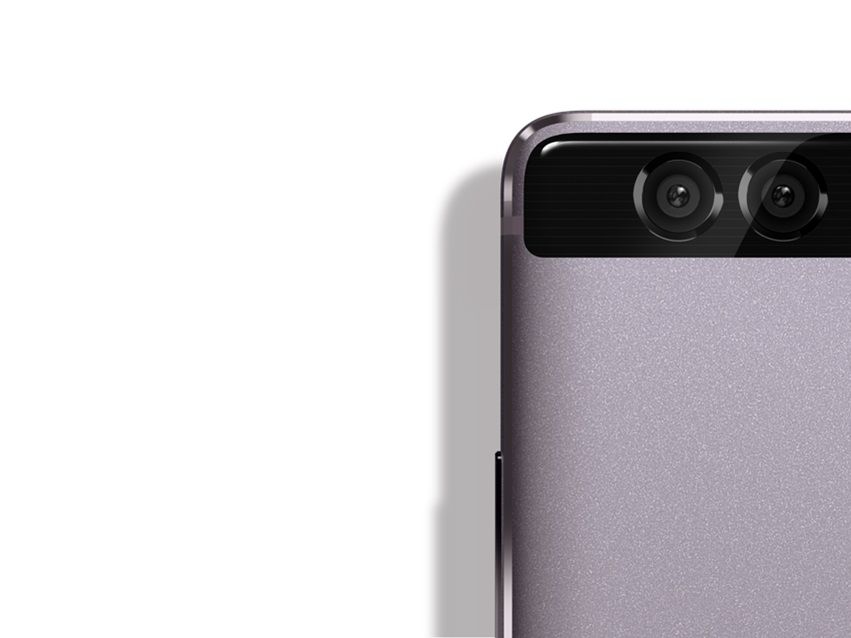 In recent years, Apple and Samsung have gone toe-to-toe as the two main contenders in the battle of the heavyweight flagship smartphones. Apple's iPhones and Samsung's S-series smartphones have been dominating, both in terms of sales and specs.
However, it appears a new challenger has entered the fray: The Huawei P9.
Huawei—pronounced 'hwa-way', not 'who are we,' as it has been mockingly referred to in the past—has been making steady gains on Apple and Samsung, more than doubling its global smartphone market share since 2012 to 8.1 percent. It has become the world's third largest smartphone manufacturer, yet few outside of Asia have heard of it.
This is perhaps largely to do with the fact that Huawei has achieved its success with a string of low-to-midrange smartphones, often derided for having not-so-subtle similarities to the headline-grabbing devices from Apple and Samsung.
At its launch on Wednesday, comparisons between the P9, the iPhone 6s and Galaxy S7 were constant. Photos of the phones side-by-side sat alongside graphs displaying how Huawei's device stacks up favorably against its rivals.
Even the scenes at the P9 launch event in London could rival Apple, with queues for the 1,000-plus attendees snaking out of the Battersea Evolution event center mimicking the scenes in Silicon Valley when a new Apple product is unveiled.
Richard Yu, the CEO of Huawei Consumer Business Group who unveiled the phone, may not have the same smooth stage presence as Apple CEO Tim Cook, but he knows how to talk like him. Where Cook extols the virtues of the iPhone over its Samsung rival, Yu hammered home every bragging right the P9 has over both the iPhone 6s and the Galaxy S7, be it slimness, screen size or specs.

But a big part of being recognized as a true competitor to Apple and Samsung is firstly being recognized as a premium handset provider. This is where the German camera manufacturer Leica comes in. Not only does the dual-lens camera give the P9 a stand-out feature against its competitors, but Leica offers a high-end heritage that stretches back more than 150 years and is long recognized and established in both the U.S. and Europe.
This idea of benefiting from Leica's "iconic" brand was something Yu did not ignore during his presentation, and nor did Leica CEO Oliver Kaltner when he appeared alongside Yu onstage.
"Brand fit is always key," Kaltner said. "Both [Leica and Huawei] are global premium brands with a strong belief in the power of the brand experience."
Modern day smartphones have become virtually unrecognizable from each other, following the same flat monolith design. The advantages the Galaxy S7 and iPhone 6s hold over each other are negligible; in a comparison piece between the two smartphones earlier this year, Newsweek concluded: "The most remarkable thing about the Galaxy S7 is how similar it is to the iPhone… [both devices] are symbols of a stale smartphone industry in which real innovation has fallen by the wayside."
While Huawei's P9 might not be revolutionary in its design or specs, it at least holds the potential to open up a two-way title fight into a three-way brawl.