Huawei P20 and P20 Pro: New Smartphone Has 'DSLR-beating' Camera—but Can It Dethrone Apple and Samsung?
Under blue skies and surrounded by grandiose French landmarks, it quickly becomes clear that one of China's most dominant smartphone brands—Huawei—is on a mission to prove a point. During a small pre-briefing this week attended by Newsweek, just prior to the official launch of its latest high-end handsets, the P20 and P20 Pro, the firm's executive make no attempt to cover up which models they view as the main competition; Apple's iPhone X and Samsung's Galaxy S9.
The Hotel Marignan, within easy walking distance of the Eiffel Tower, is golden-hued and dimly lit. At 3 p.m., a small group of journalists, tech enthusiasts and YouTubers is herded into a presentation room downstairs and given the first official glimpse of a device that boasts two-day battery life and photograpy specifications that exceed the performance of some DSLR cameras on the market today, the firm claims.
In the U.S., Huawei has not had an easy ride. Intelligence chiefs from the three-letter agencies have openly alleged that using its products could put Americans' data at risk of abuse from China's government. Similarly, the Federal Communications Commission (FCC) chairman, Ajit Pai, this week confirmed plans to limit how U.S.-based firms can purchase technology made by foreign businesses, including Huawei, on national security grounds.
That is the complex context that is lurking behind the headlines of the new phone launch. If Huawei wants to dethrone Apple and Samsung, it is facing an uphill battle.
The P20 and P20 Pro (there is also a less expensive Lite version), to the person on the street, could be mistaken for an iPhone X. It has a notch—the small bezel at the top holding the front camera—and a large, high-resolution, screen. Colors include black, champagne gold, twilight, pink gold and midnight blue, of which the latter two have a "gradient" design that shifts the tone of the phone's cover.
In terms of pricing, which was not discussed during the briefing but leaked online before the launch, the P20 will cost around €680 ($845) and its bigger brother around €900 ($1,000). So far so standard, but it's obvious that Huawei is most proud of its camera.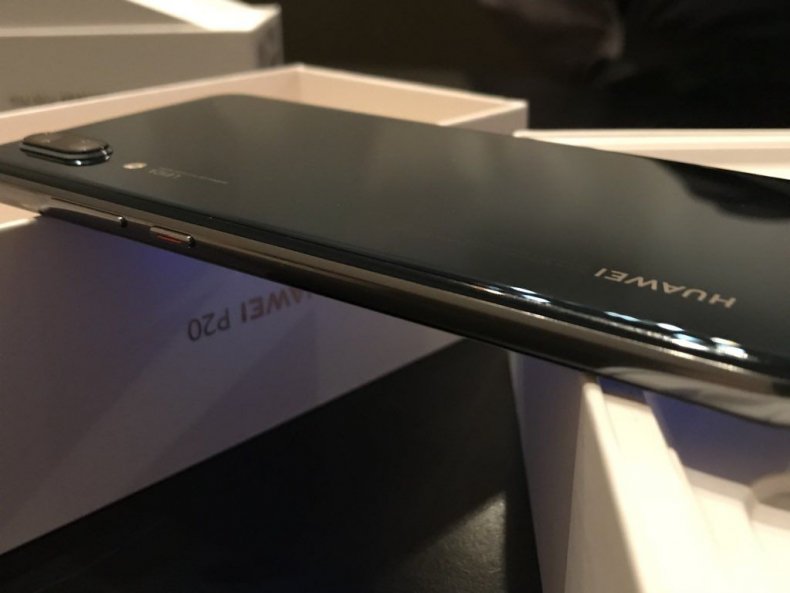 The P40 Pro has a three camera setup with 40 megapixels (compared to the iPhone X and S9's 12MP). One is a monochrome sensor, the second handles color and the third is a telephoto lens with built-in hybrid zoom. Crucially, it can boost ISO levels (the light sensitivity of the image sensor that enables low light snaps) to 102,400.
This, according to Peter Gauden, Huawei's global senior product marketing manager, is "far in excess of what standard smartphone ISO levels go up to today [and] even challenges a number of DSLR cameras as well." Based on comparison shots, we are shown how the P20 Pro takes clear snaps in "pretty much pitch black."
The P20 has a Leica dual camera setup on the back at 12MP. Its front-facing camera is 24MP which, we are assured, is perfect for low light selfies. For video, both support 4K at 30fps and offer 960fps slow-motion. In addition, significant time was set aside to discuss the phone's artificial intelligence, which Huawei hopes will be able to bridge the gap between amateur and professional photographers.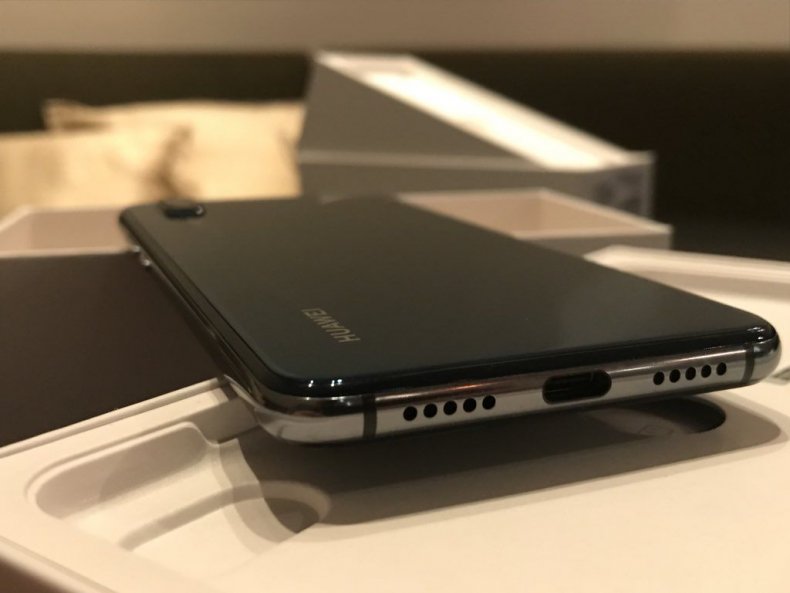 "We know there is a trend in the industry to try and increase the professional nature of features of your camera system," Gauden said. "That's okay if you also increase the skill set of the user because not everybody is going to understand how to get the best out of professional features. That's the difference with our new camera system for the P20 and P20 Pro. We are using artificial intelligence to bridge that skill gap."
He claimed: "I could have the paint brushes and paints of Leonardo da Vinci but I would not be able to paint the Mona Lisa because I do not possess the understanding. The AI system that we have built into the P20 and P20 Pro has that knowledge."
The phone will run on Android 8.1 and the firm says it is partnering with companies including Amazon and Google to incorporate new device features.
"There are a lot of partners we are going to build up," said Ryan Lui, AVP of software marketing at Huawei. During the presentation, he showed off a feature that lets users quickly search Amazon for products spotted on social media. Furthermore, he said that Google voice commands have been implemented into the range but, other than noting Taobao as a Chinese partner, declined to name future collaborations.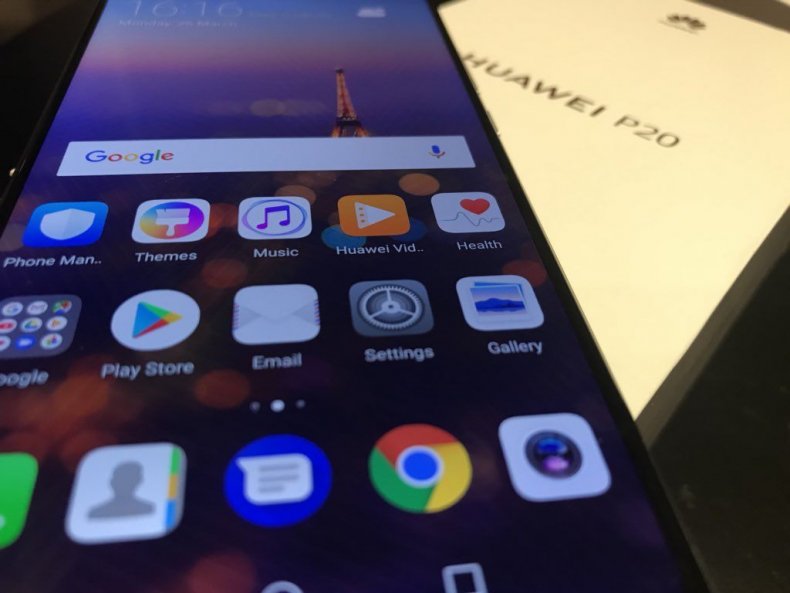 Looking at the big picture, tech analyst Thomas Husson said the location choice was no accident. "The challenge for Huawei is to strengthen its brand personality and to steal more market share in Europe, given its absence in the U.S. The choice of Paris to launch a new flagship smartphone is interesting. I'd expect Huawei to leverage the French luxury and cultural ecosystem to reinforce the premium positioning of its new flagship smartphone and to establish a stronger brand," said Husson.
On Tuesday, at Grand Palais, Huawei launched the handset to the world, hoping to become one step closer to global consumers, including in the U.S. It remains to be seen if it can ever dethrone Apple or Samsung. Based on recent political and intelligence community fears, it remains to be seen if it will even be allowed to try.
Disclosure: Huawei funded this journalist's trip to Paris to cover the launch event.