Chinese multinational telecommunications giant Huawei has published an open letter urging the United Kingdom to not reverse its position on allowing the company to build part of its 5G network.
In January, the British government approved Huawei to move forward with constructing a limited portion of its 5G infrastructure, despite pushback from the U.S. and some of the kingdom's conservative lawmakers. Under the approval agreement, the Chinese company will be allowed to build up to 35 percent of the U.K.'s network while being banned from "sensitive" portions of the new infrastructure.
But a group of conservative lawmakers have pushed back against this approval. Those critics attempted to overturn the government's decision in March, claiming that the company is an arm of China's government. Huawei has consistently pushed back against such accusations, which have also been lobbed by the U.S. The U.S. has blacklisted the company and has severely limited its ability to purchase American-made components.
"At Huawei we are focused on keeping Britain connected—the biggest contribution we can make to the U.K.'s national effort against coronavirus," Victor Zhang, vice president of Huawei, wrote in the open letter shared to the company's website on Monday.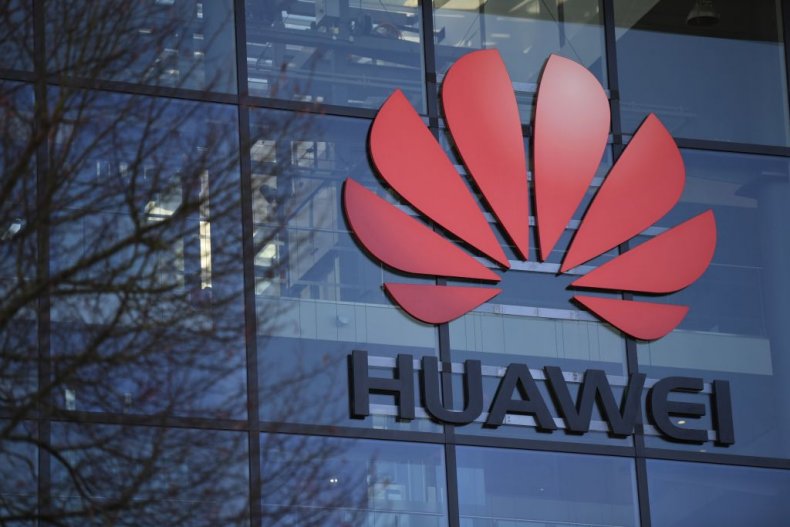 "We have built trust in our U.K. business over 20 years by helping our customers—the mobile network operators—provide consumers with affordable, reliable calls and data," Zhang added. "Despite this, there has been groundless criticism from some about Huawei's involvement in the U.K.'s 5G rollout. And there are those who choose to continue to attack us without presenting any evidence. Disrupting our involvement in the 5G rollout would do Britain a disservice."
"Right now, by keeping Britain online, we are able to play our part in helping the country through this difficult period," he wrote.
China critics in the U.S. and the U.K. are concerned about Huawei and its close connection to the Chinese government. They also have criticized China's handling of the coronavirus pandemic, attempting to cast blame on the East Asian nation for the growing outbreaks in their countries.
"Over time, we have allowed ourselves to grow dependent on China and have failed to take a strategic view of Britain's long-term economic, technical and security needs," a group of 15 conservative British members of Parliament wrote in an April 4 letter to British Prime Minister Boris Johnson, the BBC reported.
Huawei is also lobbying Canada to allow it to help build the North American nation's 5G infrastructure. Amid the coronavirus pandemic, the company has sent Canada tens of thousand of medical masks and goggles, including N95 respirator masks.
U.S. lawmakers, Democrats and Republicans, have voiced concern about this soft power influence from China.
"This administration's retreat from multilateralism has been a boon for Chinese soft power," Democratic Senator Mark Warner of Virginia told Newsweek last week. "This latest display by Huawei, almost certainly done in coordination with the Chinese government, is no exception."
But Canada's Prime Minister Justin Trudeau has said the medical supplies, while appreciated, are not going to influence the government's position toward the Chinese company.
"Receiving goods from a particular company won't necessarily imply at all that we regard different situations with that company any differently in the future," Trudeau said last week.