Huawei VP Responds to Reports Britain Plans to Reduce Company's Role in 5G Network: It 'Don't Make Sense'
Huawei Vice President Victor Zhang expressed confusion on Saturday over emerging reports that reveal Britain's plans to limit the company's domestic influence in the U.K.'s 5G networks.
British Prime Minister Boris Johnson has reportedly ordered U.K. officials to draft up plans to reduce Huawei's presence in the country's 5G networks, amid growing backlash from conservative politicians against China over their handling of the coronavirus pandemic.
The reports "simply don't make sense," Zhang said in a statement to Newsweek. "As a private company, 100% owned by employees, which has operated in the U.K. for 20 years, our priority has been to help mobile and broadband companies keep Britain connected, which in this current health crisis has been more vital than ever. This is our proven track-record."
"The government decided in January to approve our part in the 5G rollout," he said, "because Britain needs the best possible technologies, more choice, innovation and more suppliers, all of which means more secure and more resilient networks."
Johnson's plans to limit the Chinese tech giant's influence in Britain's 5G network to zero by the year 2023 was reported by The Guardian and Telegraph on Saturday.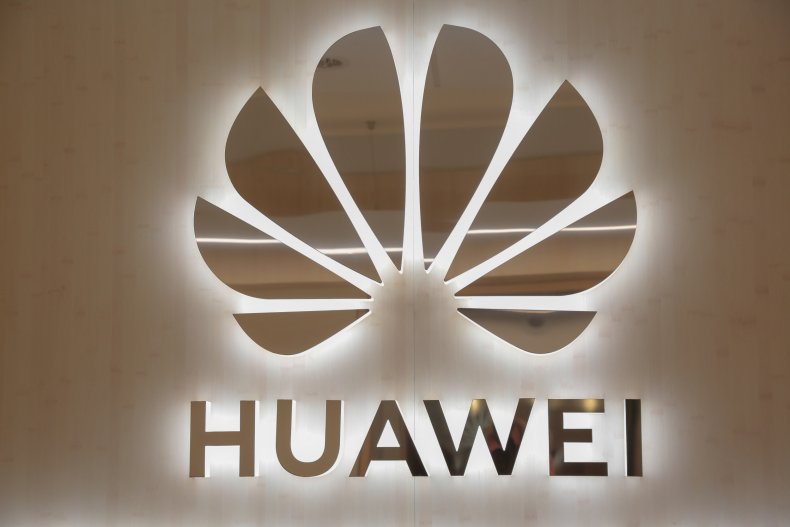 The move signifies a withdrawal from Johnson' previous position. In January, the British leader announced that he would permit Huawei to build up to 35 percent of the country's 5G network. It also comes as Johnson prepares to attend this year's G7 summit in America next month.
Conservative politicians in Britain's parliament have condemned Beijing's handling of COVID-19—partly blaming the country's lack of transparency surrounding its early response for the worldwide outbreak—and have called for limits to be placed on Chinese investments.
Seeking to end Britain's dependence on China-made essential coronavirus equipment, senior U.K. ministers recently introduced "Project Defend," which intends to boost domestic sufficiency in developing medicines and technologies.
Johnson, who has served as leader of the Conservative Party since 2019, is also expected to engage the U.S. in further trade negotiations soon. American politicians have been publicly critical of Britain's initial decision to allow Huawei into their markets and have asserted that the move could put the nation's security at risk.
When Johnson—with the support of intelligence officials—allowed Huawei into their 5G networks in January, he maintained at the time that the security risks associated with using the company's equipment could be subdued. It appears now he has changed his mind.
Tensions between Beijing and London have risen even further in recent days after the mainland threatened Hong Kong with a new security law that would ban treason, sedition and secession in the semi-autonomous region.
10 Downing Street declined Newsweek's request for comment.