Huckabee Sanders And Fox Reporter Exchange Barbs Over Untelevised Briefings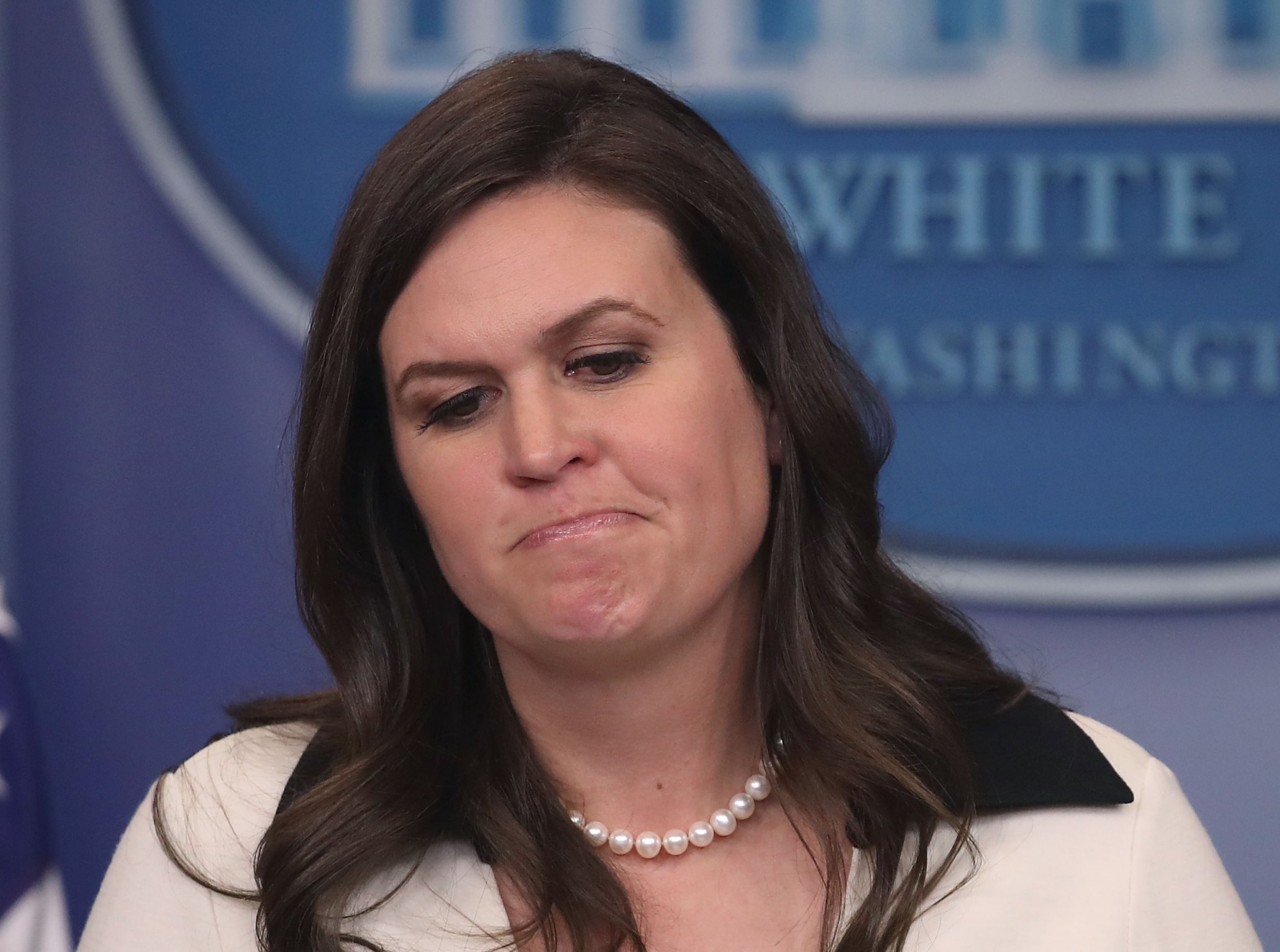 With the cameras still turned off for daily White House press briefings, deputy press secretary Sarah Huckabee Sanders has exchanged barbs with a Fox reporter over the Trump administration's decision to take the briefings off air.
Fox news reporter John Roberts left Tuesday's briefing early, his decision to do so not going unnoticed by Huckabee Sanders, who commented: "John Roberts is bored today, he's stepping out."
Her joke was matched by Roberts, who quipped back: "If it was on camera, I might not be," The Hill reported.
The reporter later took to Twitter to clarify he would have remained in the meeting had it been on camera, but he had a live appearance for Fox instead.
"To all who are musing over me leaving the ‪@SHSanders45 Briefing...I have a live shot. Had the brief been on camera, it would have been on TV, not me. I would have waited until it was over," Roberts said in a series of tweets.
Roberts was not the only reporter to joke around with Huckabee Sanders over the decision not to allow on-camera briefings for the time being.
Told by a reporter there would be several parts to his question, Huckabee Sanders responded: "I thought they were all multi-question days. I didn't know that there was an option that we could do it different from day to day."
The reporter replied: "We could also do it on camera, but just an idea."
The last on-camera briefing at the White House was on Thursday, June 29, with many journalists and media outlets concerned the off-camera briefings are becoming too frequent.
Donald Trump has made it clear he is no fan of on-camera briefings, or press briefings of any kind, stating in an interview with Fox News back in May that he would ideally only hold briefings if he could run them himself, and hold them fortnightly.