Huckabee Sanders Claims Democrats Just Lost Their 'War Against Women' With Haspel Appointment
Sarah Huckabee Sanders has touted the swearing-in of President Donald Trump's CIA nominee Gina Haspel as a win for women and Republicans, commenting that Democrats were "losing their war against women."
The White House press secretary made the comment in a tweet on Monday morning celebrating Haspel's appointment. "Historic day for our country: swearing-in ceremony for Gina Haspel, the first woman ever to serve as CIA director. Democrats are losing their war against women in the Trump administration," she wrote.
Haspel was criticised for her role in supervising a CIA black site that held and interrogated terror suspects, and for her part in an order to destroy tapes of CIA interrogations.
It is not the first time Huckabee Sanders has accused Democrats of being anti-women by failing to back Haspel for the post.
"There is no one more qualified to be the first woman to lead the CIA than 30+ year CIA veteran Gina Haspel. Any Democrat who claims to support women's empowerment and our national security but opposes her nomination is a total hypocrite," Huckabee Sanders wrote in a tweet on May 5.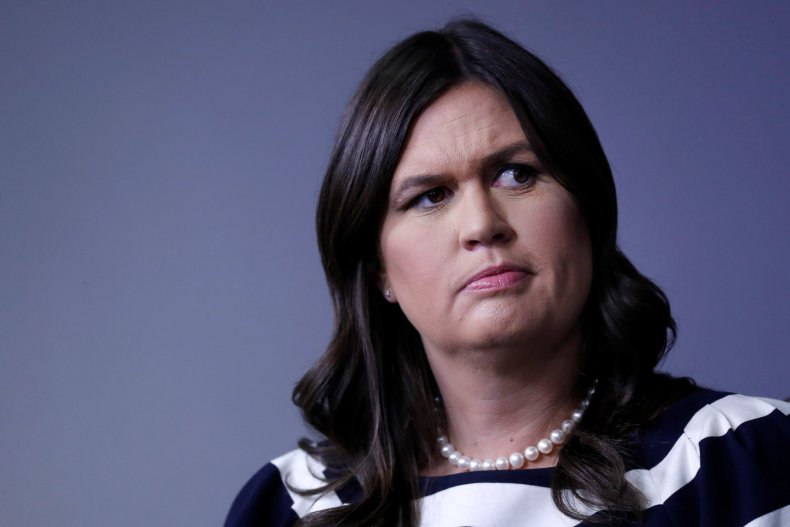 Not all Democrats opposed Haspel's appointment, while not all republicans backed it. Senator John McCain, who was absent from the vote for health reasons, had advised senators to vote against the nomination, while five Democrats voted in favor of Haspel's appointment.
"Haspel's role in overseeing the use of torture by Americans is disturbing. Her refusal to acknowledge torture's immorality is disqualifying. I believe the Senate should exercise its duty of advice and consent and reject this nomination," McCain said in a statement reported by CNN earlier in May.
Haspel is set to be sworn in on Monday following a 54/45 vote in favour of her appointment. The first ever woman to be appointed to the role, Haspel has a 33-year long career in the agency and was hailed by Senate Majority Leader Mitch McConnell as "the right woman at the right time," The Guardian reported.