The Duggar PR Crisis Is Being Handled by Huckabee's Political Adviser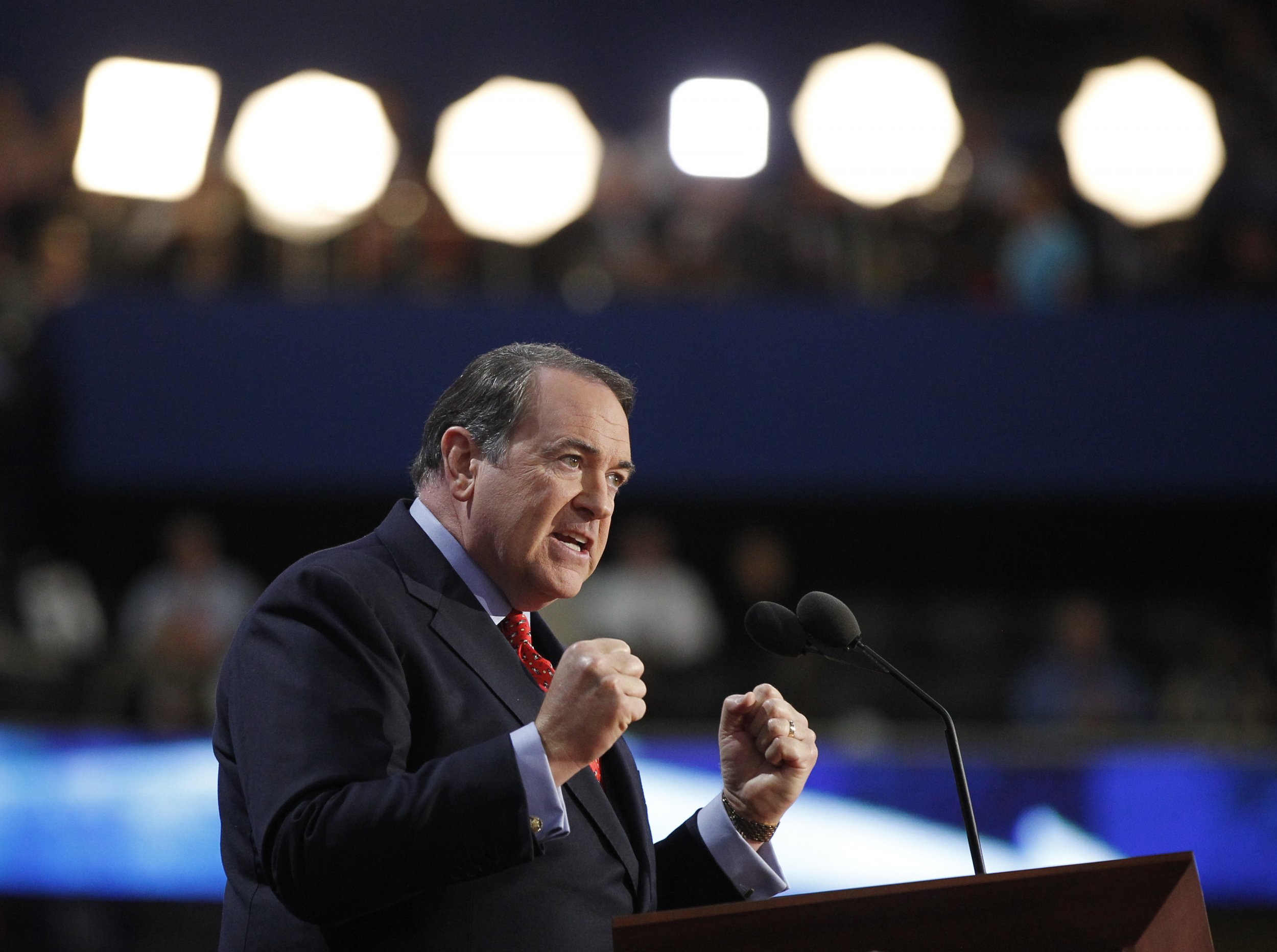 When InTouch Weekly first broke the news that Josh Duggar had molested his underage sisters as a teenager, Mike Huckabee, a former Arkansas governor and 2016 presidential candidate, was one of the first to very publicly offer his support to the Duggar family. "Janet and I want to affirm our support for the Duggar family," wrote the former Fox News host on his Facebook page, saying that even if an action was "inexcusable" that didn't mean it was "unforgivable."
It turns out the politician's ties to the Duggars may run deeper than just a show of support. According to CNN Money's Brian Stelter, the Duggar family's public image crisis is being managed by Chad Gallagher, Huckabee's longtime political adviser. Gallagher is the founder and principal of Legacy Consulting in Arkansas, and also oversees Huckabee's political action committee, HUCKPAC, which made the news earlier this year for awarding nearly $400,000 to Huckabee's own family.
The connection between Huckabee and the Duggars, both Christian conservative icons, seems to run deep, as the Duggars rushed to endorse Huckabee when he announced his 2016 bid for president, dropping their support for Rick Santorum.
However, on June 4, reports emerged that the Duggars' vociferous statements of support had been scrubbed clean from the "I Like Mike" sidebar of Huckabee's campaign website, leading to speculation the latter's camp was trying to distance him from the molestation scandal.
Huckabee's senior communications adviser J. Hogan Gidley told E! News that the removal of the statements wasn't deliberate and was merely a case of unfortunate timing: "The plan when we launched the Huckabee for President website simply was to rotate supporters' pictures the first of every month."
Specific questions were sent to Legacy Consulting and Gallagher by email and via phone call, but they did not respond to Newsweek's repeated requests for comment.