Ben Carson Hasn't Toured Devastated Puerto Rico But Is 'Impressed' by Its Recovery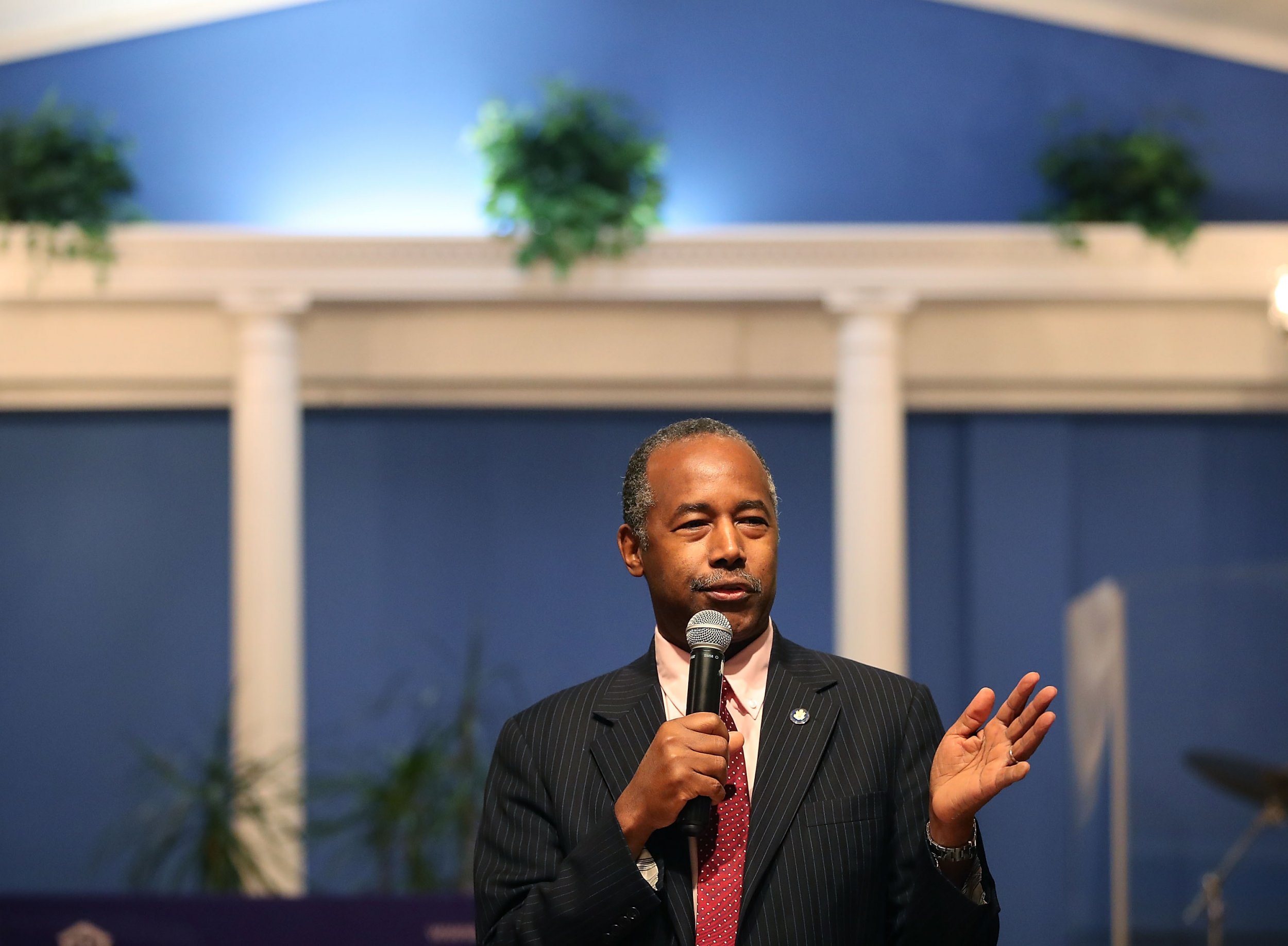 Updated | Housing and Urban Development (HUD) Secretary Ben Carson visited Puerto Rico on Tuesday to meet with officials on a one-day trip, his first to the island since it was devastated by Hurricane Maria in September. He said he was "impressed" by the island's recovery—however, he did not tour the island or even fly over Puerto Rico's most devastated areas, where infrastructure was left crippled and homes were splintered by the storm.
"The team has done a marvelous job. One of the things that impressed me the most is that we're down to like 513 or 517 people in shelters from many thousands," Secretary Carson told reporters at a press conference in Puerto Rico, "and that shows the very hard work that's been done."
"We've seen a lot of pictures, videos, and had the opportunity to talk to people back in the United States who've suffered as a result of what's going on here," said Secretary Carson, who said in an interview with The Hill in October that it could take a century to rebuild the storm-ravaged island.
The HUD head tweeted about his meetings with local mayors and Federal Emergency Management Administration staff working in San Juan during his visit, but did not travel to the most devastated parts of Puerto Rico outside of its capital, CNN reported.
Secretary Carson was joined at the conference by Department of Homeland Security Secretary Kirstjen Nielsen and Puerto Rico Governor Ricardo Rosselló. Both members of Trump's cabinet met with officials in Puerto Rico during the visit to discuss recovery and housing efforts almost three months after the hurricane.
"You know, interestingly enough from the reports that I had gotten, I had no idea that we had moved this far along," Secretary Carson told Federal Emergency Management Agency staff near San Juan, according to CNN.
The Energy Department reported that 70 percent of homes in Puerto Rico were receiving power on Tuesday. While the official death toll following Hurricane Maria was 64, Governor Rosselló called for a recount of deaths on Monday—estimates suggest the real total could reach over 1,000.
Secretary Carson promised that while FEMA has been a major player in recovery efforts so far, HUD will be there for the long haul in terms of housing.
"There are actually a whole host of practical things in terms of how do we get people back into houses," Carson said told reporters. "Partially, they don't have to be completely finished. We can finish the upper floors while the lower floors are being worked on, so there are a number of practical things that we talked about and are being implemented."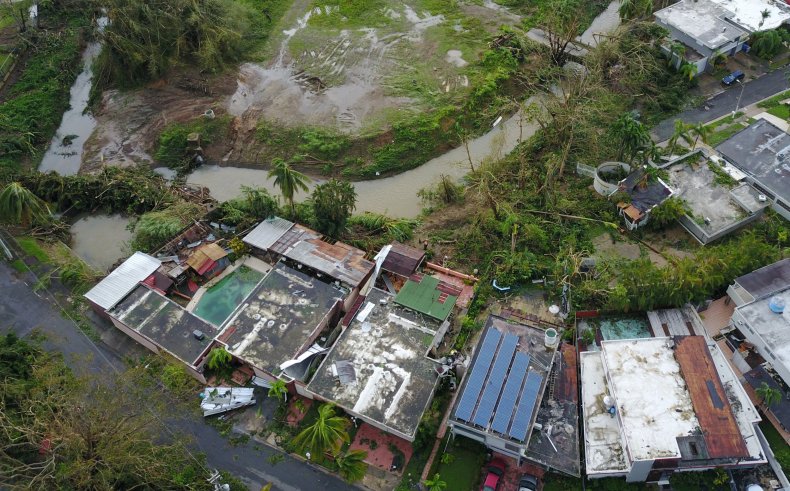 Florida legislators sent Governor Rosselló a letter on Monday urging him to ask for additional housing aid from FEMA to continue the hotel voucher program and to partake in the federal direct lease program. Without FEMA aid set to end in January 2018, over 200,000 Puerto Rico evacuees living in Florida could be without housing, according to the Miami Herald.
On Monday, House GOP members introduced a bill that would provide $81 billion in disaster aid for hurricanes and wildfires and could offer relief to Puerto Rico as it recovers from Hurricane Maria, The Hill reported.
This story has been updated to correct the fact that HUD Secretary Ben Carson made comments to The Hill rather than to congress.